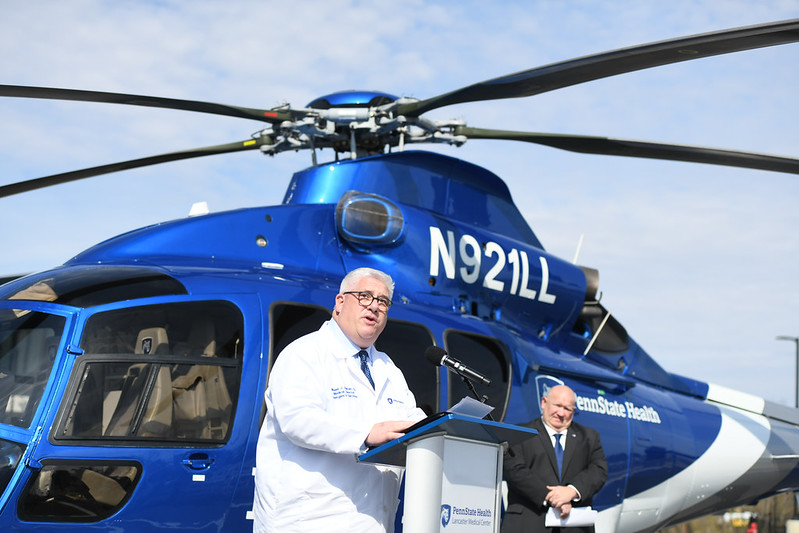 Penn State Health on Monday announced the establishment of a new "critical care transport base" at its recently opened Lancaster Medical Center hospital.
The new base will provide rapid medical air and ground emergency medical transport to Lancaster County and the surrounding region. It will be the third such hub, joining bases at Penn State Hershey Medical Center and Carlisle Airport.
As part of Monday's announcement, Penn State Health unveiled a newly purchased Life Lion Critical Care Transport helicopter, the fourth in its fleet.
Like the service's third copter, purchased in 2018, it is an Airbus H155. The two are the largest emergency medical helicopters in Pennsylvania, the health system said.
"Safe air transport when moments count is a key component of high-quality emergency medical care, and adding a base for it here reflects our commitment to being close to our patients when they need us most," said Dr. Michael Reihart, director of emergency services at Lancaster Medical Center.
Life Lion has flown more than 45,000 patients since its airborne service debuted in 1986. About 15% of flights are trauma-related, while the other 85% constitute high-priority inter-hospital transports of patients and organs for transplant.