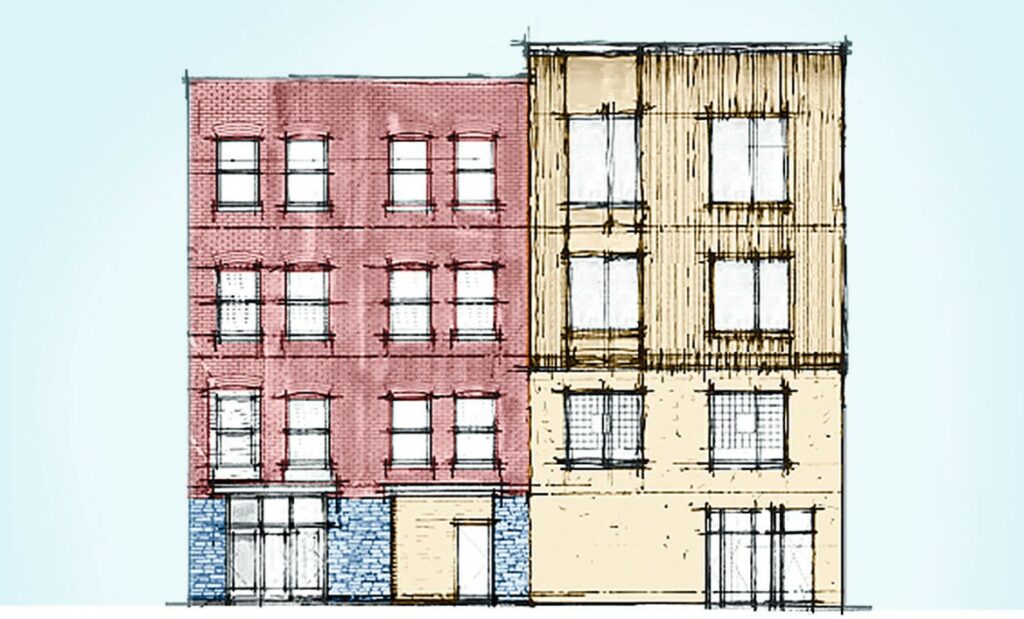 The Pennsylvania College of Art & Design hopes to finish remodeling the former Chameleon Club into student housing in time to open for the 2023-24 academic year.
But the way things are going with supply chain issues and construction schedules, its debut may end up being pushed back a year to August 2024, PCAD President Michael Molla told One United Lancaster.
The building fronts North Prince Street on the east and North Water Street to the west, just a couple of doors up from PCAD's building at 204 N. Prince St.
Molla and architect Eldon Stoltzfus appeared before the city Zoning Hearing Board this week to secure a pair of variances for the planned conversion: One to allow 35 rooming units, rather than the maximum of 20 units stipulated in the city zoning code, and one to allow some of the rooms to be a few square feet under the city's 200-square-foot minimum. Both were granted by unanimous vote.
Eleven of the planned units fall below the size threshold, the smallest being 192 square feet, Stoltzfus said. The mix of one-bedroom and two-bedroom units will accommodate 55 students in all.
As Stoltzfus noted, the city doesn't specifically cover college dormitories in its downtown zoning. Instead, the project is being classed as a "rooming house"; hence, the zoning code's 20-unit maximum.
At city Chief Planner Douglas Smith's recommendation, the board made the variances revocable should the building no longer be used for PCAD student housing.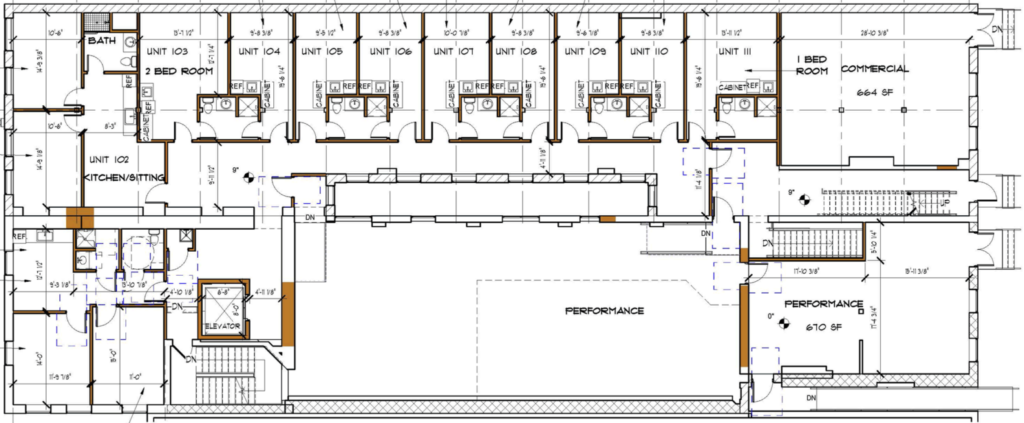 There is no provision for parking, no is any required, because the building is in Lancaster's "central business district." Only 11% of PCAD's non-commuter students have cars, and there's plenty of parking at the Water Street Garage, Molla said.
Molla said PCAD has been forced into the housing business because apartments in Lancaster are no longer affordable. A decade ago, students could find rooms for $800 a month, but those days are gone.
Housing is absolutely critical to PCAD's success, he said.
Besides student housing, the plans include studio space and a retail unit on the North Prince Street side. The housing entrance will be on the building's other side, at 223 N. Water St.
A preliminary budget posted on PCAD's website puts the project cost at $7.3 million.