The Pennsylvania College of Art & Design presented a preliminary plan to Lancaster city's Historical Commission this week to convert the former Chameleon Club into student housing.
The plan calls for 55 beds, generally organized in two-room suites with shared bathrooms. There would be classrooms in the Chameleon Club's former studio space on the property's south side, and a small retail space facing North Prince Street, architect Eldon Stoltzfus said.
The project's budget and timeline were not discussed. All details, including the number of beds or units, are still being discussed and finalized and will be presented to the college's board for approval later this summer, a college spokesperson said.
The shuttered former club sits just north of PCAD's main building on the 200 block of North Prince Street. In February, the college announced it had bought the property for $900,000, and was exploring the possibilities for adaptive reuse, with options including housing for students and artists along with studio and exhibition space.
"The potential to keep the cultural heritage of the performance aspect of the Chameleon Club alive is exciting," college President Michael Molla said at the time.
PCAD has about 240 students, of whom one-third or so live in college housing, the institution says. Over the past decade PCAD has converted several city properties into student living quarters, including the Steinman Lofts in the first block of West King Street and a former warehouse at 349-351 N. Market St.
But the demand for housing continues to increase, thanks to more students matriculating from outside the area, the college said. Filling that need will contribute to Lancaster's ongoing vibrancy, PCAD's spokesperson said: The more students thrive here, developing their creative networks and professional connections, the more likely they are to stay after graduation.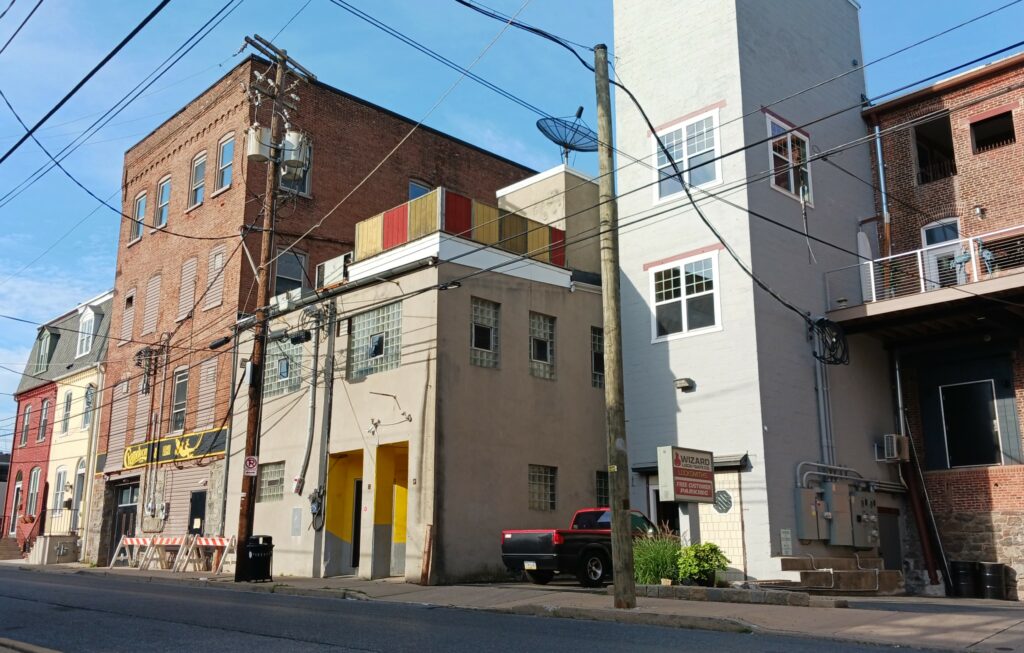 PCAD's project team was before the Historical Commission to seek approval, which it received, for building a third story above the Chameleon's two-story wing facing North Water Street and increasing the height of an existing stair tower.
The wing's facades will be refinished with stucco, Stoltzfus said. The college envisions a mural or other artwork going there, contributing to the public art that the city is hoping to add along Water Street when it is converted into a bicycle boulevard.
For more than three decades, the Chameleon Club was one of Lancaster's most renowned music venues. Launched by impresario Rich Ruoff, it hosted a diverse mix of local, regional and national acts on its stage, including well-known names such as Joan Osbourne and the Ramones.
Previously, it had been the Fraternal Order of Eagles Club.
In spring 2020, the Chameleon and its peer nightclubs statewide closed down in compliance with Gov. Tom Wolf's pandemic shutdown order. In September of that year, its owners announced the closure would be permanent.