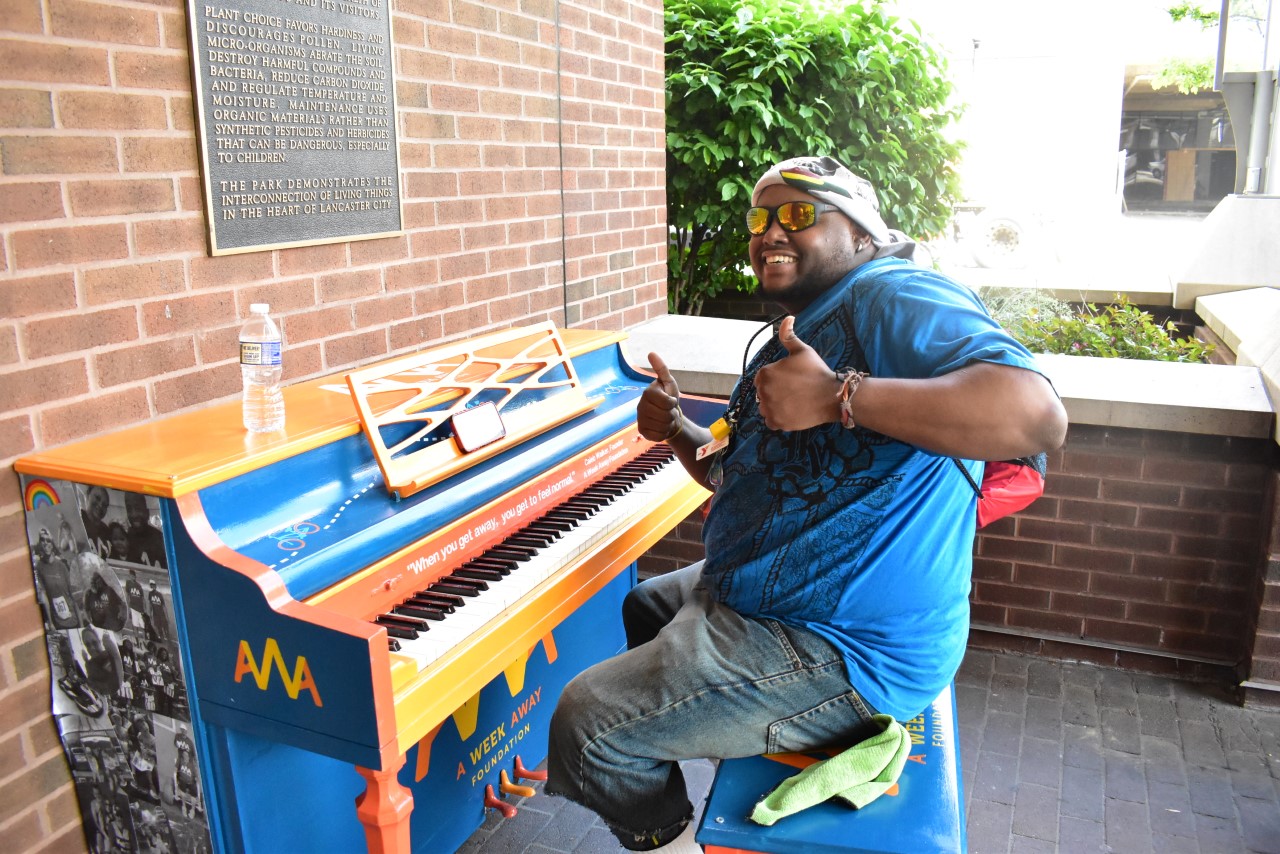 Friday kicks off this year's Keys for the City, Music for Everyone's summer-long program that places pianos across Lancaster city for public use.
Music for Everyone, a nonprofit focused on providing "resources and experiences in support of music education to transform lives, schools and communities," has been offering Keys for the City for 13 years.
There are 18 pianos this year. As before, all are sponsored by local businesses, decorated by local artists and are freely available for passers-by to play.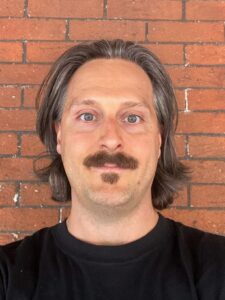 This year's pianos may also receive an internet-savvy upgrade, said Brendan Stengle, Music for Everyone's director of operations.
Music for Everyone hopes to equip the pianos with NFC chips and/or QR codes that people can scan with their phones so that the pianos can become more of a direct education and fundraising opportunity.
The piano sponsorship program helps to fund grants for schools to purchase and maintain instruments. During the last grant cycle alone, more than $80,000 and thousands of instruments were given to Lancaster County schools, Stengle said.
"These grants give the opportunity for tens of thousands of magical musical moments," he said.
On the education side, Stengle said that Music for Everyone hopes eventually to create a video series with the piano artists, unpacking the stories behind the designs and the musical knowledge that went into them.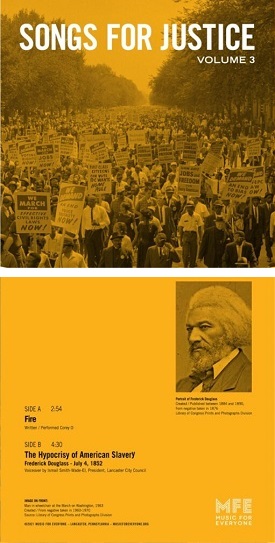 Songs for Justice
Until then, Music For Everyone has another education program in motion: The Songs for Justice albums. The project consists of a growing collection of vinyl 45 records that combine music, spoken word, visual art, poetry, history and discussion questions about social justice issues.
Each volume benefits a Lancaster nonprofit that focuses on the justice issue addressed in the album's contents.
Volume 3 is set to be released Thursday, May 26, and will focus on racial justice. Side A features an original song called "Fire" from Lancaster native Corey O. Side B is Fredrick Douglass' 1852 "Hypocrisy of American Slavery" speech, read by Lancaster City Council President Ismail Smith-Wade-El.
The volume also includes "Things We Carry," a poem by Rashid Noah, and art by Gracie Berry entitled "Ancestor Tones."
Proceeds will benefit Crispus Attucks Community Center.
Volumes 4 and 5 are set to be released later this year, said Stengle, and there are plans for all volumes to be available on major streaming platforms soon.
Keys to the City sponsors
Music for Everyone has three Community Piano Sponsors:
Lancaster City Alliance
Steve Witmer
Trout CPA
This year's sponsors of individual pianos are as follows:
American Music Theater
Atlee Hall
Church World Service Lancaster
CH&E Construction
The Lancaster Arts Hotel
Lancaster Central Market
Lanc. County Community Foundation
LGBTQ+ Coalition
Tellus360
Samuel Walton & Clay Stief Memorial
Willow Valley Communities
YWCA Lancaster