"We are here to listen," Moravian University President Bryon Grigsby said. "We are here to partner."
Grigsby was speaking in the library of Lancaster Theological Seminary, which last summer announced it would combine with Moravian Seminary.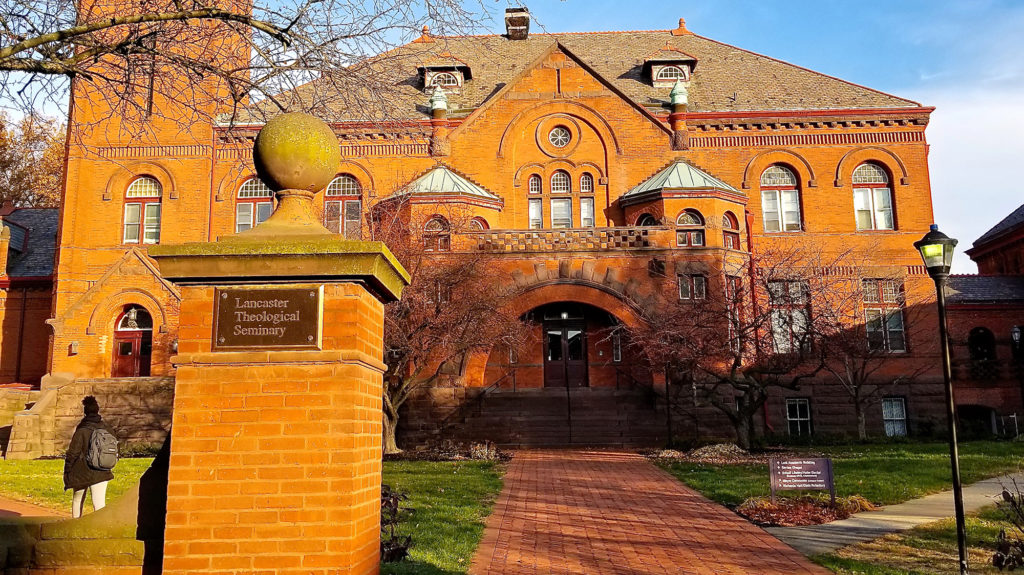 On Thursday evening, officials hosted a reception and ribbon-cutting to welcome the Lancaster community and mark a milestone: The official opening of Moravian University offices at the Lancaster seminary's campus.
The renovated space includes a lounge area and a resource center staffed by two full-time Moravian University representatives.
They will serve as a resource for prospective students interested in online degree-completion and business programs. They also are reaching out to local businesses to offer educational programs tailored to their workforce needs, seminary Dean Heather Vacek said.
Meanwhile, the Lancaster and Moravian seminaries continue to work toward their eventual consolidation.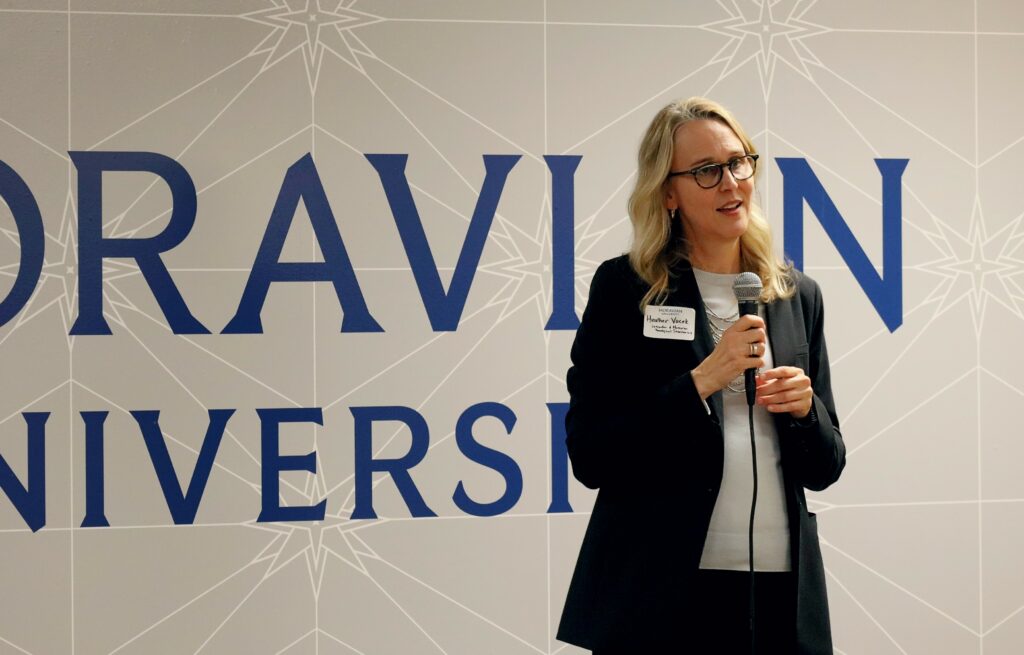 Founded in 1825, Lancaster Theological Seminary had been a standalone institution since 1894. Under the partnership, it is joining its peer as an "embedded" seminary at Moravian University. Both seminaries will retain their identities, Vacek said.
They will retain their religious affiliations as well. The Moravian seminary is the sole seminary for its denomination, while Lancaster Theological Seminary is associated with United Church of Christ. That said, both institutions are ecumenical and educate students from a broad range of traditions, Vacek said.
Moravian University dates its founding to 1742, when it was the first boarding school in North America to admit women — a revolutionary concept at the time, Grigsby said. It is one of the oldest higher education institutions in the U.S.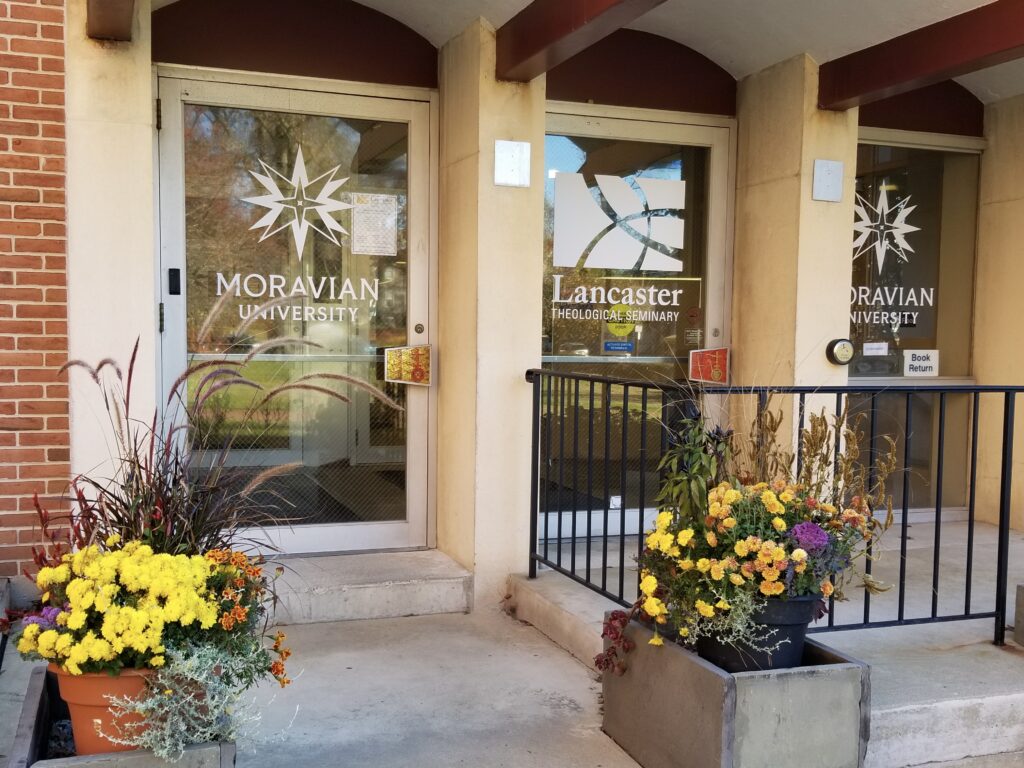 The Lancaster and Moravian seminaries have a combined faculty of 14, not counting adjuncts. They are working on a shared curriculum, to be offered both online and in person. It is tentatively scheduled for launch in the fall of 2024.
From Bethlehem, Lancaster Theological Seminary will be able to extend its reach into New York and New Jersey, Grigsby said, while its campus will give Moravian Seminary access to Philadelphia as well as the Moravian community in and around Lititz.
The process of accreditation for the new arrangement is complex and remains a work in progress, Vacek said. No fewer than four entities must give their blessing: The state and U.S. Departments of Education, the Middle States Commission on Higher Education and the Association of Theological Schools, or ATS.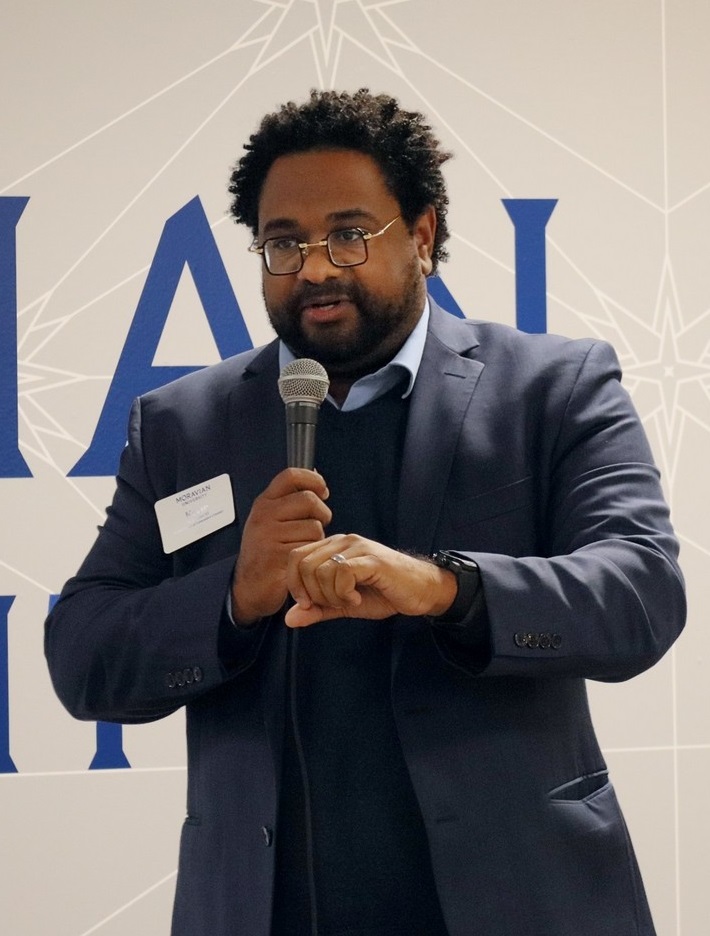 United Way of Lancaster County President & CEO Kevin Ressler earned his master of divinity degree at Lancaster Theological Seminary and is an adjunct faculty member.
The seminary, he said, has been a leading light in efforts to advance diversity and foster understanding among people of different backgrounds. By coming together, the two seminaries will be better positioned "to equip, not just the leaders in this community, but the very community itself, to address issues of inequity," he said.
When the partnership was announced, both seminaries cited financial stability and concerns over declining enrollment as motivating factors. By joining forces and launching a new curriculum, the hope is to foster renewed enrollment growth, perhaps 5% or 10% a year, Vacek said.
Prior to the pandemic, the long-term trend for seminary education nationally had been one of stagnating or declining enrollment. Then, in 2020, more than half of ATS member institutions notched increases. Whether or not that's an anomaly remains to be seen, the association said.
"Seminary" derives the Latin word "seminarium," a place to plant seeds, Grigsby said. The two seminaries and the university will continue to plant seeds, he said, nurturing and spreading "ideas that make our society better."
(Editor's Note: This article was updated Nov. 14 to correct the spelling of President Grigsby's first name.)