Jennifer Pensinger has been a part of the Pennsylvania Breast Cancer Coalition (PBCC) for almost her entire career.
Her involvement with the organization began with community outreach and public relations. She became program coordinator and eventually took on her current role as executive director.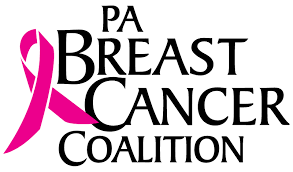 The coalition will celebrate its 30th anniversary next year. Its busiest month is October, Breast Cancer Awareness Month, Pensinger said. It joins with the state Capitol each year to turn the East Wing fountain pink to celebrate breast cancer survivors. It also holds a statewide conference as well as numerous grassroots community events.
One United Lancaster sat down with Pensinger to talk about , the progress being made to improve cancer detection and treatment in 2022 as well as her involvement with the coalition and what it means to her.
(The contents of this article have been edited and condensed for clarity and space.)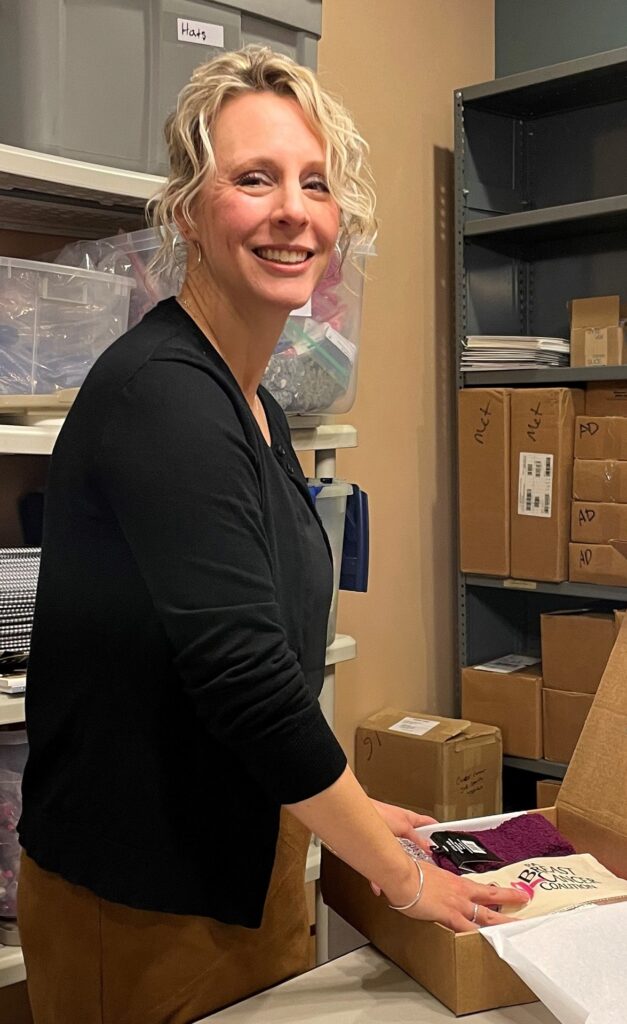 One United Lancaster: So, to start, how did the PA Breast Cancer Coalition begin?
Jennifer Pensinger: The Breast Cancer Coalition is a statewide nonprofit organization based out of Lebanon County that covers all of Pennsylvania.
As an established organization, we do lots of different things, including support to newly diagnosed women through our "Friends Like Me" care packages and providing an on-staff patient advocate to help women find financial assistance or provide the right resources to get a mammogram.
We fund breast cancer research and have [contributed] over $5 million to breast cancer research in Pennsylvania. We also have a traveling photo exhibit that spreads the word that early detection saves lives.
We're currently partnering with state Sen. Kim Ward, who's the Majority Leader, on the "Don't Miss Your Mammogram" campaign, because we found a lot of women missed their mammogram during COVID. We also work on legislation for the state to help all women. So we're busy and do a lot of different things.
OUL: What is your role as the executive director?
Pensinger: I oversee the office and the staff, but because we're small, I have a hand in a lot of our programs if we do special events. I work with our board of directors, who are really involved, to oversee the vision of the organization and [strategize] what we're doing next and what our priorities are.
I really couldn't imagine doing anything else at this point. I am able to come here and see that what we're doing is helping women across Pennsylvania, and the strides we've made because of the Coalition.
Women are able to get breast cancer reconstruction and can stay in the hospital if they want to after a mastectomy. They were not able to do this before we had legislation passed, but because of us, we have free 3D mammograms across the state.
It's nice to be able to see that what we're doing makes a difference. When we hear from women that they get a care package when they're newly diagnosed and that it makes them feel less alone, it really kind of makes it good to get out of bed every day. I think it's always better when you feel like your job has a mission and purpose.
OUL: What efforts have been made to fund new cancer treatments in 2022?
Pensinger: We're actually right now working on two different pieces of legislation to increase screening. We have Senate Bill 1225 which would eliminate cost sharing for MRI and ultrasounds for women who are high risk. The insurers are required to cover that, but they still have a cost barrier, and a lot of women are not going to get that MRI because it can be really expensive.
The other bill that we're working on is Senate Bill 1330, which would require insurance to cover genetic testing for women [who have the] BRCA 1 and BRCA 2 gene [and are] at high risk. We want women to be diagnosed early. Because if you're diagnosed early, you have a 90% or higher, 5-year survival rate. The earlier women are diagnosed, the less intense treatment is, and the greater the survival rate is. So that's our main goal, get women screened and get the screening tools that they need to find breast cancer if it's there.
Currently our statistics are one in eight women will be diagnosed with breast cancer in their lifetime. In Pennsylvania, 38 women are diagnosed each day. The good news is that we have better screening methods and treatments. We're actually seeing more women being diagnosed for stage four metastatic, which used to be a death sentence [but] isn't anymore. With the treatments, women are living longer [as we are] responding to different types of breast cancer with specific treatments. It's really phenomenal.
(Editor's Note: The Pennsylvania Senate unanimously passed both bills on Oct. 19. They await consideration in the state House.)
OUL: What resources would you recommend to individuals in Lancaster County if they are in need of support or assistance [after a breast cancer diagnosis]?
Pensinger: In Lancaster County, we have our "Friends Like Me" care packages for anyone who is diagnosed with breast cancer. They're free and they're no cost – we want women to have them. They have all kinds of information in them.
[To gain access to these care packages], people will either apply for them on our website at pabreastcancer.org, or we find out some from nurse navigators at the different health systems. [In doing so], we can make sure that the box is personalized to the woman who's getting it.
This year we also launched a care package for women at stage four metastatic breast cancer because they're in a little bit of a different situation and might not need all the things that women at a stage one and two might want, but there might be other things that they need to really support their journey.
OUL: What are other ways that people can get involved?
Pensinger: We are always looking for volunteers. We have what we call "County Captains", which are volunteers located in each county. When we have events that pop up, because we're a small staff, we can't unfortunately be everywhere. But we have loved to have volunteers in the area [participate] and work a table.
Lancaster, luckily, isn't that far from us. We have different groups that do drives for care package supplies and help with Friends Like Me. In Lancaster, we just did a day where we put together care packages. That was a great way for people to get involved. It doesn't take much. There are all these different ways. … We could use the help and we want people involved.
OUL: When people want to donate, how do you make sure that their donations are effective?
Pensinger: We are very proud to say that over 90% of all our donations go back to our programs and services. We really strive to make sure that we're being the most effective with those donor dollars. So, you know, if they're putting money towards breast cancer research because that is important, finding the cure, ideally, we would love to put ourselves out of business … to find something else to do.
That's why we're so passionate about making sure that researchers right here in Pennsylvania are able to do the work they're doing, and we have some great projects. We're really blessed here in Pennsylvania that we have so many top-notch medical facilities and health systems that are doing great things between Penn State, Hershey, Lancaster and Central Pennsylvania.
OUL: Is there anything else like upcoming projects or announcements you would like to share?
Pensinger: We want to remind everyone that if you missed your mammogram during COVID, schedule it; get it! Facilities are safe! Early detection really is the key. Also, if you don't have insurance, or can't, we can find you a free mammogram. That's like the easiest question that we get.
If you have an issue, if it's a free mammogram, we have this fabulous state program that's the Breast and Cervical Cancer Early Detection Program. We can get you a free mammogram! If they find breast cancer when they get through that mammogram, that puts you right into another state program that gets you free treatment if you qualify. So that's kind of why there should never be a fear about, "I don't want to go get my mammogram because if they find something, I can't do anything about it." We will make sure that you are taken care of. So that's all I want to do, I want to encourage women to do that.