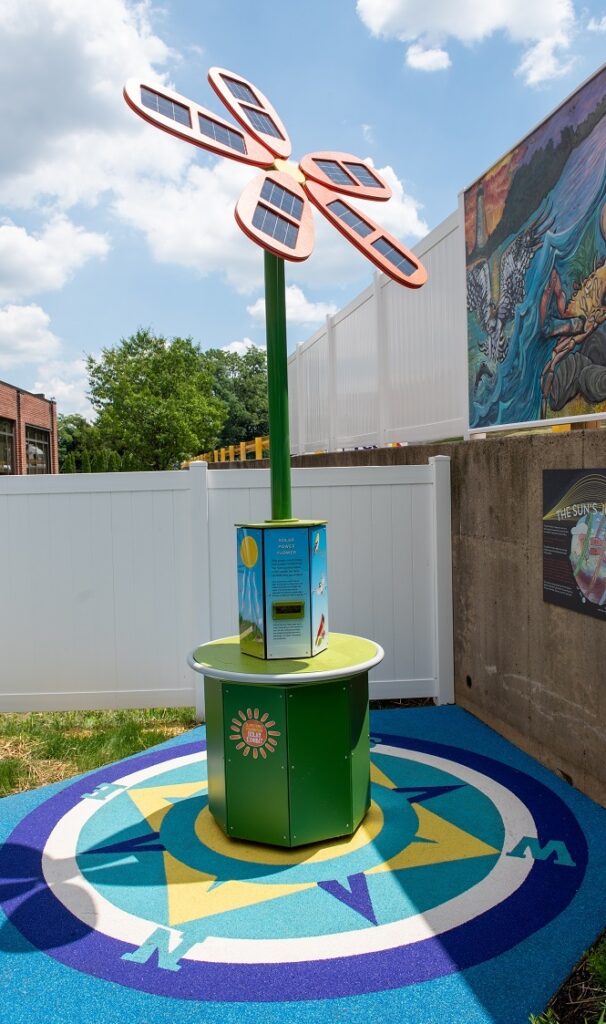 The Lancaster Science Factory opened an educational outdoor space focused on environmental sustainability to its visitors on Monday.
The 4,000-square-foot Mueller Family Outdoor Courtyard is the Science Factory's first outdoor exhibit area. Features include an exhibit on stormwater collection and reuse; a "flower" of solar panels that powers various displays and an accessible pathway with panels designed by Pennsylvania College of Art & Design that offer tips on environmental sustainability practices that households can adopt.
Contributing to the courtyard's aesthetics are a 100-foot-long mural by Katie Trainer; a kinetic metal tree sculpture by Jeremy Waak; and walnut slab benches designed by Brian Gish.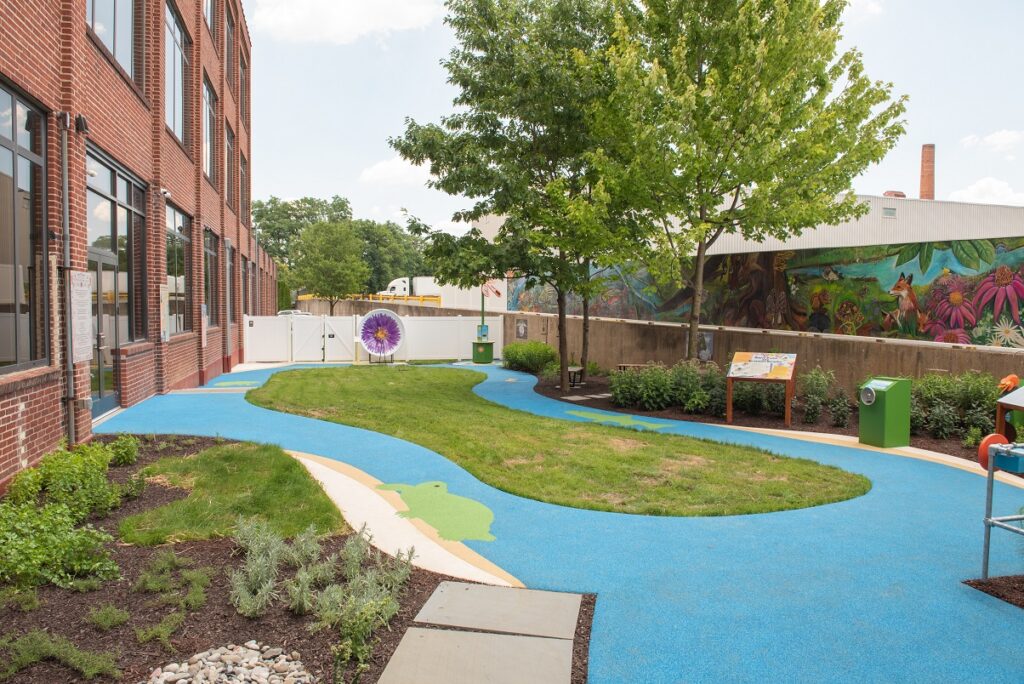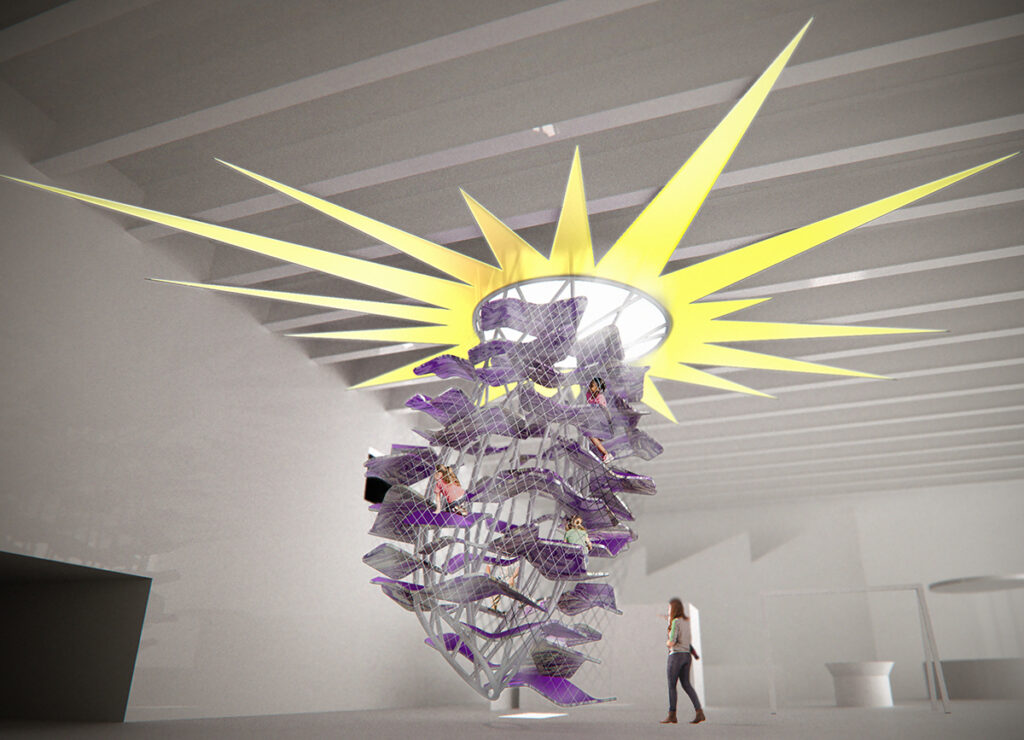 The courtyard is the second phase of a three-phase renovation and expansion.
The first was an expansion of the Science Factory's Hall of Science and Maker Space. The third and final phase, planned for early 2023 will be the installation of the "Sky Bridge," a structure suspended from the ceiling that will illustrate engineering principles used in bridge construction.
The renovations are being funded via a $4.1 million capital campaign, of which $3.8 million has been raised to date, programs and communications Director Amanda Bakay said. Concurrently, the Science Factory is raising money for an endowment fund, she said.