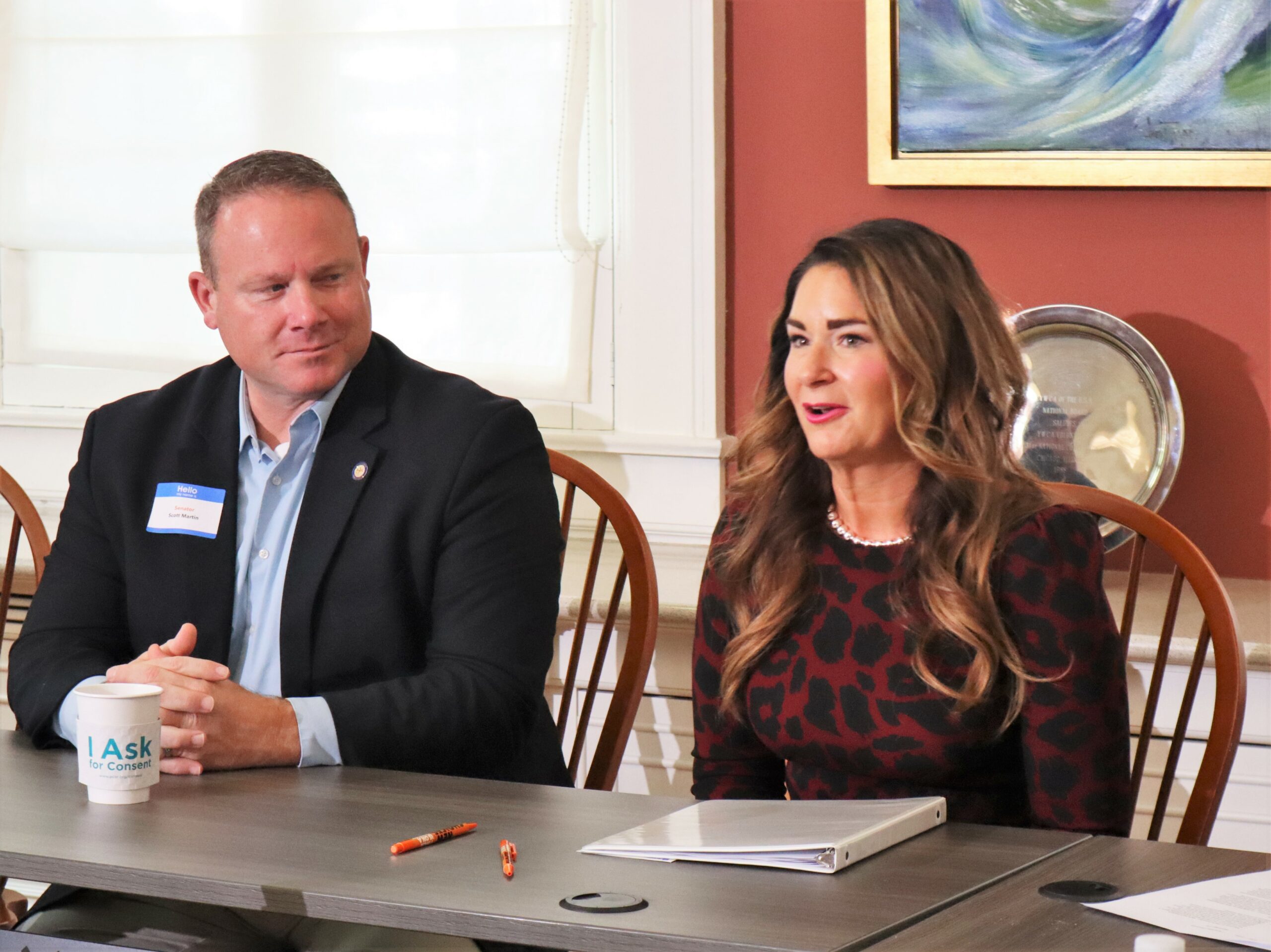 Pennsylvania Labor & Industry Secretary Jennifer Berrier said she was impressed by what she saw at YWCA Lancaster on Monday.
It shows "that when you work together, there are programs that truly empower people and have fantastic results," she said.
Joined by local elected officials, Berrier visited Lancaster for a tour of the YWCA Lancaster's North Lime Street headquarters, followed by a roundtable discussion of workforce and related issues. YWCA Lancaster CEO Stacie Blake served as host and tour guide.
Her organization is midway through an extensive remodeling project. There are waiting lists for every program YWCA Lancaster has, Blake said, so expanding its capacity is essential.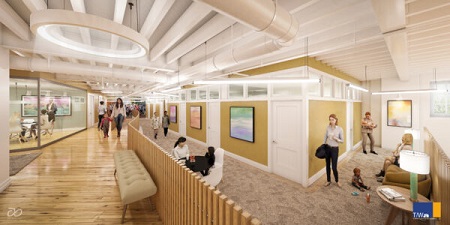 The organization's Sexual Assault Prevention & Counseling Center is being moved from the third floor to the first floor, where it will occupy a former pool area now used for storage. It will be significantly larger and will have its own entrance for clients, enhancing privacy and confidentiality.
Meanwhile, YWCA Lancaster is adding 16 residential units to the 38 it has now. It made space for seven of them by "infilling" a high-ceilinged auditorium: That is, it installed a new floor deck midway up, creating two one-story spaces out of a single two-story one.
Nine of the 16 units will have private bathrooms and kitchenettes; the remaining seven will be dormitory-style, with shared kitchens and bathrooms.
The downstairs portion of the former auditorium will provide additional childcare space. YWCA Lancaster has 63 children enrolled in its on-site childcare programs, and it would be able to serve up to 111 if it had enough childcare staff, Blake said. The new space is sufficient for about two dozen more children, which would bring total capacity to 135.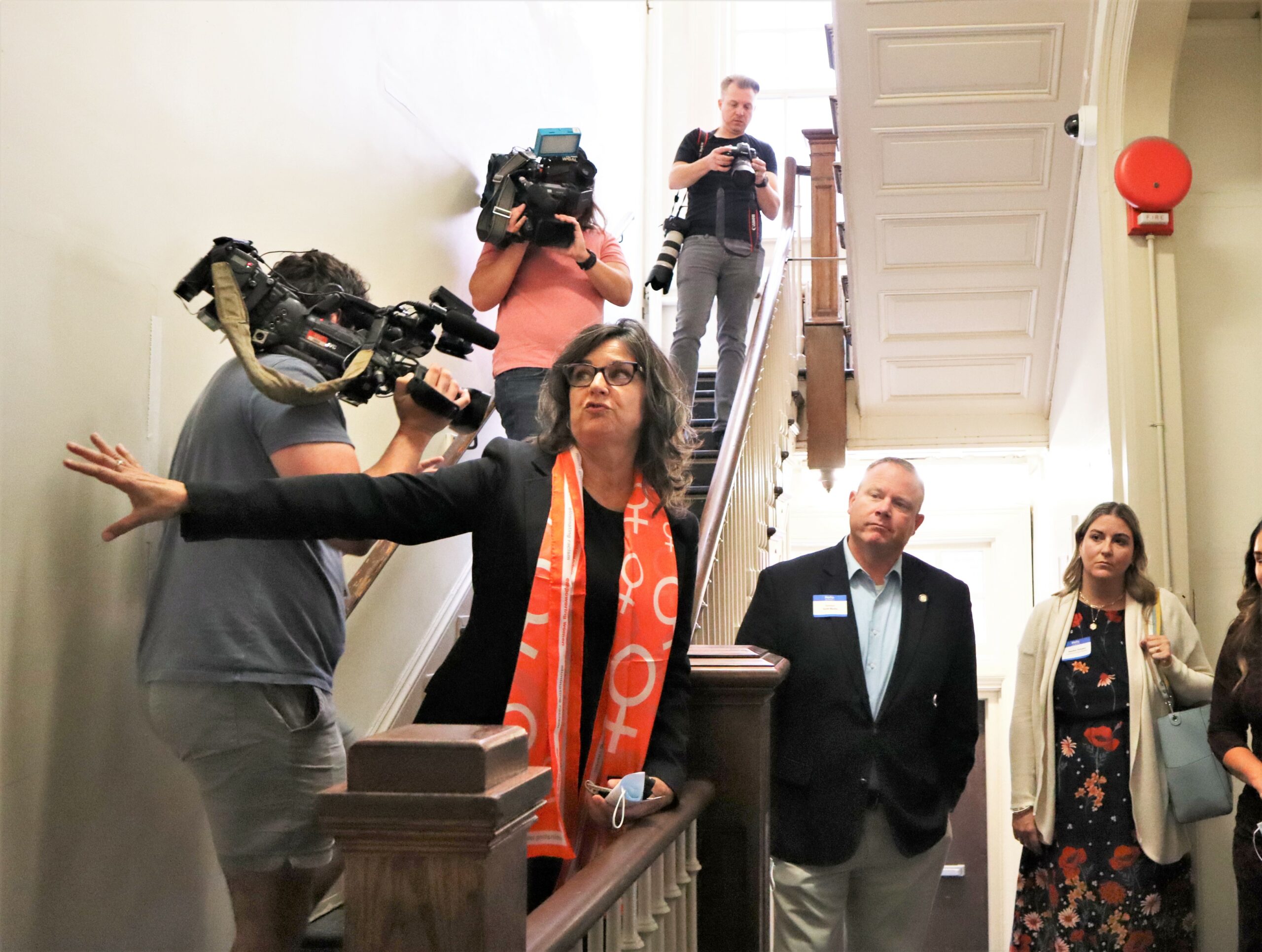 To improve safety for YWCA Lancaster's Kepler Hall residents, many of whom are elderly, a new elevator is being installed that is large enough to accommodate a stretcher. The existing elevator is too small, and emergency personnel have had to transport patients down YWCA Lancaster's steep stairs, Blake explained.
YWCA Lancaster hopes to finish the work in about a year. The projected cost is about $11 million, Director of Community Engagement Nancy O'Halloran said.
It's being underwritten by numerous funding streams, including federal and state grants and a private capital campaign. Lancaster city provided $460,726 from its CARES Act allocation and $700,000 from federal HOME funds. YWCA Lancaster has applied for both city and county American Rescue Plan Act funds: $2.5 million from the county and $1 million from the city.
Lancaster has an acute need for transitional housing, Mayor Danene Sorace said — units available for individuals seeking to rebuild their lives after a crisis. The 16 units YWCA Lancaster is adding are "truly critical," she said.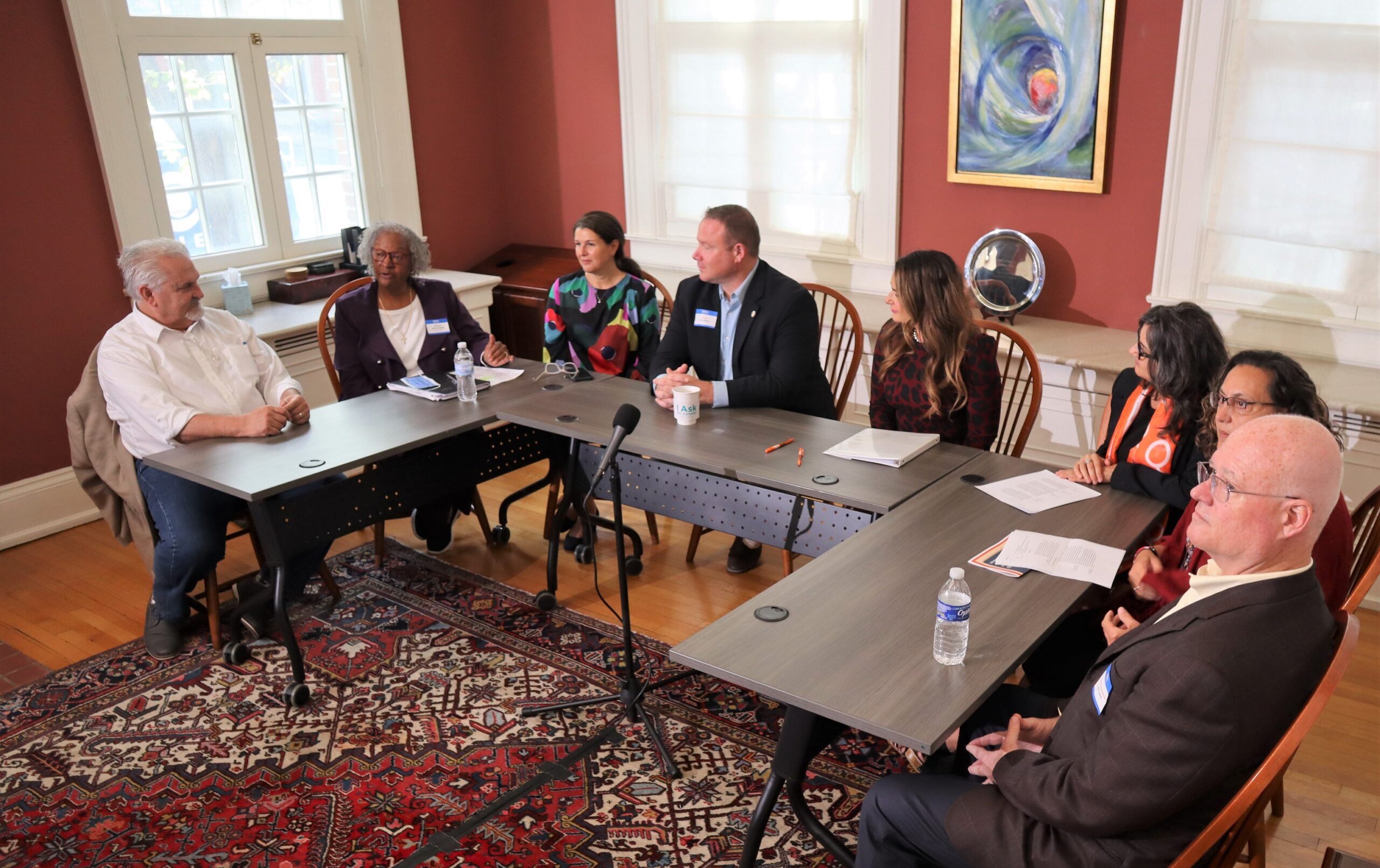 Helping women help themselves
The roundtable discussion began with an overview of YWCA Lancaster's New Choices program, which aims to help women achieve economic self-sufficiency through a mix of job training, life skills training and career guidance. (Current funding for New Choices includes a $30,000 grant from the Women United affinity group of United Way of Lancaster County.)
State government should consider increasing support for programs like New Choices that train people for good jobs that don't require a four-year degree, state Sen. Scott Martin said.
"These programs are what work," he said.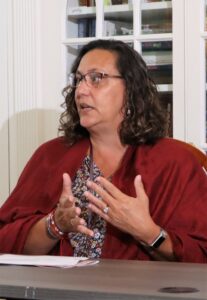 New Choices Director Deb St. Onge highlighted a New Choices success story: Enisha Sealey, whose experience with New Choices enabled her to pursue her dream of a culinary career. She has since enrolled in Millersville University's business administration program, St. Onge said.
New Choices supplements its practical training with life coaching and counseling. That helps clients heal from past traumas that may be holding them back, St. Onge said. Other times, obstacles are practical, such as the lack of transportation or appropriate clothes for a job interview.
In Sealey's case, New Choices' "In a Pinch" Fund, supported by the company Listrak, enabled her to buy the set of chef's knives she needed. That caught Berrier's attention: It's great to see a private company and nonprofit partner to provide that kind of high-impact direct support, she told One United Lancaster.
Martin, Sorace and state Rep. Mike Sturla all agreed that the affordable housing crisis is exacerbating the workforce crisis. As Sturla noted, "no one can walk to work anymore," thanks to decades of car-centric development. For low-income workers, having to buy and maintain a vehicle puts further strain on already tight budgets.
Childcare is yet another piece of the puzzle, Sturla said. Childcare providers are caught between the need to pay qualified staff competitive wages while remaining affordable to parents; state subsidies are needed to fill that gap and should be expanded, he said.
Anything that boosts labor force participation will help local businesses and the economy, Sorace said: "We are all hungry for more workers."
Blake said afterward that she was heartened to hear the roundtable participants looking at so many aspects of workforce readiness — housing, transportation, childcare, job training — and connecting the dots. The big picture sometimes gets lost in the day-to-day work, she said, but the work is in service of the overarching goal: "A Lancaster County that works for everyone."
Photos