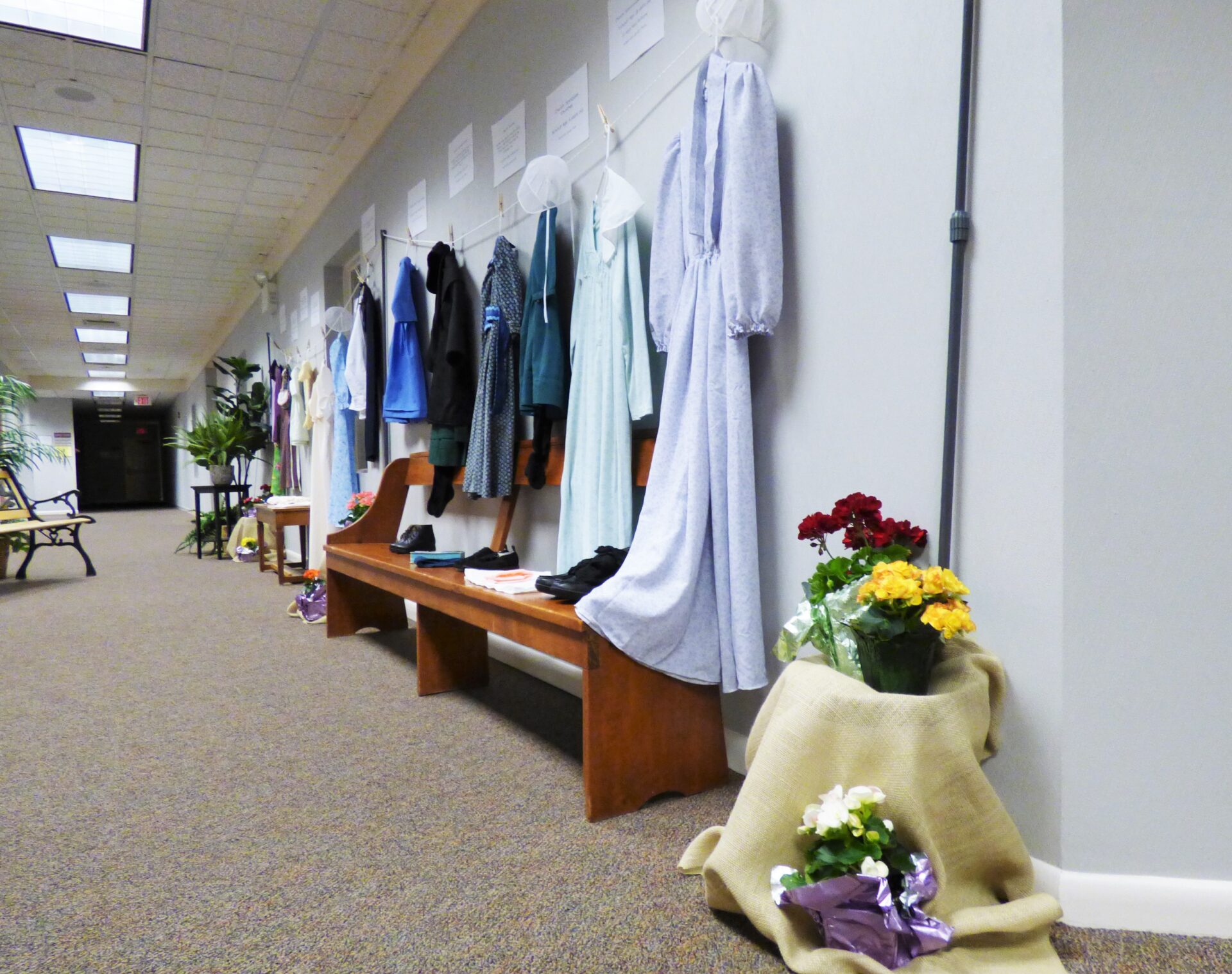 Look carefully, Mary Byler said, and you'll notice something about the Plain Dressing People's "What Were They Wearing?" Project.
All but one of the outfits are children's clothes.
"What Were They Wearing?" was on display at Safe Communities' and A Better Way's joint forum last month on preventing child sexual abuse. Modeled on other "What Were They Wearing?" displays, it is a visual rebuttal of the notion that victims of sexual assault can be blamed for enticing their attackers with their attire.
The exhibit consists of clothing showing what victims were wearing when they were attacked. Some are actual items donated by survivors, others are replicas based on their detailed descriptions.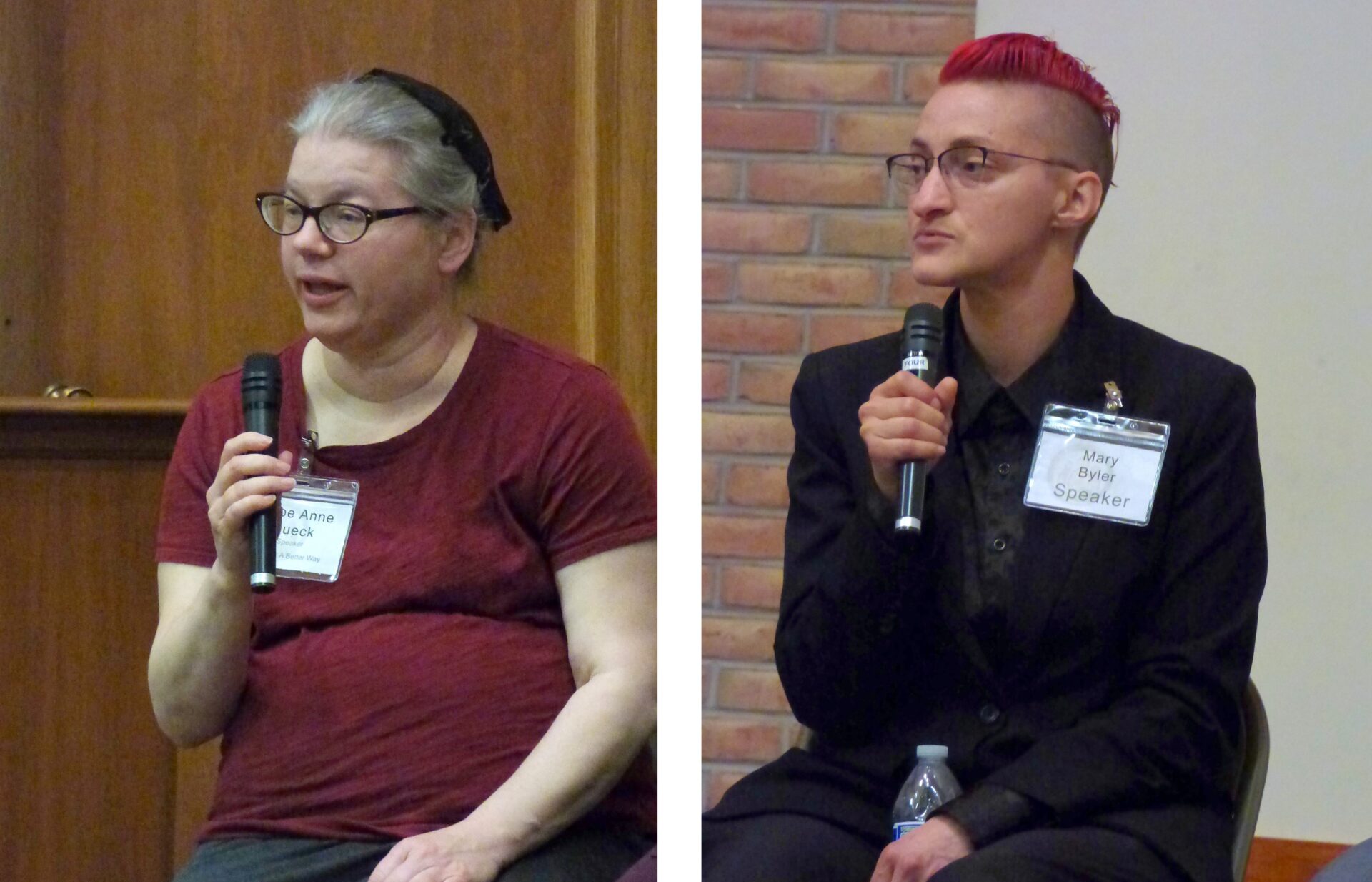 The idea came about early this past winter, said Hope Ann Dueck, co-founder of A Better Way. She, Byler and a third colleague, Ruth Ann Brubaker, reached out to friends and colleagues in Plain communities to assemble the collection.
The items are, in a word, plain: long-sleeved dresses with high necklines, sewn at home. Nothing about them is the least bit provocative.
"It was never about the clothes," Byler said.
Labels indicate the assault victim's age and church affiliation. Some include a first-person quote.
Toward one end is a onesie, representing a victim who was 3 months old.
As the women compiled the items, they dealt with intense feelings of sorrow and rage, Dueck said.
The project "is something that was deeply personal for all three of us," Byler, an ex-Amish assault survivor, said. "We were trying to honor the stories that were told to us."
The Plain People's "What Were They Wearing?" project. Click images to enlarge.
(Photos: Tim Stuhldreher | One United Lancaster)