"The world is coming to us," said Deb Muenstermann, manager of Eastern Mennonite Mission's Hub 450.
Indeed, since the BBC dubbed Lancaster "America's refugee capital" in 2017, the city has been living up to that designation, with "new neighbors" arriving from all over the world. Recent surges from the war-torn countries of Afghanistan and Ukraine have augmented ongoing arrivals from Central and South America, Africa and Southeast Asia.
As of December, Lancaster had the second highest per-capita refugee resettlement rate in the United States, according to National Geographic.
In response, Eastern Mennonite Missions, EMM, saw an opportunity to add local outreach to its traditional global missionary model.
In 2015, EMM purchased a former car dealership at 450 N. Prince St. for $1.04 million. (After completing about $4.2 million in renovations, the organization shifted its headquarters there from its previous location in Salunga, about eight miles to the west.
The renovations included the installation of a rooftop solar array that is expected to meet about half of the center's electricity needs.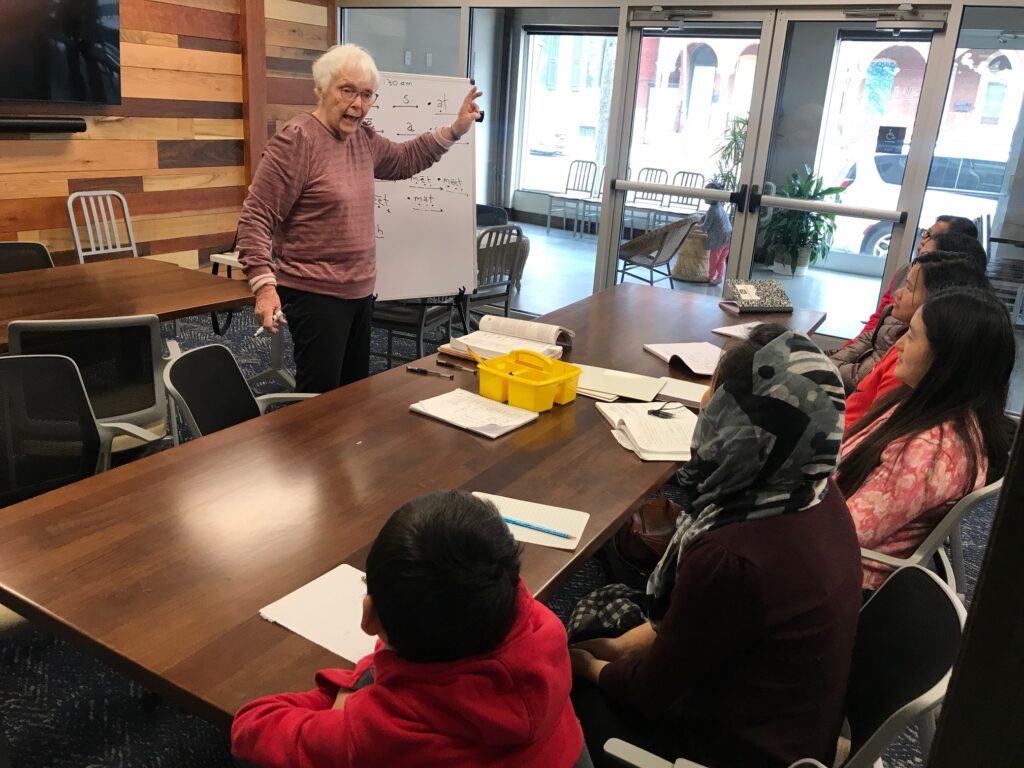 The second floor of 450 N. Prince St. houses administrative offices for EMM and Lancaster Mennonite Conference. The ground level is devoted to Hub 450, a community center and event venue that emphasizes hospitality and connection for the local immigrant and refugee community.
Now approaching its first anniversary, Hub 450 assists refugees throughout the resettlement process, with an array of services including English as Second Language courses, tutoring for citizenship tests, driver's education courses and after-school programs for students.
"[Our services] help to welcome refugees and help them to get settled and find their way in the community," Muenstermann said. … "[It is] the time and the place for us to provide a place of welcome for the immigrant community here in Lancaster."
So far this year, Hub 450 has served about 120 refugees from a dozen nations, Muenstermann said.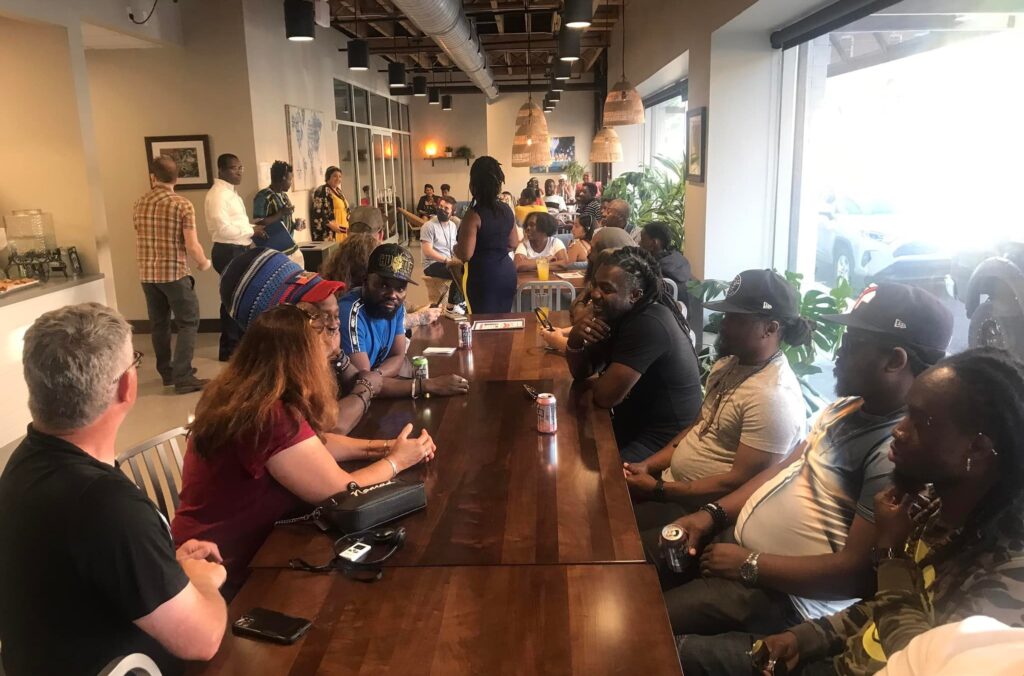 Hub 450 held its first public event on Aug. 14, 2021. Muenstermann became its manager two weeks later. Prior to assuming her role, she had spent seven years living abroad with her family.
"I know firsthand what it feels like to not know [a new culture] and feel overwhelmed and have to learn everything," she said. "I felt [what] they felt."
When she and her family resettled in Lancaster after their time overseas, they moved into a house across the street from a family who had recently moved from Syria. The families began walking step by step together through the challenges of adjusting to a new environment.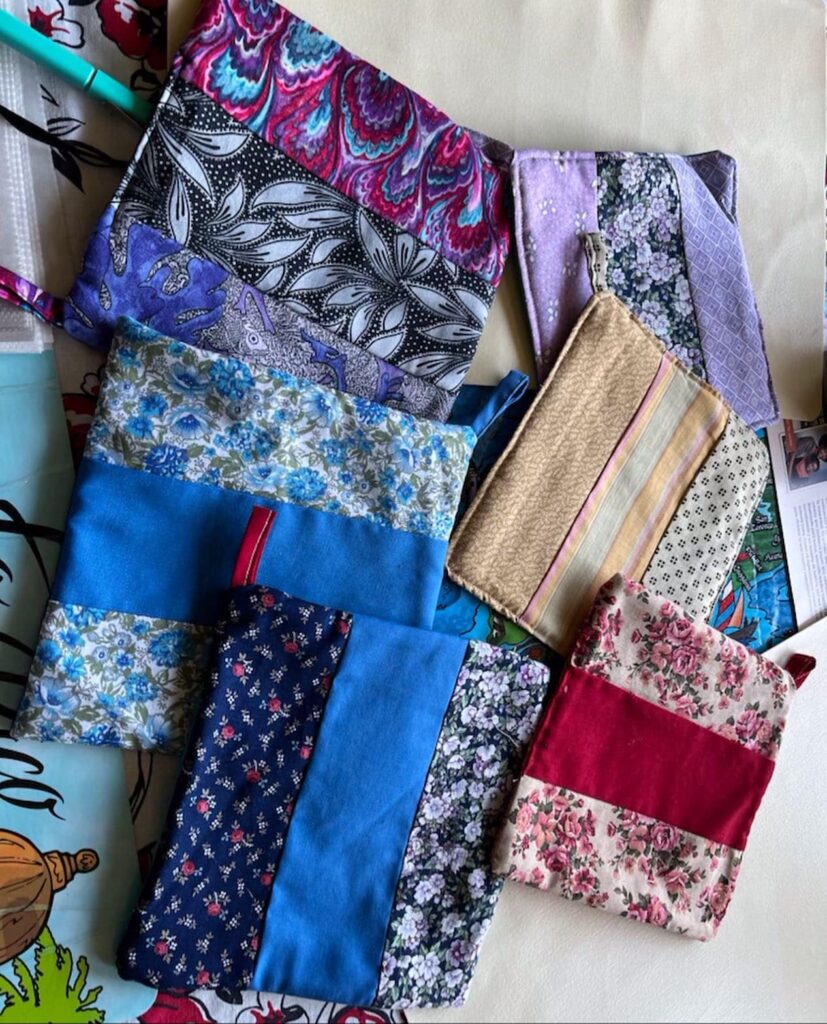 Muenstermann recalls being overwhelmed by the barriers she faced reintegrating into the culture and community here, despite knowing the language and being in relatively familiar territory. It was during this time that she gained a heightened empathy for refugees and their specific challenges, including language learning, racism and xenophobia.
Hub 450 serves "as a place of connection," Muenstermann said. "We want to connect the nations to our community."
In addition to providing services directly to refugees, EMM rents out its multi-purpose spaces to outside organizations, with proceeds helping to support Hub 450 programming.
To date, Hub 450 programming has been maintained by Muenstermann and Krista Martin, who handles rental arrangements. This fall, they will gain five young adult interns to assist in program expansion and carry out the next phase of the organization's vision: Opening Hub 450's cafe for job training and giving refugees the opportunity to make and sell refreshments from their prospective cultures.
Hub 450 works closely with other refugee assistance organizations including Church World Service and Bethany Christian Services. As it looks to the future, Muenstermann is exploring how Hub 450 could fill in gaps in refugee assistance, specifically pertaining to trauma-informed care.
"Our Western way of doing mental health is maybe not always the best fit for those from other cultures," she said.
Muenstermann said there's a unique energy from Lancaster residents in response to the uptick in refugees from Afghanistan and Ukraine. She sees people gladly stepping in to help where they can, whether that be volunteering to meet a need, donating supplies or giving financially.
"It feels like people are more ready and open-hearted," Muenstermann said. "Every program we've started has just been by people stepping forward and just saying, 'This is what's on my heart.' When I talk to others in different communities, they don't experience this kind of openness that Lancaster has."