Chad Martin, the executive director of Chestnut Housing, stood in front of 607 and 609 Rockland St., across the street from Phoenix Academy in southeast Lancaster.
"We see this as a real pivot project," he said.
The two former rental properties have been unoccupied since being badly damaged in a two-alarm fire in June 2020. In 2021, the previous owner sold them to the city, which transferred them to its redevelopment authority.
Chestnut Housing acquired them last year. It plans to renovate them into eight affordable housing units. The nonprofit is securing its final approvals from the city and hopes to begin work early next year. Construction should take about a year, give or take.
At $2.2 million, the renovation will be by far Chestnut Housing's most ambitious to date.
It's a taste of things to come, Martin said.
The first decade
Chestnut Housing is affiliated with East Chestnut Street Mennonite Church. It was launched in 2010 by members of the congregation who wanted to take a more active role in combating homelessness.
They started with a house on the 600 block of East Chestnut Street. They bought it, fixed it up with volunteer labor and found a partner, Hershey Real Estate, to handle property management.
Working with a social service agency, they identified prospective tenants, individuals dealing with homelessness, and welcomed the first ones.
It worked, so they tried it again. And again. They nurtured their network of social services, securing not only referrals but also the case management and support that people transitioning out of crisis need to succeed. They built a small portfolio of properties, including the former Shenk's Cafe, remodeled into "Chestnut Corner," with six affordable units.
In 2020, board members took stock. Chestnut Housing had established a track record of success — but meanwhile, the problem of homelessness had grown worse. If they really wanted to make a difference, they decided, they needed to scale up.
So Chestnut Housing developed a five-year strategic plan with a straightforward goal: Own and operate 100 homes by 2026.
How's it going? As of now, the inventory stands at 21 units, and a closing on another property is expected shortly. When the Rockland Street project wraps up, that will add eight more units. Meanwhile, Martin said, Chestnut Housing is keeping its eyes open for further opportunities, especially the ones that add new units to Lancaster's existing housing supply.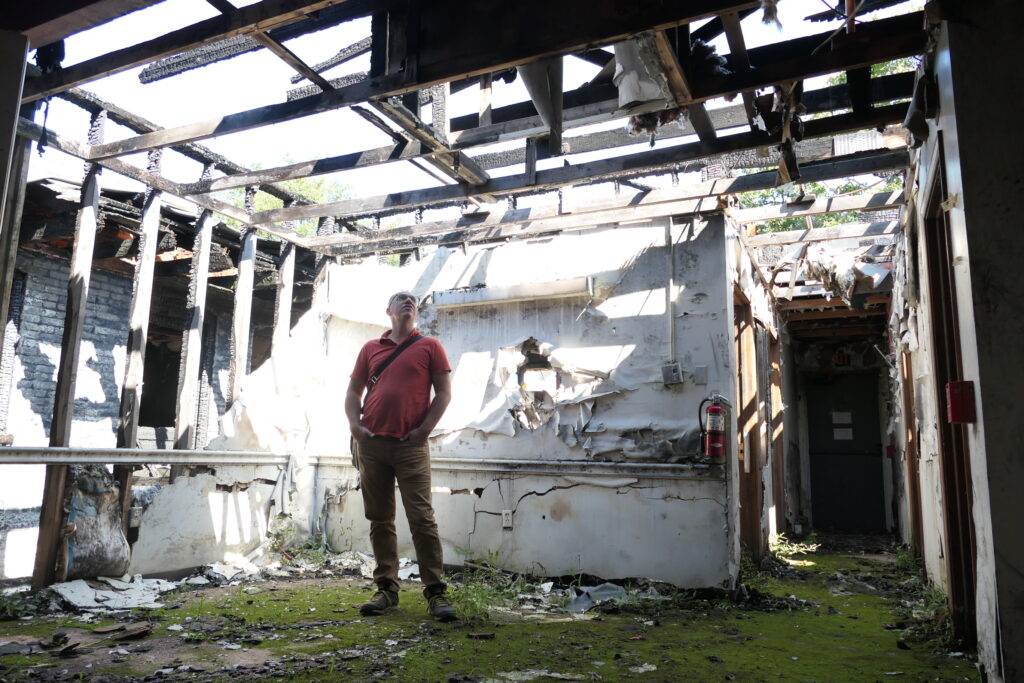 About Milburn Apartments
When 607 and 609 Rockland St. are done, they will be known as "Milburn Apartments." Milburn Park sits just behind them to the east.
A pair of two-bedroom apartments will occupy 607 Rockland St.; its neighbor will house six efficiencies. The entrance of 609 Rockland St. will be reoriented from the Rockland Street side to the south facade, where it will open onto a small greensward.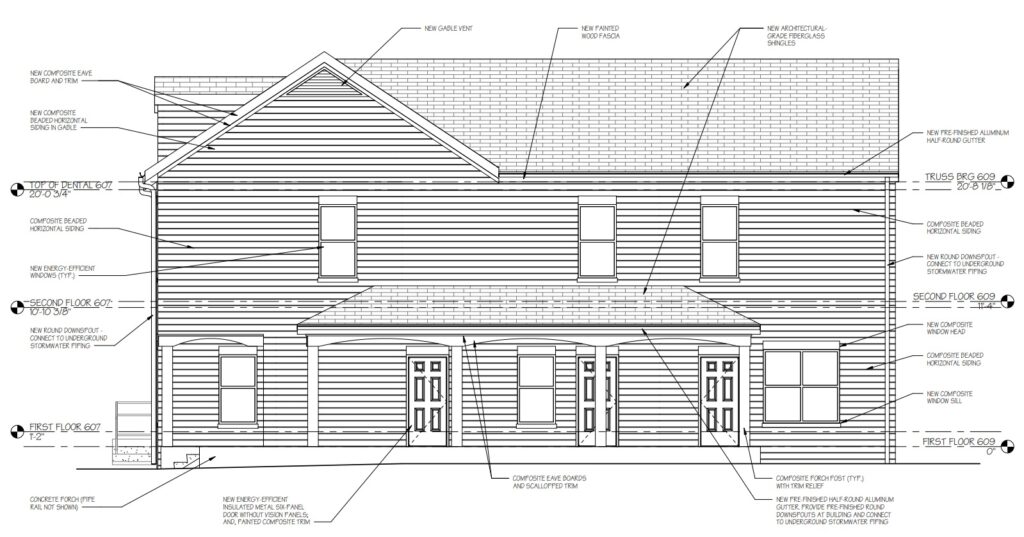 Compared to Chestnut Housing's previous projects, this one is on "a completely different scale," Martin said. Among other things, that has necessitated the nonprofit's first foray into the world of public funding.
Last year, it secured $550,000 in federal American Rescue Plan Act funding from the city. Another $550,000 is coming in the form of federal HOME funds, awarded by the Lancaster County HOME Consortium, a city-county partnership administered by the Lancaster County Redevelopment Authority.
The funding means additional regulation, including prevailing wage requirements and a more formal process for determining tenants' income eligibility. Milburn Apartments will shelter households making less than half the county median income, Martin said. Chestnut Housing will continue to prioritize people who are homeless or in imminent danger of becoming so, those "who really struggle to make ends meet."
The project will allow Chestnut Housing to build its own capacity, he said, setting it up for future projects as it moves toward that "100 homes by 2026" goal.
It aims to continue doing the same sort of projects as before, renovations and the like, just as a somewhat faster pace and larger scale. That's its niche, Martin said, its area of expertise.
Martin is Chestnut Housing's first paid staff member. He was initially brought in on a temporary basis; it is now a permanent half-time position, 20 hours a week.
The organization is planning more outreach to faith-based groups. Many churches have underused properties, such as parsonages or other ancillary buildings. With Chestnut Housing's help, those could be reactivated and repurposed.
In the long run, Chestnut Housing is looking at potentially taking on property management duties and bringing some support services in house. That's all a couple of years down the road at minimum, Martin said.
Meanwhile, he and his colleagues are working to raise awareness and build advocacy around affordable housing.
"We want to be part of the solution," he said.