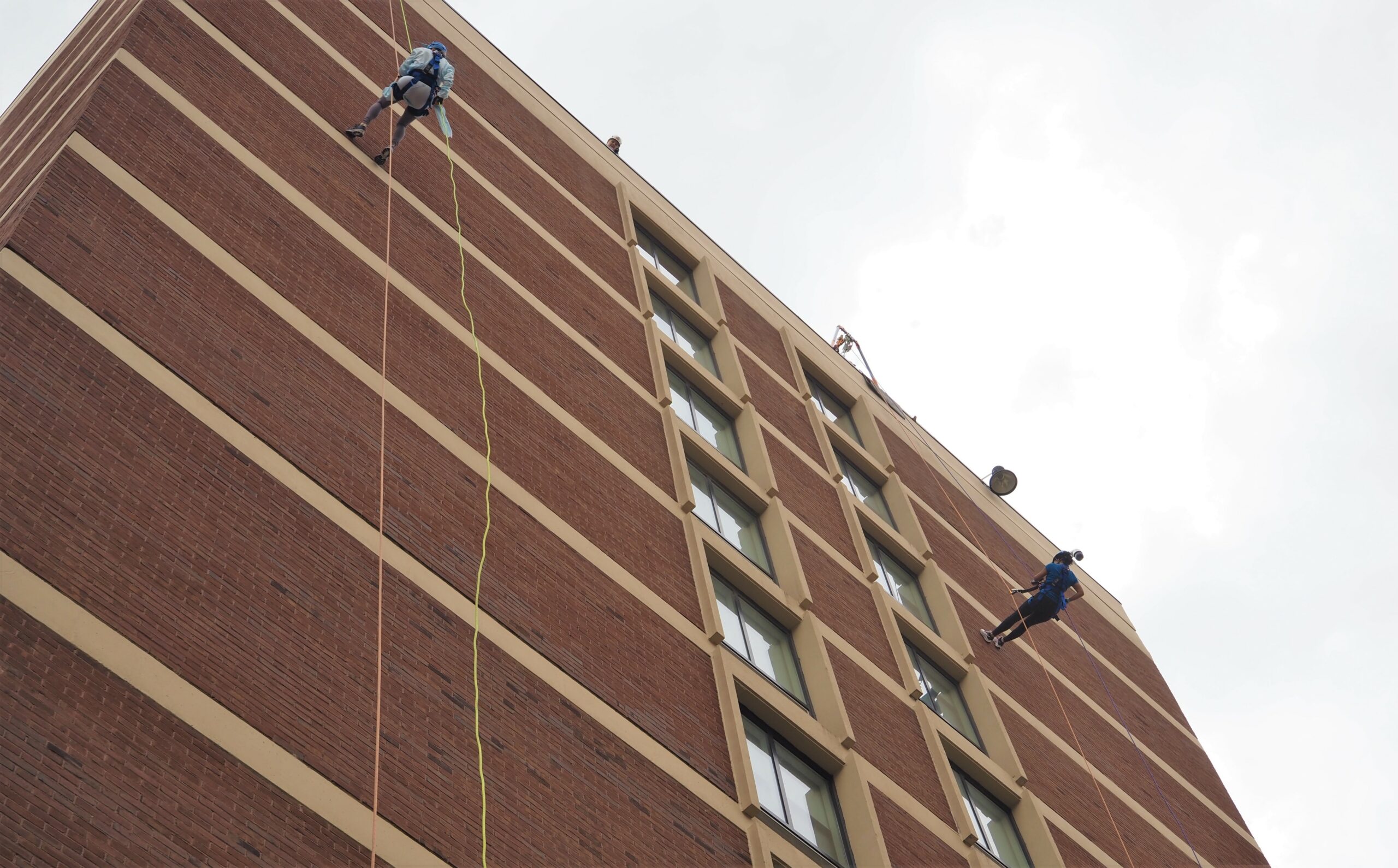 As participants in VisionCorps' fundraiser, the Eye Drop, rappelled down the side of the Holiday Inn on Friday, supporters and passersby swarmed the corner of East Chestnut and North Queen streets.
The event draws attention to VisionCorps' services, spokesperson Carol Gifford said.
"Many of the participants rappelling today are blind or vision-impaired," she said. "This just proves that they really can do anything."
Gifford tallied 75 participants signed up, noting that individuals balking at the last second was not unheard of. Including suiting up, preparation and a trial run, each descent takes about an hour.
VisionCorps' CEO Dennis Steiner, who took the plunge again this year, said "The first time, I was scared to death. Now it's a rush."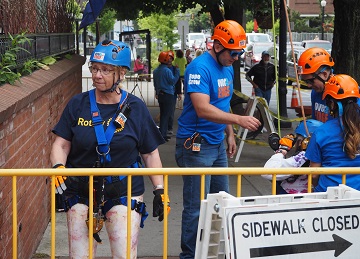 Martha MacAdam, participating on behalf of Lancaster South Rotary, was taking part for the third time this year. She praised the crew and equipment, provided by Over the Edge, which she said gave her total confidence during her descent.
Tattoo parlor Beautiful Sin, just north of the Holiday Inn at 245 N. Queen St., will be donating its proceeds for the day. Some participants even chose to commemorate the event with a tattoo.
Despite the air quality concerns during preparations on Thursday, organizers were relieved to see the sky was mostly clear by the time people began rappelling on Friday morning.
Photos
(Photos: Max Weidman | One United Lancaster)