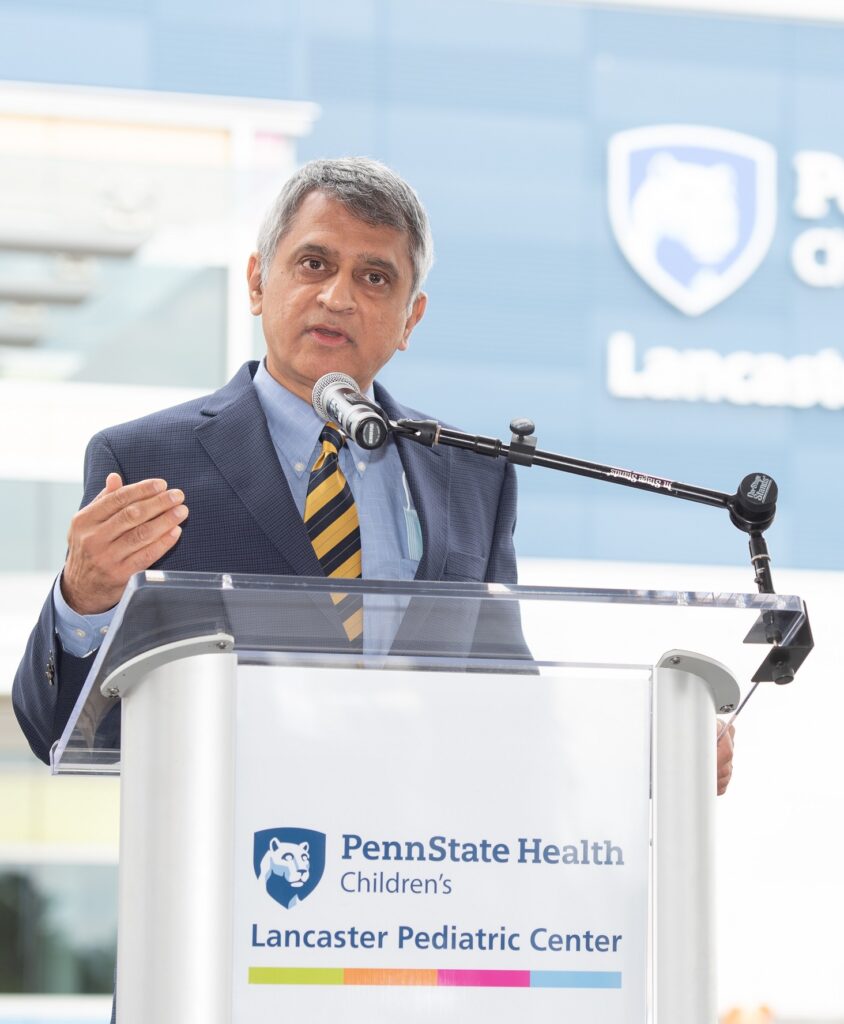 Penn State Health officially opened its Lancaster Pediatric Center on Tuesday, holding a ribbon-cutting at the renovated former Toys 'R' Us building at 1430 Harrisburg Pike in Manheim Township.
The 47,000-square-foot complex has 48 exam and consultation rooms and is the largest dedicated pediatric outpatient facility in Lancaster County, offering more than 20 pediatric specialties, the health system said.
Penn State Health spent more than $11 million to convert the building. It provides "a full spectrum of care" for local residents from infancy through age 18, the health system said, including robust access to pediatric specialists from Penn State's Children's Hospital in Hershey.
Staff will begin seeing patients on Friday.
The center is part of a broad-based expansion by Penn State Health into Lancaster County, anchored by Lancaster Medical Center, a 132-bed acute-care hospital that is scheduled to open this fall at 2160 State Road, East Hempfield Township.