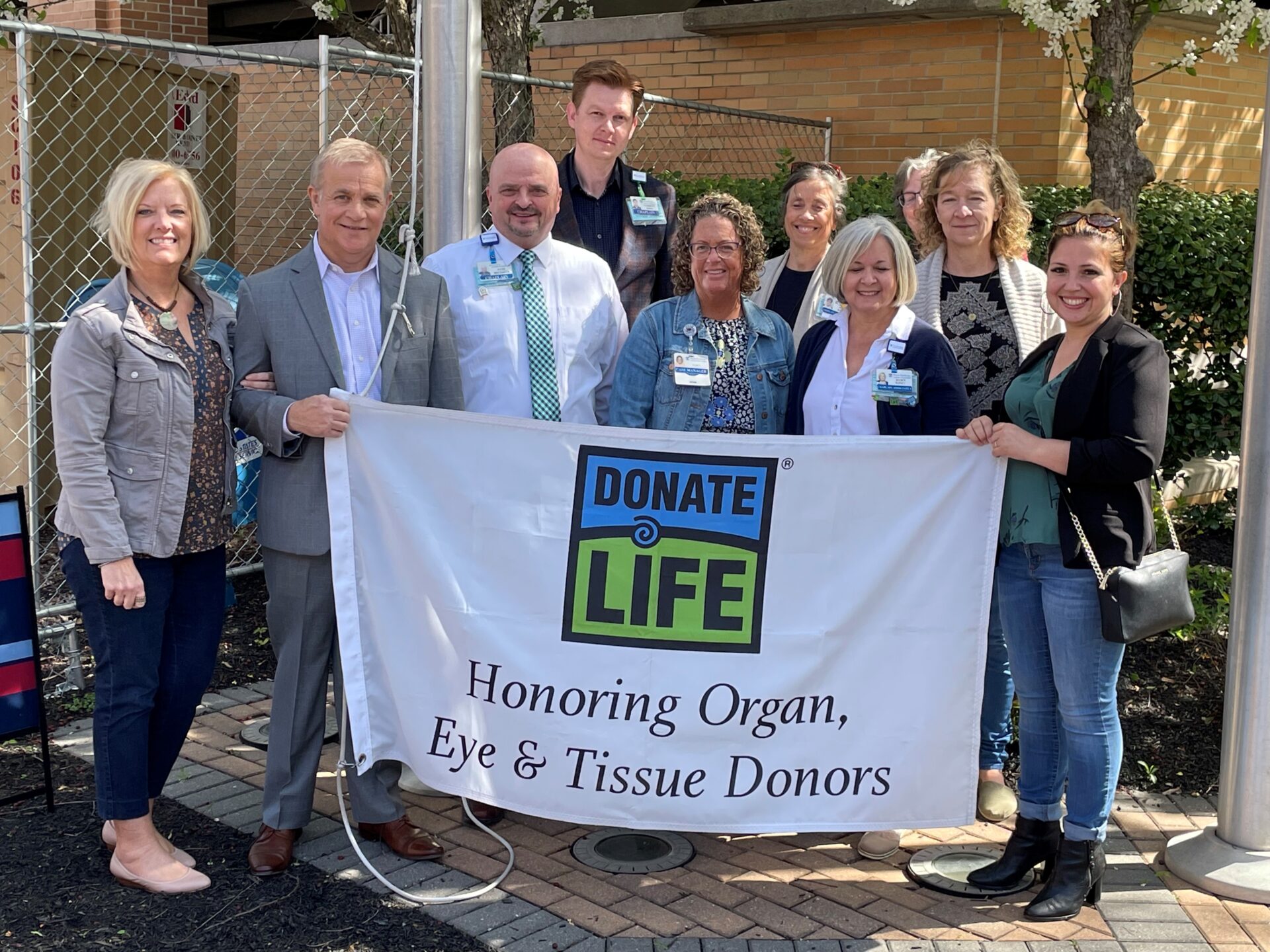 Penn Medicine Lancaster General Health recognized National Donate Life Month with a flag raising ceremony Friday morning.
"This is to help educate our community about the importance of organ, eye and tissue donations to help save lives," Dr. Michael Ripchinski, LG Health's chief clinical officer said.
Donate Life America and its partnering organizations established April as National Donate Life Month (NDLM) in 2003. It is a dedicated time to encourage Americans to register as organ donors and to celebrate those that have saved lives through the gift of donation.
Hospital staff including doctors, nurses and chaplains attended to show their support for organ donors. Also on hand were a donor family and an organ recipient.
Evelyn Morales of Lancaster lost her daughter, Ariana, to an illness when she was 5 years old. Evelyn and her husband made the decision to donate their daughters' organs.
Ariana helped save multiple lives, Evelyn said.
"We decided to do it to help another family from losing a loved one. We found out one recipient received four of her organs, and we were fortunate enough to connect with that family."
"We have been able to see our daughter live on and see her impact," she added.
Mike McGee was 15 years old when he needed a new kidney. His mother was a perfect match and donated her organ to him.
"It's given me the ability to live a pretty normal life and not be tethered to a machine a few days a week," he said. "I'm very appreciative."
Morales and McGee said it's important to consider becoming an organ donor.
"If we can save someone's life or enhance it in some cases, that is the best thing we can do," Morales said.
"It's an opportunity to make an impact on somebody. I think it's a tremendous gift that they should consider giving," McGee added.