Judging from the comments at a public hearing this week, many residents of northwest Lancaster County are deeply skeptical about a proposal for Northwest EMS to form an authority with the power to charge them a mandatory annual fee.
It's not property owners' responsibility to make up the difference if Northwest EMS' reimbursement rates are too low, Bridey Hannold of East Donegal Township said: "That is a situation that has to be dealt with between you and the insurance industry."
Barney Reiley of Rapho Township said the 12 municipalities being asked to join the authority deserve more time to evaluate the proposal and compare it with other options.
"If it's a great idea now, it's going to be a great idea 12 months from now. … I don't know what the urgency is," he said.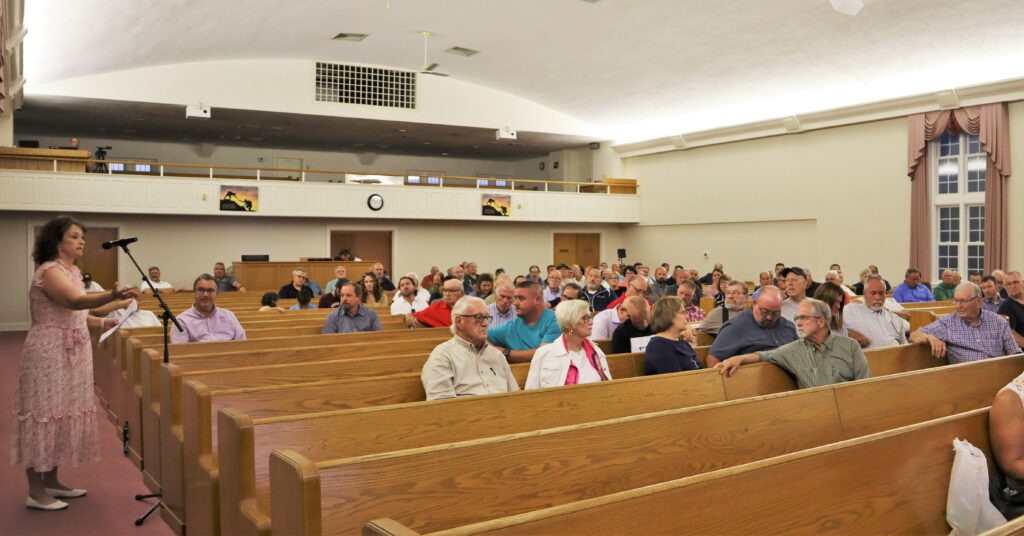 Northwest EMS serves about 64,000 residents in northwest Lancaster County and a snippet of Dauphin County. Its leaders say it has been operating at a deficit for years, forcing it to draw down reserves, and that it faces insolvency down the road unless it can increase revenue.
In 2021, 65 EMS agencies in Pennsylvania closed, said Marc Hershey: "I think we can all agree we don't want that to happen in our community."
Hershey is a Northwest EMS emergency medical technician and president of Elizabethtown's borough council and is one of the leaders of the authority initiative.
Like other ambulance services, Northwest EMS relies on a mix of insurance reimbursements, fundraising and a subscription program. That model has become "completely unsustainable" in the face of rising costs, Hershey said.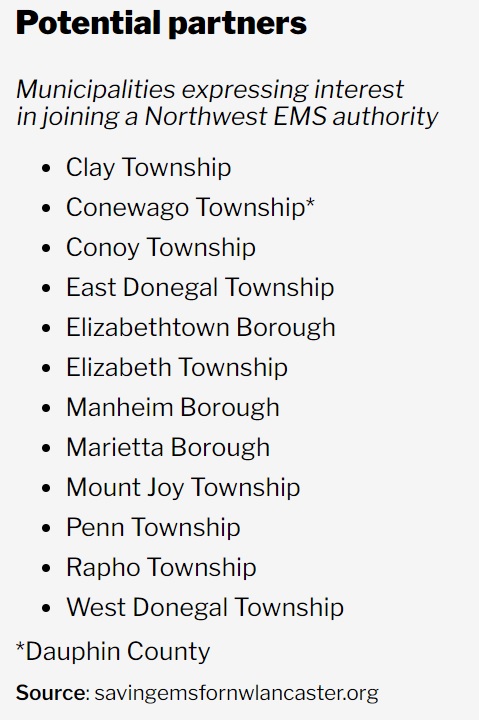 Working jointly over more than a year, municipal leaders, Northwest EMS and community volunteers have put together a plan for a fee-supported regional authority. Unlike a municipal property tax, the fee would apply to properties owned by nonprofits — such as the area's senior living facilities — as well as households and commercial enterprises.
Northwest EMS is asking potential member municipalities to take action in coming weeks on ordinances authorizing the authority's incorporation.
All residential units would be charged the same. The exact amount won't be determined until after the authority is formed, though Northwest EMS says it would be comparable to its subscription fee, around $70 to $85 a year. It's still working out rate structures for companies and other institutional entities.
Pennsylvania law requires a public hearing as part of the process of forming an authority: Hence Wednesday's gathering at Chiques Church of the Brethren in Rapho Township, which Hershey moderated. Elected representatives from all 12 municipalities were on hand to hear from their constituents.
Riley and other residents urged them to think twice, saying other ambulance services have found creative ways to stay afloat and that Northwest EMS should further explore options for cutting costs, including mergers. Donna Hess of Marietta noted the state legislature is considering legislation that would allow more tax revenue to go toward EMS.
The proposed fee is patently unfair, Hannold said: All households, small or large, young or old, rich or poor, would pay the same amount. Moreover, she contended it would be borderline illegal, because insurance contracts require providers to accept reimbursements as payment in full.
"If you charge an additional fee … you cannot use that money for any claim-related expenses," she said. "It's a no-no."
Frank Splain Jr. of East Donegal Township is the former Maytown Fire Co. chief and past president of the Lancaster County EMS Council.
He and others noted that ambulance services constantly respond to calls in each other's service areas. Households in the authority's footprint would be worse off, Hannold said: Their fees would be underwriting hundreds of calls to households elsewhere.
Splain said there has been "zero transparency, and that Northwest EMS is now pressuring municipalities to make a decision in haste, rather than partnering with them from the start. He recommended it canvass its peer agencies countywide to see how much appetite there is for pooling resources: "Why not all pull together?" he said.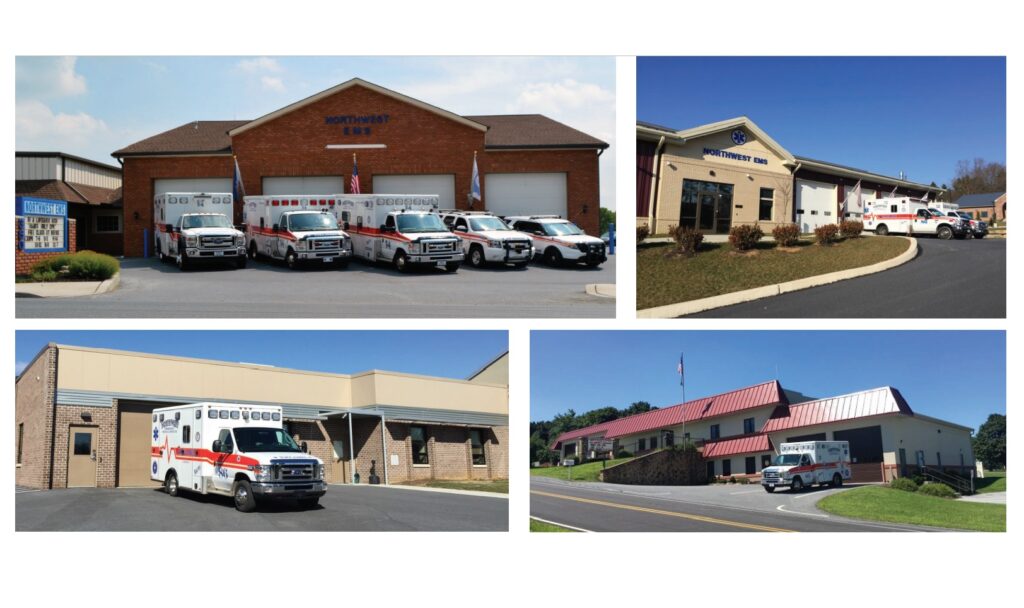 Scott Funk of Manheim questioned whether municipalities would indeed get a higher level of service. A few years ago, Manheim and other municipalities raised funds for a four-bay ambulance station on assurances that two crews would be stationed there full-time, but it's back to one, which the old station could readily handle.
"For me, it's a trust thing," said Funk. He is borough mayor but said he was speaking as a private citizen.
Hershey said Northwest EMS' cost-cutting options are limited and that mergers would just "compound the problem," since all EMS agencies face the same dynamic of rising cost and limited reimbursement. By law, EMS is a municipal responsibility and the appetite for taking a countywide approach has been limited, he said.
He told One United Lancaster that a review by legal counsel found no statutory concerns regarding the authority's financial model. The fee, he said, would go toward preparedness, while reimbursements would continue to cover the cost of service calls.
Jay Gainer of Rapho Township said he'd gladly pay $75 and thinks it's fair: "These people need [to be] funded when they're sitting there, not (out) on call."
Reiley said Northwest EMS' claims of deficits and looming financial disaster aren't borne out by its Internal Revenue Service filings. They show a year-end surplus of $121,117 for 2019 and a deficit of just $70,441 in 2020, as well as net assets of more than $7 million.
The organization is clearly in no danger of going belly-up, so there's no harm in giving municipalities all the time they need, he said. Moreover, he said, it's not right to ask to ask municipalities to sign onto setting up on a fee-charging entity without specifying those fees are in advance: "We deserve to know."
He told One United Lancaster afterward that the hearing felt like a formality, "checking a box," and that he and others were left with more questions than they started with.
A video of the hearing is available on YouTube.
(Editor's Note: This story was updated Sept. 6 to add the YouTube video links.)
(Editor's Note: This story was updated Sept. 6 to reflect that the authority plan is the work of municipal leaders, Northwest EMS and volunteers, not Northwest EMS alone.)
What's next? How authorities are formed in Pa.
(Return to beginning of main story)
There are a handful of emergency service authorities in Pennsylvania, but the one that Northwest EMS is proposing in Lancaster County would be the first to charge an annual fee, said Rob Brady.
Brady is the owner of Robb Consulting, which advises public safety organizations on mergers, consolidation and strategic planning.
This week's public hearing at Chiques Church of the Brethren sets the stage for municipalities interested in joining the proposed authority to pass ordinances incorporating it. Northwest EMS is asking them to do so by the end of October.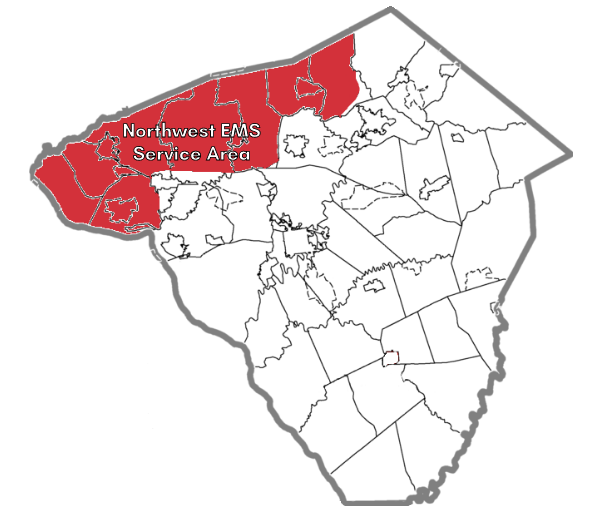 That would allow the new authority to be set up, with representatives from the founding municipalities, and begin meeting by the end of the year, following review and approval by Pennsylvania's Department of State.
It would develop an operational plan and fee structure, leading to a second hearing early next year, according to Northwest EMS timeline.
All property owners would receive written notification of that meeting, said Marc Hershey. At it, the authority would explain its services and fees.
That kicks off a 45-day period for objections, he said. During that time, municipalities have the opportunity to withdraw.
In addition, if one-third of a muncipality's property owners (either by parcel count or as a fraction of total property value) object in writing to the authority, "no fees can be assessed there," Hershey said.
Assuming all goes as Northwest EMS hopes, the authority would take over the job of providing ambulance services in late 2023. The nonprofit could continue as a legal entity, as a vehicle for fundraising and to support capital purchases, Hershey said.