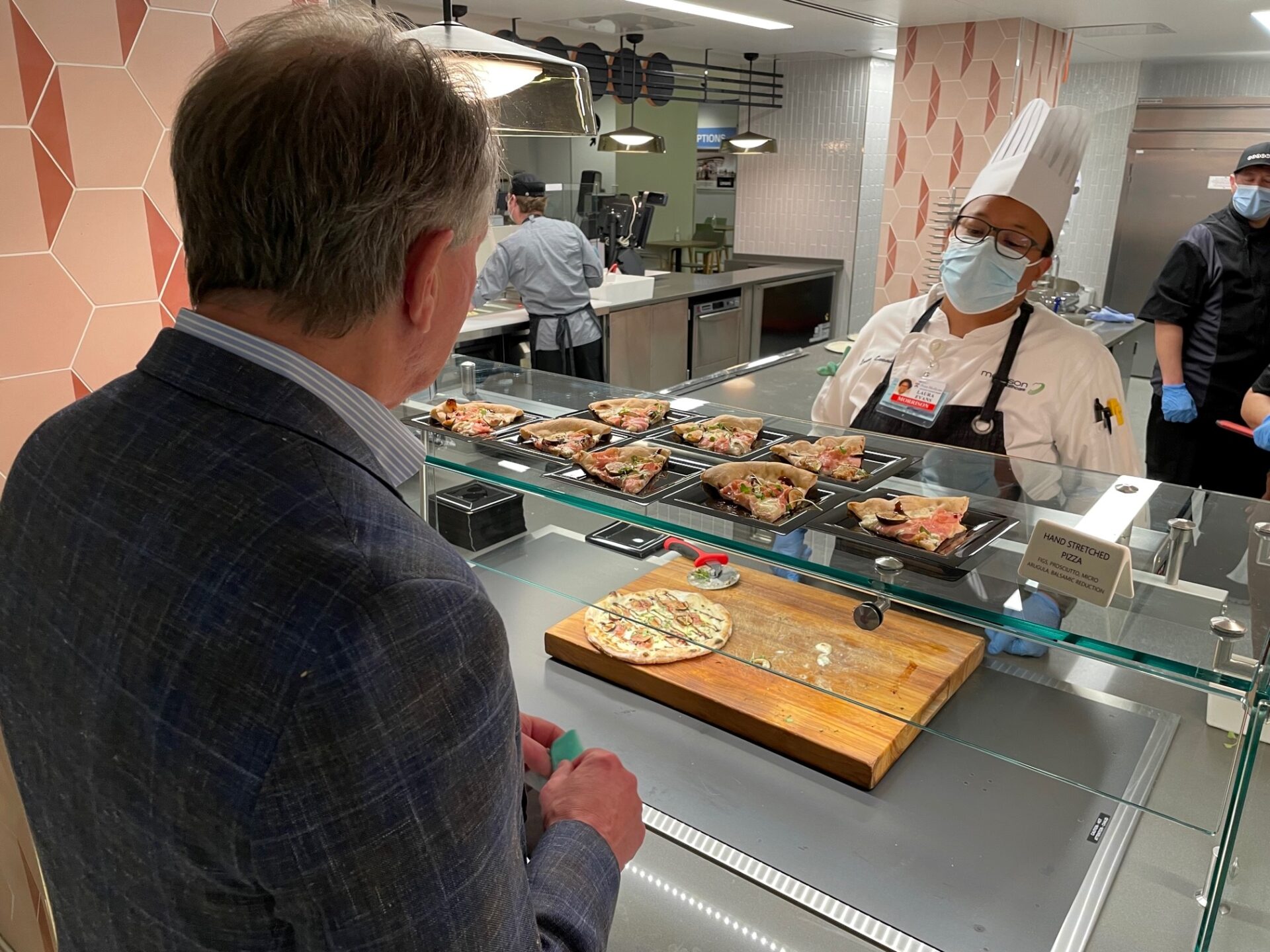 Penn Medicine Lancaster General Health leaders showcased Lancaster General Hospital's new Central Table Eatery on Thursday, a communal hub for patients, visitors and health system employees to enjoy a broad selection of healthy and locally sourced foods.
The venue is one phase of a $182.5 million expansion project of the Trauma & Emergency Department. LG Health did not have a breakout for the cost of Central Table Eatery alone.
"It's an important part of the overall wellbeing and the respite that we're trying to provide to our staff, to our patients and to the visitors," CEO of Penn Medicine Lancaster General Health John Herman said.
Central Table Eatery features stations offering handcrafted food and a modern, restful ambience. The hospital's Food Service Department prepares up to 3,500 meals a day for patients, visitors and health-system staff.
"What makes it special is we are sourcing a lot of that food from local sources," Herman said.
"Many people in the hospital are going through difficult times in their life," he said, "so this place will allow families to reflect and connect with what they are going through."
LGH plans to open the emergency room entrance this fall. Then the existing emergency room will be overhauled, with work projected to wrap up in spring 2024.