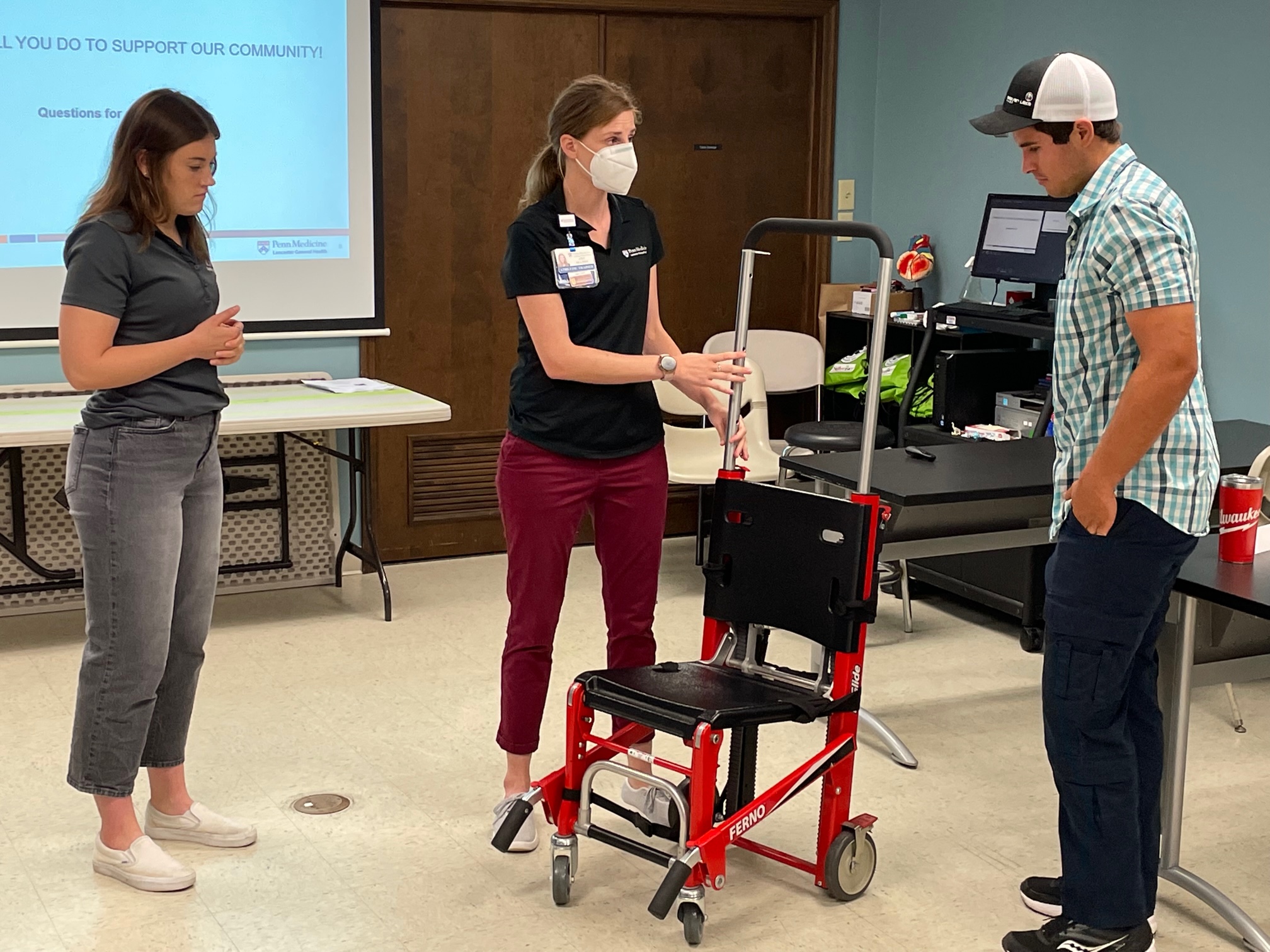 "This is to help give the new hires the skills to help prevent (injury), or what to do if they do encounter a lower back injury," Ann Seaton said Thursday.
Seaton is an athletic trainer in the sports medicine practice at Penn Medicine Lancaster General Health. She recently began providing services to Lancaster EMS through a partnership between the nonprofit emergency medical service and the health system.
The arrangement, introduced at a media event Thursday, is the first of its kind in the area, the two organizations said. Lancaster EMS is paying LG Health for eight hours a week of Seaton's time; the amount was not disclosed.
The work includes prevention, clinical evaluation and diagnosis, immediate care, treatment, rehabilitation and reconditioning. Seaton will also assist in promoting workplace safety and physical and psychological wellness.
Providing athletic training to public safety responders is "an emerging area of practice," Lancaster EMS and LG Health said.
The program offers a unique opportunity for Lancaster EMS to help its staff reduce their risk of injury and recuperate quickly when injuries occur, Deputy Chief Jerry Schramm said.
On-site emergency response is physically demanding, and injuries are not uncommon. Lancaster EMS had 18 reported staff injuries in the first three months of the year, resulting in workers comp costs of $29,935.
Over the past few years, lower-back injuries related to lifting and moving patients have accounted for a little over 40% of Lancaster EMS' total injury count, Seton said.
Lancaster EMS is the county's largest and busiest emergency medical service, with a coverage area that includes Lancaster city and 20 other municipalities. It has 126 full-time employees and 40 part-timers, for a total of 166, and a fleet of 45 vehicles.