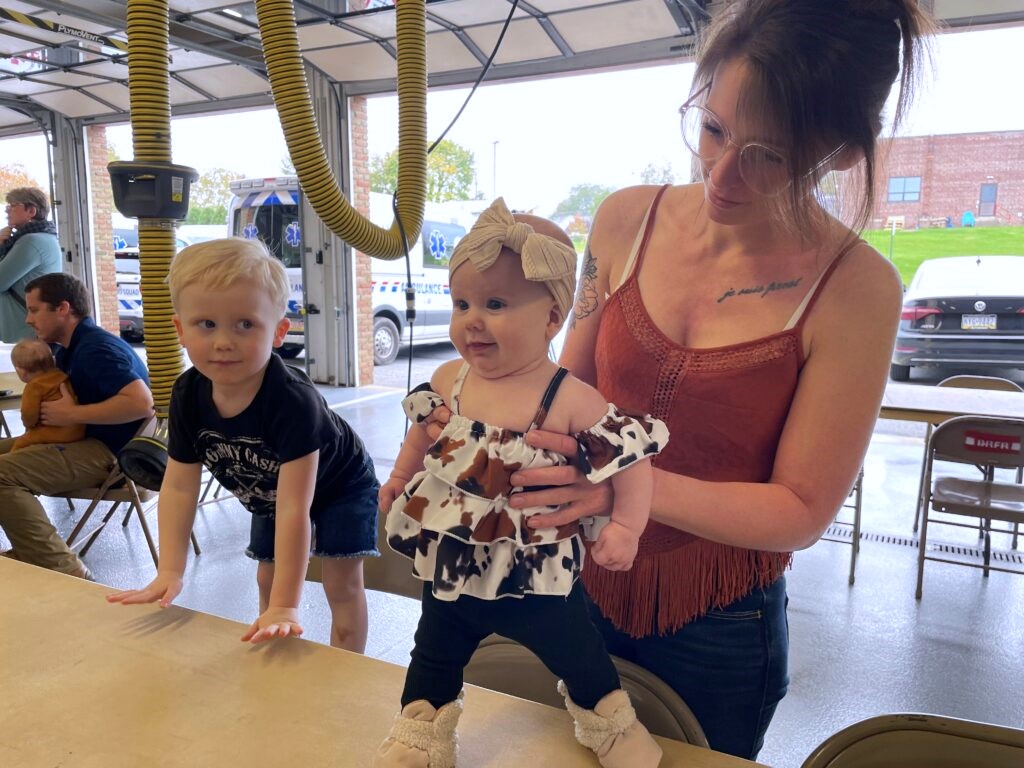 Emergency personnel with Lancaster EMS were honored on Friday for helping with two emergency baby deliveries in ambulances this summer.
Advanced EMT Griffin Sneath and Paramedic James Rohrer delivered Banner Musser, a baby boy, on June 14.
Katie Stasiak, an EMT in training at Lancaster EMS at the time of the birth, helped deliver Lennox Brooks, a baby girl, on July 3. Stasiak passed her EMT test two days later.
Robert Patterson, a lieutenant with Lancaster EMS, assisted with both deliveries. He and the other three all received prehospital delivery awards.
EMT Robin French, who assisted with Lennox's birth, was honored as well, but could not attend the ceremony on Friday.
The ambulance service has averaged 2.8 pre-hospital deliveries a year over the past five years, Patterson said.
"It's a very rare situation (when) you actually deliver in the back of an ambulance," he said.
The babies' mother praised the care they received.
"I was trying to give birth in my front seat," Shelby Osborne, Lennox's mother, said. "After 5 or 10 minutes, the ambulance came and they were great. They were awesome."
Banner's mother, McKinley Musser, said, "Thankfully, my dad had called an ambulance and they got there just in time for me to get on the stretcher, and as soon as the doors were closed, he was delivered."
Photos
(Photos: Kyle Gamble | One United Lancaster)