Covid-19 vaccine boosters are now widely available in Lancaster County.
Approved two weeks ago, the shots are recommended for everyone age 6 months and older. Health professionals say they are expected to be effective against variants that have emerged recently, including BA.2.86.
"It will markedly increase your protection against getting very sick for about a year or so," Dr. Robert Wachter, chair of the Department of Medicine at the University of California San Francisco, told NPR.
The website Vaccine.gov allows users to find vaccine locations by Zip code. A search in Lancaster County turns up more than 40 locations: namely, the county's CVS, Walgreen's and Rite Aid pharmacy chains and the pharmacies at its Weis and Giant supermarkets.
Penn Medicine Lancaster General Health is offering Covid-19 boosters at its family medicine and pediatric practices. Patients can learn more and schedule an appointment by clicking here.
As of Monday, Penn State Health and WellSpan Health, the other two health systems operating in the county, had not announced anything about booster availability. (Updates: On Friday, Sept. 29, WellSpan Health spokesman Ryan Coyle said the health system had begun scheduling appointments for the booster. For details and to sign up, click here. On Monday, Oct. 2, Penn State Health spokeswoman Barbara Schindo said Penn State Health expects to have the Pfizer and Moderna Covid boosters available within the next two weeks at many of its medical group locations.)
Union Community Care, the federally qualified health center with offices in Lancaster and Lebanon, was awaiting delivery of the booster vaccine.
Individuals with health insurance can expect to receive the shot for free, as long as they receive it from an in-network provider. Uninsured individuals can receive free vaccines through the Bridge Access Program. Uninsured children are covered through the Vaccines for Children program.
Covid tests, other vaccines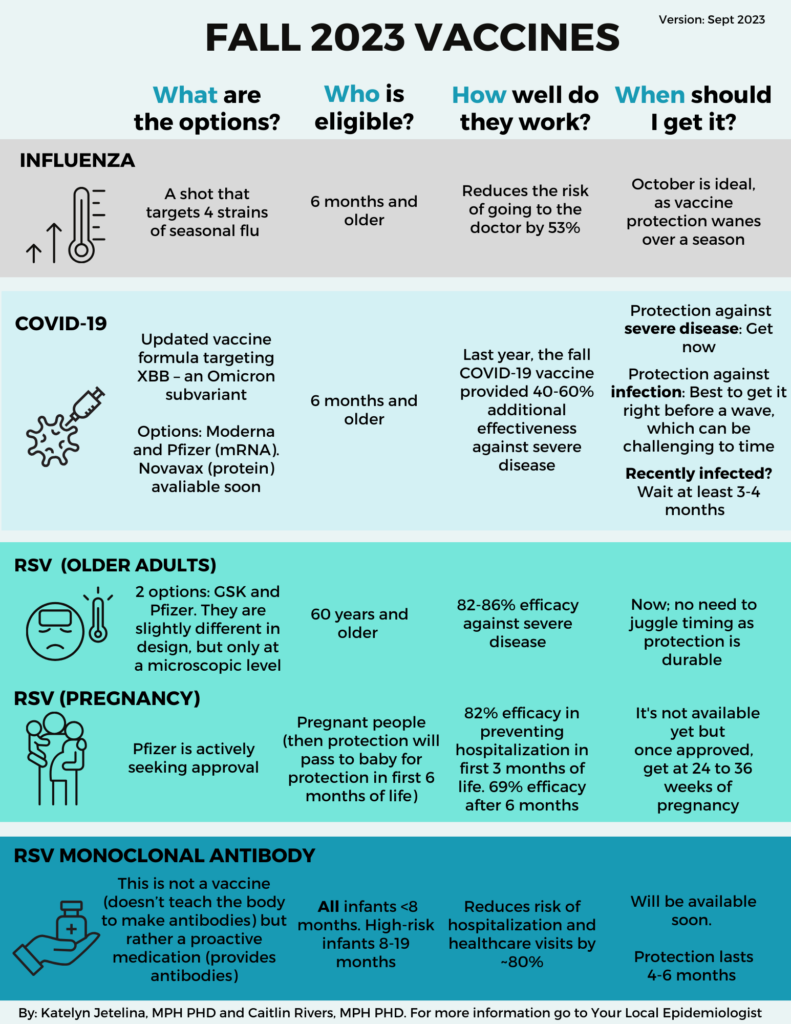 Meanwhile, the CDC has restarted its free Covid-19 test kit program. Beginning today, households can sign up here to receive four free tests by mail.
Besides Covid-19 boosters, fall is when people are vaccinated against flu in preparation for the winter flu season. The CDC also is recommending that adults age 60 and up receive an RSV vaccine, "based on discussions between the patient and health care provider."
Dr. Katelyn Jetelina, author of the "Your Local Epidemiologist" blog, is recommending as a rule of thumb that people receive Covid-19 vaccines by Halloween. Covid-19 and flu vaccines can be administered at the same time; if so, it's better to get one in each arm.
Getting the vaccine "will help you and those around you," she writes.