The U.S. Centers for Disease Control & Prevention on Thursday released new, less stringent public health guidance for dealing with the coronavirus pandemic.
The updated guidance takes into account that vaccination and better treatment have reduced risk of hospitalization and death for the majority of Americans.
"The current conditions of this pandemic are very different from those of the last two years," CDC epidemiologist Greta Massetti said.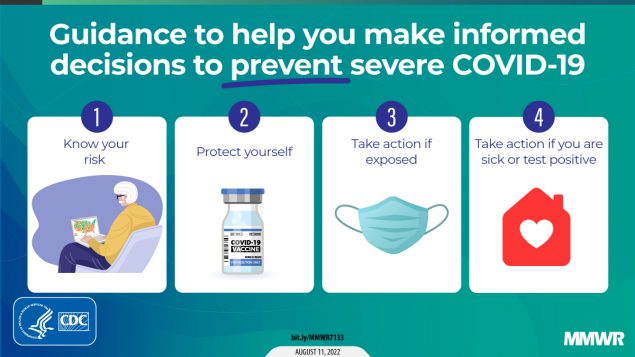 Of particular importance, with the start of the academic year coming up, the CDC is dropping its recommendation that schools and other organizations routinely screen healthy individuals.
Among the other changes:
Routine social distancing is no longer recommended;
Unvaccinated people need no longer quarantine after close contact with an infected individual unless they themselves test positive or show symptoms;
Contact tracing is recommended only at heath care facilities and "high-risk congregate settings," such as homeless shelters and prisons.
Mitigation measures and contact tracing can be reinstated if there are outbreaks or new variants emerge, the CDC said.
Health experts said the new guidance reflects both the medical progress made against the coronavirus and the reality of public impatience with ongoing restrictions after more than two years.
Julia Raifman, of the Boston University School of Public Health, said the guidance could leave the country more vulnerable to a renewed surge of the virus.
Similarly, epidemiologist William Hanage told the Washington Post the recommendations are "entirely reasonable," but might not remain so if circumstances change.