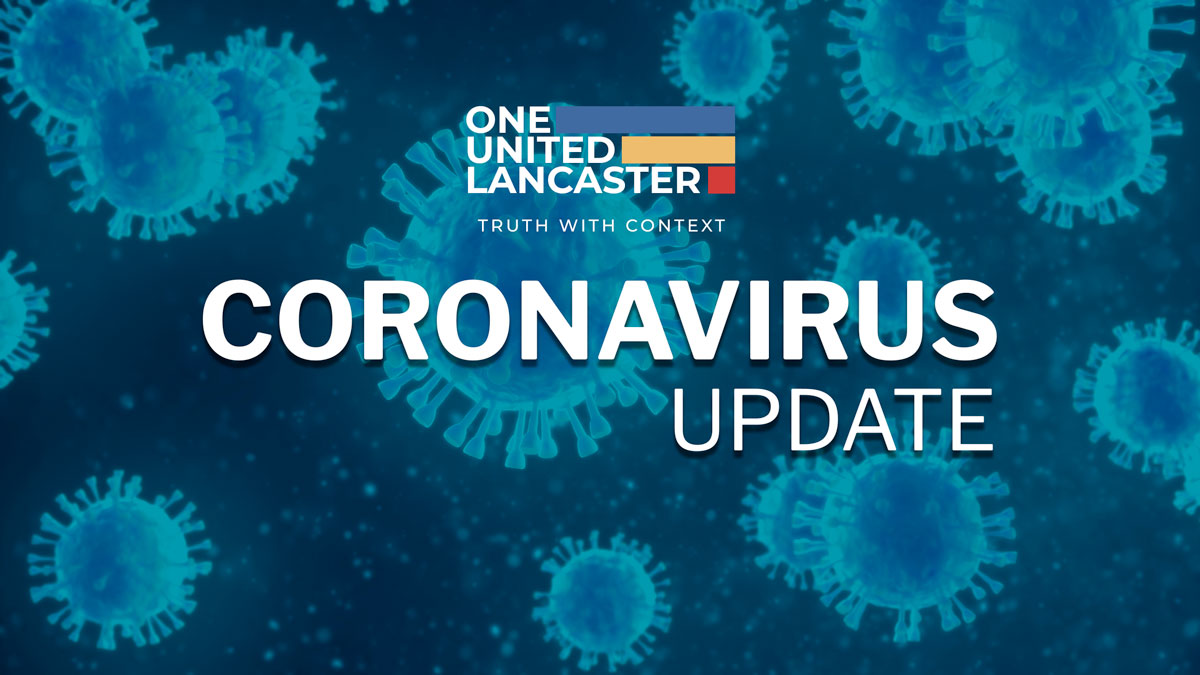 Two years after the COVID-19 pandemic first appeared here, the numbers of deaths, hospitalizations and new cases have plummeted to near-record lows in Lancaster County. A brief summary:
Deaths
Thirteen county residents died of COVID-19 in March, an immense drop from the 160 virus victims in January and 63 in February, according to the Lancaster County Coroner's office.
To put those 13 deaths in perspective, about 30 to 40 people – of the county's 553,000 – die here monthly from heart-related ailments.
A breakdown of deaths by age or location is no longer possible. County officials have taken down the COVID-19 dashboard.
Hospitalizations
Eleven county residents were under treatment for COVID-19 in the county's three hospitals on March 31, according to the state Health Department. That was less than half the 27 hospitalized at the start of the month.
In comparison, there was a daily average of 73 virus victims in area hospitals in February and 208 daily in January, the pandemic peak.
New cases
Throughout March, a daily average of just 21 people were reported testing positive for the virus. A month ago, in February, there had been about 170 new cases each day. In January, there were a staggering 800 new cases daily.
This precipitous decline may be attributable in part to home testing. Unlike tests from doctor offices, clinics or hospitals, the results of home tests don't get reported to the state Health Department.
There have been similar periods of low infection following past spikes. But, unlike today, those lows were achieved while business shutdowns, mask wearing and other precautious were in force. This month's numbers occurred when most businesses are operating without restrictions and mask wearing is optional and increasingly rare.
In addition, immunity through vaccines, natural immunity through infections, improvements in medications and treatment, and widespread home testing doubtless have helped reduce pandemic severity.
Care homes
The number of COVID-19 cases in county nursing and personal care homes also dropped dramatically during March, continuing a decline that began in February.
As of March 20, the most recent report, the U.S. Centers for Medicare and Medicaid Services reported that four residents and 12 staff had tested positive for COVID-19 and three residents had died of COVID-19. In contrast, in February 110 nursing home residents and 173 staff tested positive for COVID-19 and nine residents died from the disease.
Personal care home data supplied by the state Department of Human Services likewise showed impressive declines in COVID-19 cases. Resident cases declined from 54 in February to five in March, and staff cases declined from 93 to seven during the same period. No resident of a personal care home has died of COVID-19 since November 2021.
Last report
With the low numbers of serious cases and deaths in Lancaster County, there is little need for continued reporting on COVID-19. While our group will continue to track the trends, we will not prepare reports unless there is a resurgence of the virus.
This summary of pandemic deaths, hospitalizations and new infections has been compiled from records of the Lancaster County Coroner's Office, the state Health Department, state Human Services Department and the Centers for Medicare and Medicaid Services by researcher Erica Runkles, sociologist Mary Glazier, data researcher Penn Glazier and journalist Ernest Schreiber.