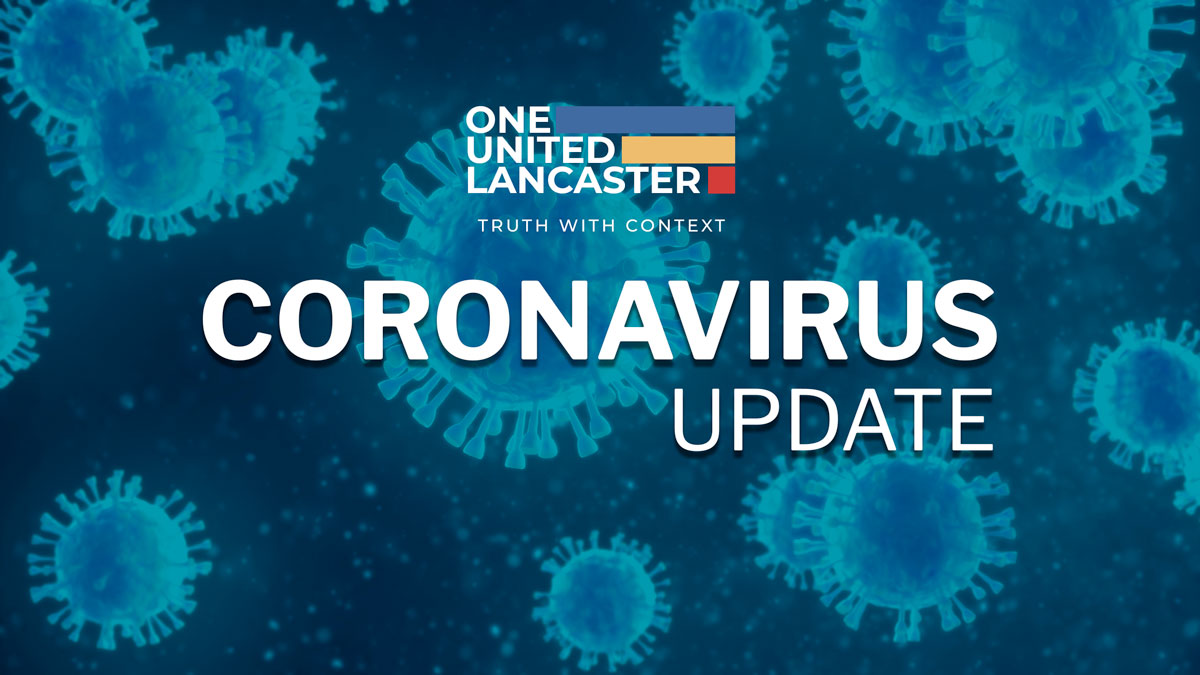 COVID deaths, hospital cases and new infections plummeted through February, signaling the end of the Omicron spike in Lancaster County. Here is a very brief summary.
Deaths
Sixty-five county residents died of COVID during February, down from 160 in January.
Throughout the weeks of February, the average number of daily deaths declined from about three in the first week to just over one in the last week, county coroner records show. The death rate had been over five per day in January.
If this downward trend follows the path of past spikes, Lancaster County soon will see many days in which no deaths occur. Last summer, when the Delta wave collapsed, there were more than 70 days with no COVID deaths.
Sadly, in February the virus again hit older county residents the hardest: 36 were 80 and older, 20 were in their 60s and 70s, five in their 50s, three in their 40s and one in his/her 30s. All victims but one were White.
Hospitalizations
The number of county residents treated for COVID at the county's three hospitals dropped by 74% throughout February. There were 126 COVID patients on Feb. 1 and just 34 at month's end, according to the state Health Department.
During the peak of the Omicron wave in January, an average of 208 people were hospitalized here daily. The worst day occurred Jan. 12, when 233 patients filled county hospital beds.
The number of COVID patients here has not dropped to zero since the pandemic began. But last July there was a month-long period when hospital cases were in single digits.
Cases
On the last day of February, only 30 individuals tested positive for COVID, down from 273 on Feb. 1.
The drop in cases clearly shows the demise of the Omicron spike. In February, there were a total of 4,208 new cases, compared to 24,815 in January.
Care homes
According to the Centers for Medicare and Medicaid Services, the number of cases among residents and staff at county nursing homes continued a decline that began in late January.
Resident cases fell from 64 the first week in February to 38 the second week. Staff cases fell from 77 to 48 during that period. Eight nursing home residents died of COVID in the first half of February.
Among the county's personal care homes, those for individuals who need assistance but not nursing care due to age or disability, COVID cases among residents and staff were also on the decline in February. As of February 23, the Department of Public Health reported 20 resident cases, 27 staff cases and no deaths.
This summary of pandemic deaths, hospitalizations and new infections has been compiled from records of the Lancaster County Coroner's Office, the state Health Department and the Centers for Medicare and Medicaid Services by researcher Erica Runkles, sociologist Mary Glazier and journalist Ernest Schreiber.