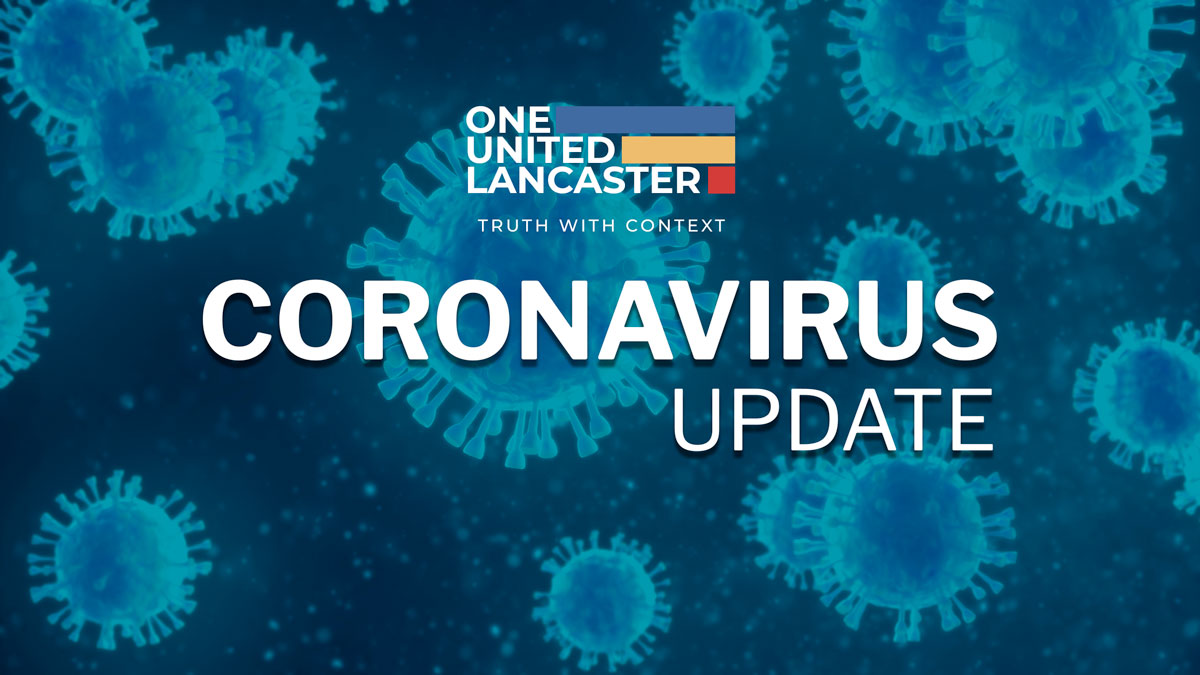 Covid-19 is continuing its downward trend in Lancaster County, according to Friday's update of the state's Covid-19 Early Warning Monitoring System Dashboard.
Weekly cases in the county dropped to 151, down from 214 cases in the previous seven days. The test positivity rate dropped from 4.0% to 3.2%, and average hospitalizations for Covid-19 dropped from 28.4 to 18.7.
Case rates are the lowest they have been since summer 2021, Penn Medicine Lancaster General Health said in its weekly Covid-19 update.
As of Friday, the county had just 12 Covid-19 inpatients, of whom two were on ventilators in intensive care, according to Pennsylvania's Department of Health.
Lancaster County's Covid-19 data dashboard shows eight deaths so far in March, with the most recent recorded March 4.
Friday is a significant day in Covid-19 history: It was two years ago today, on March 11, that the World Health Organization declared a global pandemic. Pennsylvania imposed a statewide shutdown less than a week later, announcing it March 16 and implementing it the following day.
There have been at least 6 million documented deaths worldwide from Covid-19, including 966,000 in the United States, according to Johns Hopkins University's coronavirus dashboard. Statistical analysis of excess deaths suggest that the actual worldwide death toll could be more than 18 million, reports UPI, citing a peer-reviewed study published this month in The Lancet.
This week, Centers for Disease Control & Prevention Director Dr. Rochelle Walensky said she expects Covid-19 to become a seasonal disease, with cases swelling in the winter and ebbing in the summer, the health news service Healthline reported.
Still, it is expected to remain present year-round to some extent. Accordingly, health professionals continue to recommend individuals stay up to date on vaccination and boosters.
Along the same lines, "masking and physical distancing may continue to be recommended during future surges," Healthline said.