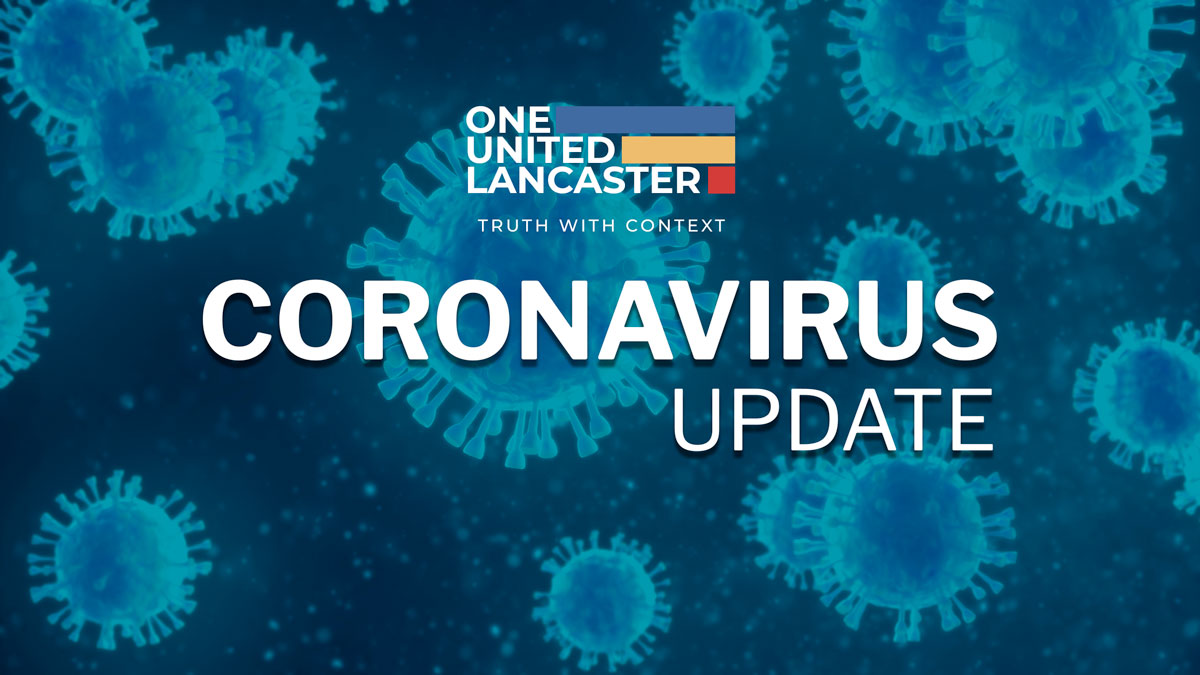 Community spread of Covid-19 in Lancaster County has dropped into the "moderate" range, according to Friday's update of Pennsylvania's Covid-19 Early Warning Monitoring System Dashboard.
The county's case count dropped from 432 last week to just 213 over the past seven days, the dashboard shows.
That works out to a drop from 79.2 cases per 100,000 population to 39.0. The U.S. Centers for Disease Control & Prevention defines moderate transmission as case counts of 10 to 50 per 100,000.
The CDC is now combining that metric with measures health system impacts to determine county-by county Covid-19 "community levels." As of Friday, Lancaster County was in the "low" category. Overall, its case count is the lowest it has been since August.
At that level, according to the CDC's new guidance, routine indoor masking is not necessary. Individuals are advised to stay up to date on their vaccinations and boosters, and to self-isolate if they are exposed to Covid-19 or develop symptoms.
Test positivity rates in Lancaster County have dropped 4.0%, and average Covid-19 inpatient counts dropped from 43.4 to 28.4. As of Friday, county hospitals had 22 Covid-19 inpatients, of whom four were in intensive care and three on ventilators, according to Pennsylvania's Covid-19 dashboard.
Through Thusday, there had been nine Covid-19 deaths this week, in line with the 10 over the Sunday-Thursday period the week before.
There were 65 total Covid-19 deaths in Lancaster County in February, down 59% from the 160 in January. Deaths tend to be a lagging indicator, ebbing after case counts and hospitalizations do.