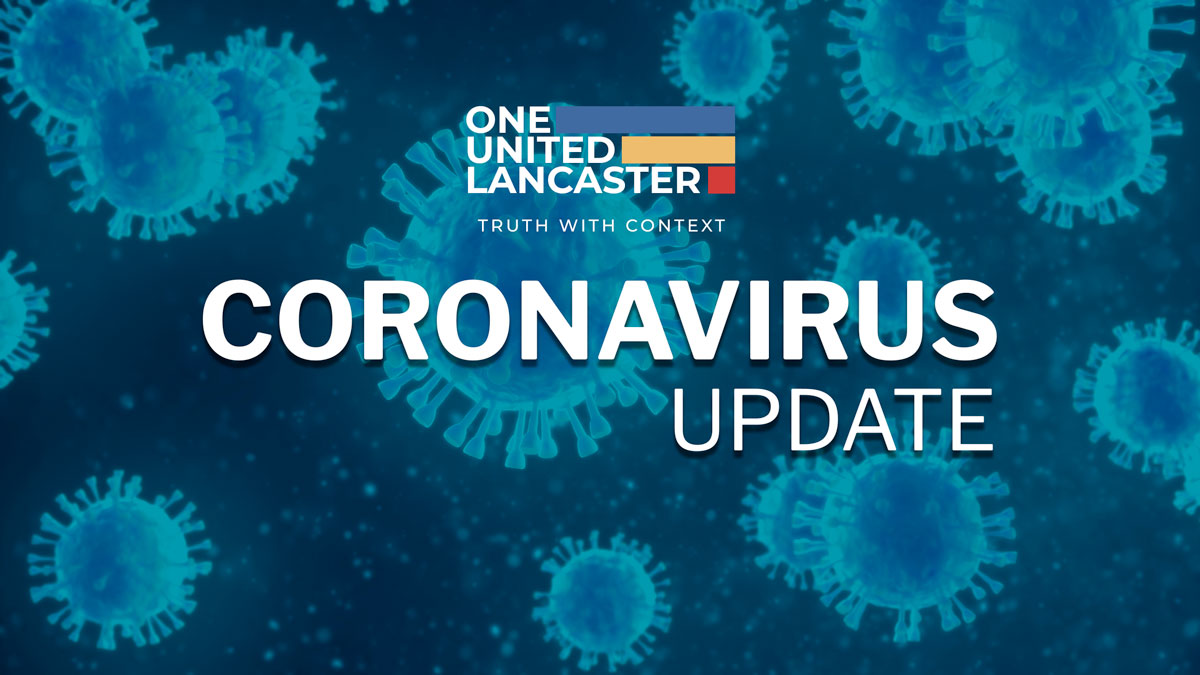 Lancaster County's weekly Covid-19 case counts crept up once again this week, reaching a total of 254.
That's up 36% from 187 new cases recorded the previous seven days, according to Pennsylvania's Covid-19 Early Warning Monitoring System Dashboard. Case counts have increased steadily week by week throughout April, from fewer than 90 toward the end of March. Test positivity increased from 4.8% to 6.3%.
Covid-19 inpatient counts edged up slightly, from an average of 6.6 last week to 9.7 this week. There were 10 Covid-19 inpatients in Lancaster County hospitals on Friday, of whom one was in intensive care but not on a ventilator, according to the state's Covid-19 dashboard.
The county remains firmly in the U.S. Centers for Disease Control & Prevention's "Low" category of community transmission, which incorporates case metrics and local hospital capacity.
So far, there have been nine Covid-19 deaths here in April, compared with 13 in March, 63 in February and 160 in January, when the omicron surge was at its peak.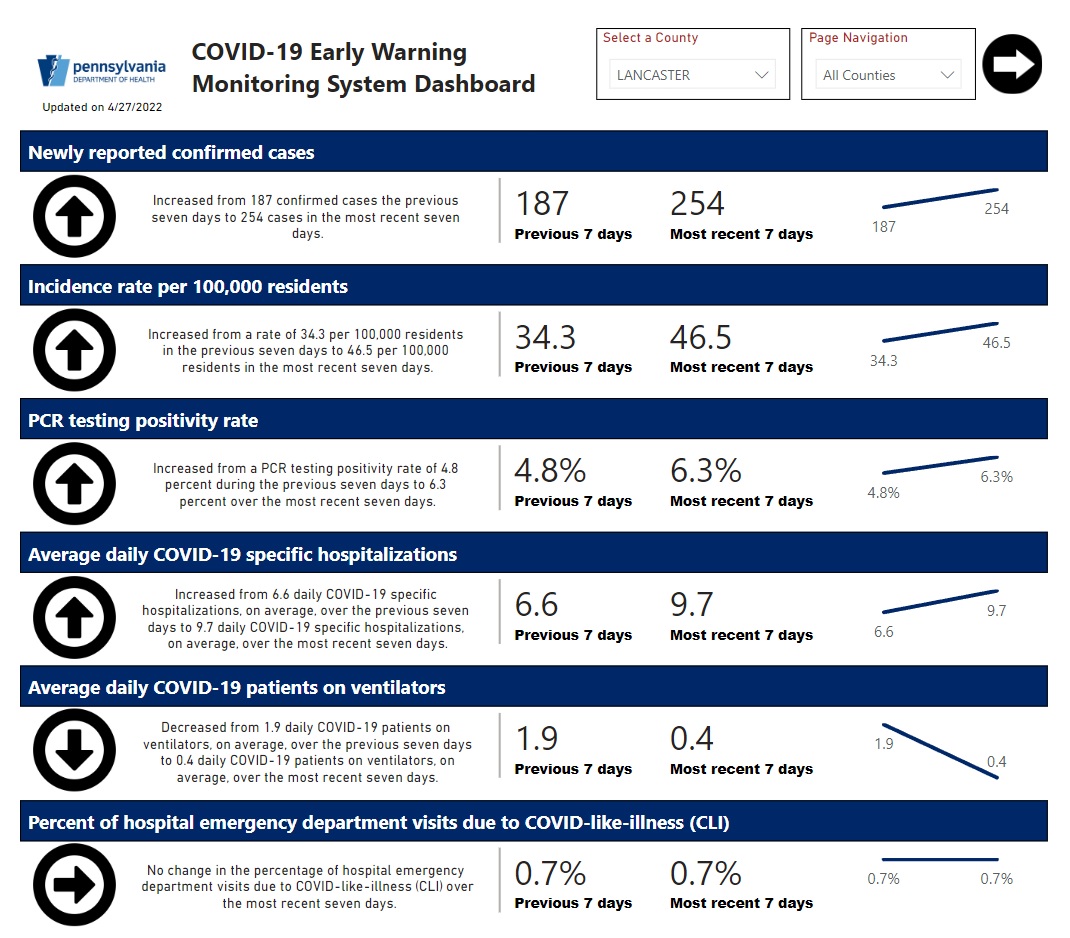 Dr. John Goldman of UPMC told ABC 27 the data suggests the U.S. is shifting out of the pandemic. He foresees Covid-19 becoming an endemic disease, with populations requiring annual boosters, like a flu shot.
"Each year, we'll probably have fewer and fewer and fewer cases as more and more people get immune, and there'll be fewer and fewer and fewer hospitalizations and deaths," Goldman told the news station.
According to the Washington Post, more deaths are occurring among vaccinated people. About 40% of the people who died during the omicron surge had been vaccinated, the newspaper said, although few had received boosters.
About two-thirds of them were age 75 and over. The vaccines do not make patients invulnerable, and those who are older or immunocompromised can still be at risk, experts told the Post. Still, they increase the odds dramatically.
In January and February, unvaccinated people died at 7 times the rate of vaccinated people and 20 times the rate of people who received boosters, according to CDC data the Post cited in its report.