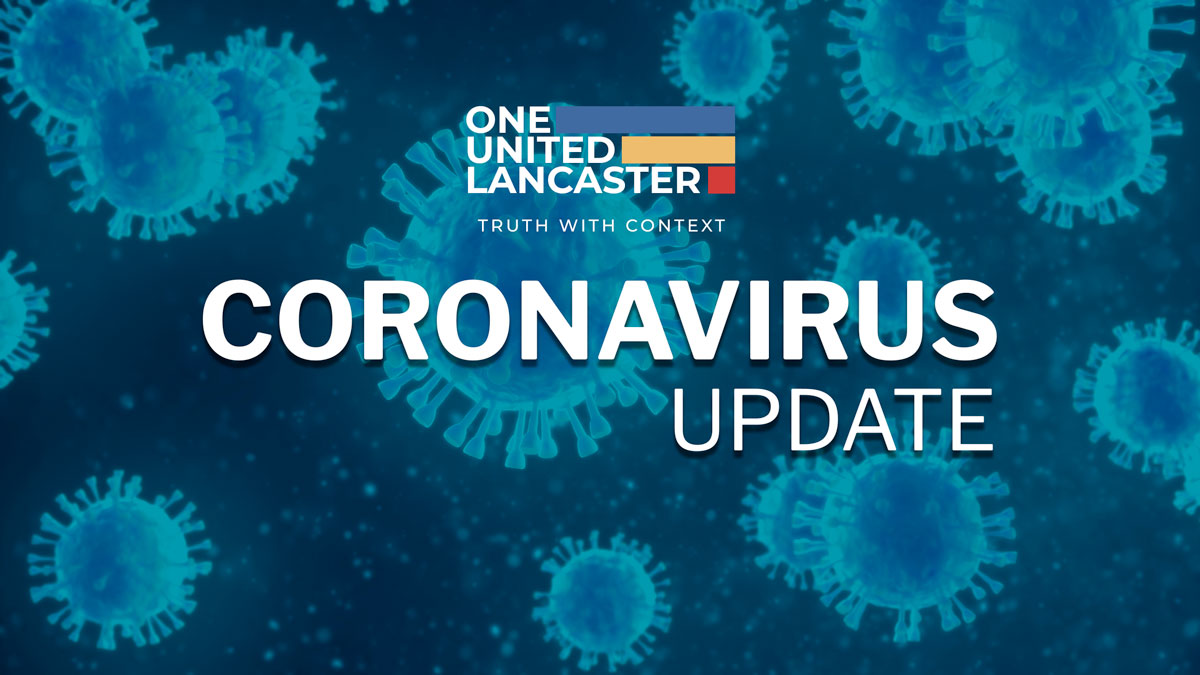 Lancaster County's Covid-19 cases ticked slightly upward this week, although they remain at low levels, according to the latest state data.
There were 97 new Covid-19 cases locally over the past seven days, up from 89 the week before, according to Friday's update of Pennsylvania's Covid-19 Early Warning Monitoring System Tracker.
Average hospitalizations ticked upward a bit as well, from 14.9 to 15.9. As of Friday, there were 11 Covid-19 inpatients locally, of which two were on ventilators in intensive care, according to state data.
The state recorded one Lancaster County Covid-19 death this week, on Monday.
Meanwhile, Lancaster County took down its online Covid-19 dashboard on Wednesday, saying it was based on data sources "which have either been shut down or have become unreliable and inconsistent."
The announcement directs former users to the Pennsylvania Department of Health and Johns Hopkins University's Coronavirus Resource Center.
Those were the sources for the bulk of the local dashboard's data, apart from Covid-19 deaths, which came from the Lancaster County coroner. The state also tracks deaths, but it includes deaths of Lancaster County residents that occurred outside county borders, which the coroner's figures did not.
Nationwide, Covid-19 is at an ebb. There were 16,138 people hospitalized with Covid-19 as of Friday, the lowest number since July 2020, CNN reported.
That works out to about 2% of hospital capacity, and is down from a peak of 160,000 patients in January, CNN said, but added that hospitals remain stressed by staffing shortages and by caring for people who delayed care during the surge.
Federal officials are currently tracking the prevalence of the BA.2 coronavirus variant, now the dominant strain nationwide. It led to a surge of illness in Europe and could do the same in the U.S., health experts say.
President Biden has called for Congress to appropriate more funds to shore up the federal government's pandemic response. Senate negotiators say they're close to a $10 billion deal that could be voted on next week.