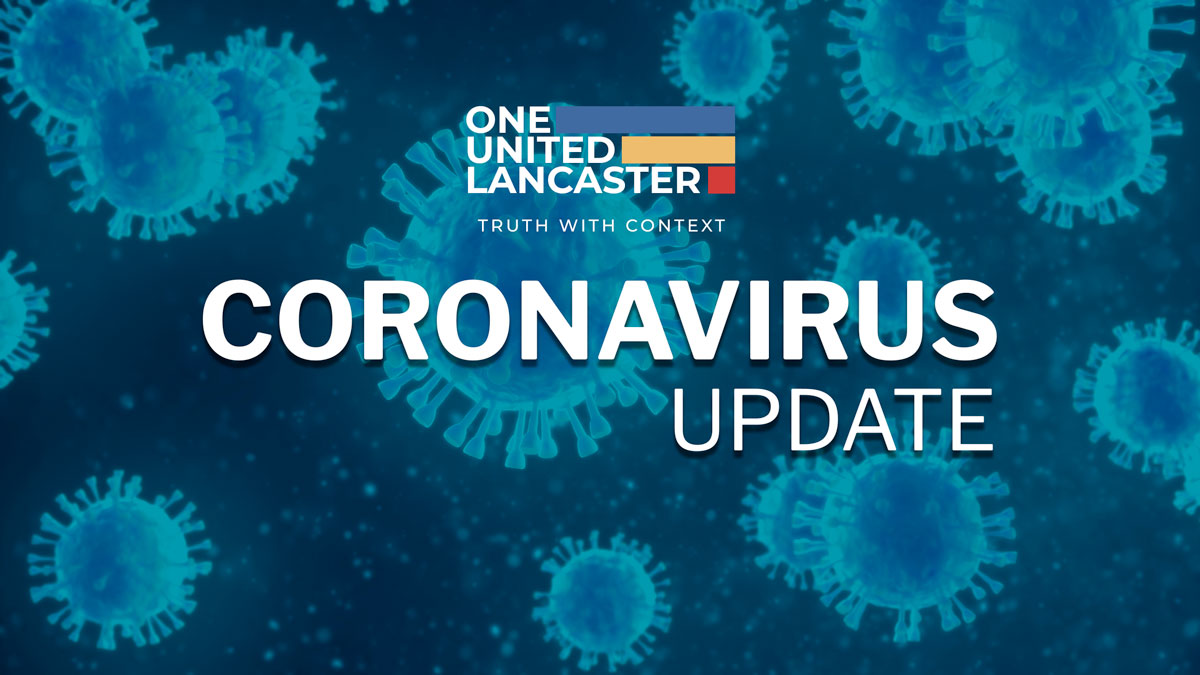 After reaching a low two weeks ago, Covid-19 cases are ticking back upward in Lancaster County, but hospitalizations dropped this week and the county remains firmly in "Low" community transmission level, according to the U.S. Centers for Disease Control & Prevention.
Related: Locally, pandemic is pretty much over for now
There were 136 new cases over the past seven days, up from 98 the week before and 89 the week before that, according to Pennsylvania's Covid-19 Early Warning Monitoring System Dashboard.
Hospitalizations for Covid-19 dropped by more than half, from a weekly average of 15.9 inpatients to just 6.4. As of Friday, there were seven Covid-19 inpatients here, of whom two were on ventilators in intensive care, according to state data.
Statewide, cases rose from 3,362 a week ago to 4,075 over the past seven days. That 21% jump, however, was accompanied by a 14% drop in Covid-19 hospitalizations, from a weekly average of 490.4 to 420.6.
Nationwide, cases have plummeted from more than 1 million new cases daily during the omicron surge in January to around 40,000 earlier this week. Health experts say the majority of new U.S. cases involve the BA.2 variant, but it's not clear to what extent it might spread.
The Biden administration has been pushing Congress for additional Covid-19 funding, saying it is essential to maintain preparedness. The Senate had negotiated a $10 billion deal, but it was blocked this week due to opposition from Republicans and conservative Democrats to rescinding Title 42, which allows the immediate expulsion of immigrants and refugees under an emergency pandemic health authorization.
The Senate is now adjourning for two weeks, and no action is expected until it reconvenes.