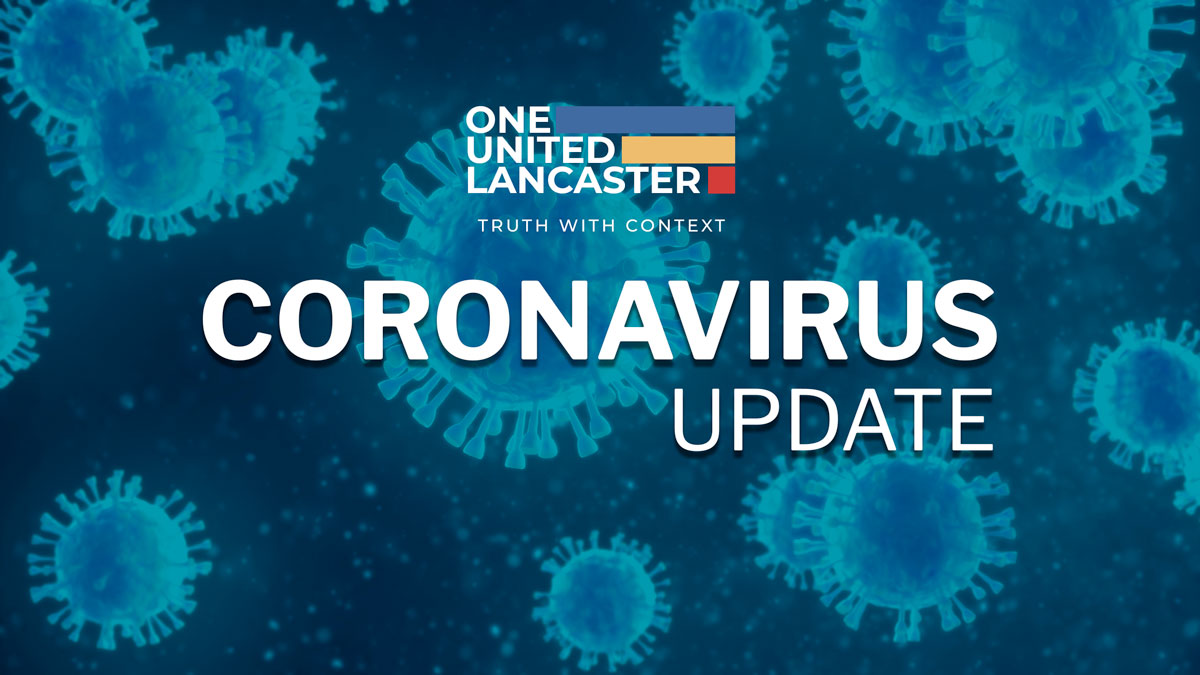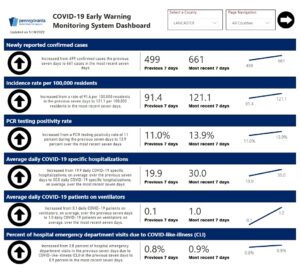 Covid-19 case rates and hospitalizations continue to rise in Lancaster County, according to state data.
As of Wednesday, there were 661 new cases over the previous seven days, up 32%, according to Pennsylvania's Covid-19 Early Warning Monitoring System Dashboard.
Hospital patients admitted for coronavirus infections increased from an average of 19.9 to 30, the dashboard said.
As of Friday, the number of inpatients in Lancaster County stood at 35, of whom six were in intensive care and two were on ventilators, according to state data. That's the most since February, according to a timeline compiled by local researcher Erica Runkle.
So far in May, there have been six deaths attributable to Covid-19, according to the state's dashboard.
Covid-19 are surging across the U.S. Public health analysts say more infections are going unreported, either because patients test at home or don't test at all.
The extent to which the increased pace of infections will result in more hospitalizations and deaths remains uncertain.
"Are we in a public health emergency?" Dr. Katelyn Jetelina asked this week on her blog, "Your Local Epidemiologist."
Her conclusion? "We are in a strange phase of the pandemic," she wrote, "caught somewhere between epidemic of emergency and endemic of manageable disease, determined by the push and pull of epidemiology, culture, politics, and psychology.
"We haven't clearly defined our end goal, so it's incredibly confusing to know what to think, who to listen to, or what to do."
As Jetelina notes, many public health officials are concerned that inaction in Washington, D.C., could have dangerous consequences.
The U.S. Covid-19 public health emergency declaration is set to expire on July 15. It's expected to be extended, but if it isn't, numerous provisions that make Covid-19 testing and treatment accessible and affordable, particularly for elderly and low-income patients, would expire.
Meanwhile, Congress has failed to act on billions in Covid-19 related appropriations that the Biden administration has been seeking since March. The money would fund distribution of next-generation Covid-19 vaccines and treatments, among other things.
"At some point, we're going to run out of the treatments we have," White House coronavirus response czar Ashish Jha said in a recent press briefing.
"And without additional resources, we will find ourselves in the fall or winter with people getting infected and no treatments available for them because we will have run out. ... We should be doing everything we can to make sure that that scenario does not come to be."
This week, the U.S. Covid-19 death total since the beginning of the pandemic officially passed the 1 million mark.