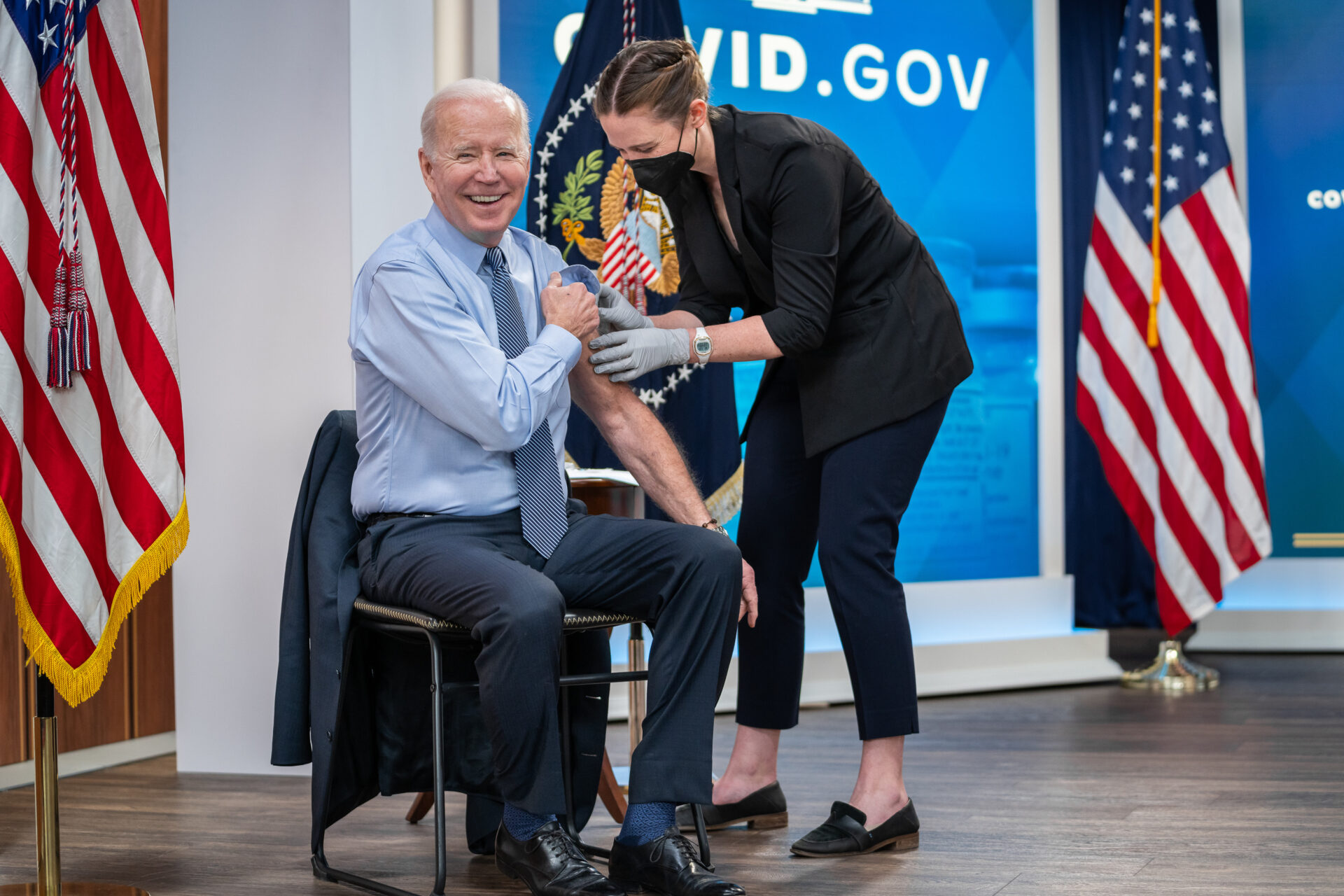 The Biden administration rolled out a new website Wednesday, Covid.gov, billed as a one-stop shop for coronavirus information and resources.
Meanwhile, President Biden urged Congress to pass billions of dollars in aid to prevent existing Covid vaccination, testing and disease surveillance programs from expiring.
"Congress, we need to secure additional supply now," the president said. "This isn't partisan. It's medicine."
The Covid.com website offers access to free at-home Covid-19 tests, vaccines, boosters and high-quality masks, referring visitors to available resources based on their location. It also offers current Covid-19 prevalence levels and risk assessments.
Biden said his administration has been effective in delivering vaccines and treatments and paving the way for the country to return to normal, but that it needs more funding.
Without Congressional action, he said, the U.S. is having to scale back distribution of monoclonal antibodies and other therapies as well as tests.
Referring to this week's authorization of follow-up booster shots for individuals over age 50 — Biden got his Wednesday — the president said, "We have enough supply to give booster shots to those newly eligible individuals. But if Congress fails to act, we won't have the supply we need this fall to ensure that shots are available, free, easily accessible for all Americans."
Senate leaders say they're working on negotiating additional funding. A previous $15.6 billion framework fell through because Republicans wanted the spending offset by cuts in unspent existing aid, a move Democrats opposed, reports the Associated Press.