(Editor's note: This article is part of One United Lancaster's coverage of the Housing Alliance of Pa.'s 2022 Homes Within Reach conference.)
Researchers are only beginning to understand the impact of the Emergency Rental Assistance Program, and the implications for program design going forward, Katharine Nelson told her audience at the Housing Alliance of Pennsylvania's Homes Within Reach conference.
Nelson is director of research at the Housing Initiative at Penn, a think tank at the University of Pennsylvania. She joined fellow panelists Stephanie Meyer, special advisor in the Pa. Department of Human Services, or DHS; and Tiffany Taulton, director of outreach at the Hazelwood Initiative, to discuss ERAP and its implications for housing policy going forward.
Nationwide, ERAP disbursed almost $50 billion to help families who suffered economic impacts from the coronavirus pandemic pay their rent and utility bills.
Housing advocates hoped it would be a lifeline for low-income, marginalized and vulnerable households, including racial and ethnic minorities. The Housing Initiative's preliminary research shows that it did indeed serve those demographics, Nelson said, and that ERAP recipients were far less likely than comparable non-recipients to be in arrears or be evicted.
While ERAP was intended as a temporary fix, researchers are curious to know if it might have led to long-term benefits, such as enhanced credit scores for recipients, better earnings or higher educational attainment. Studies now under way are expected to shed light on that, Nelson said.
Pennsylvania was one of four states that decentralized their ERAP administration, handing responsibility to county governments, Meyer said. (The others were Maryland, Ohio and Washington.)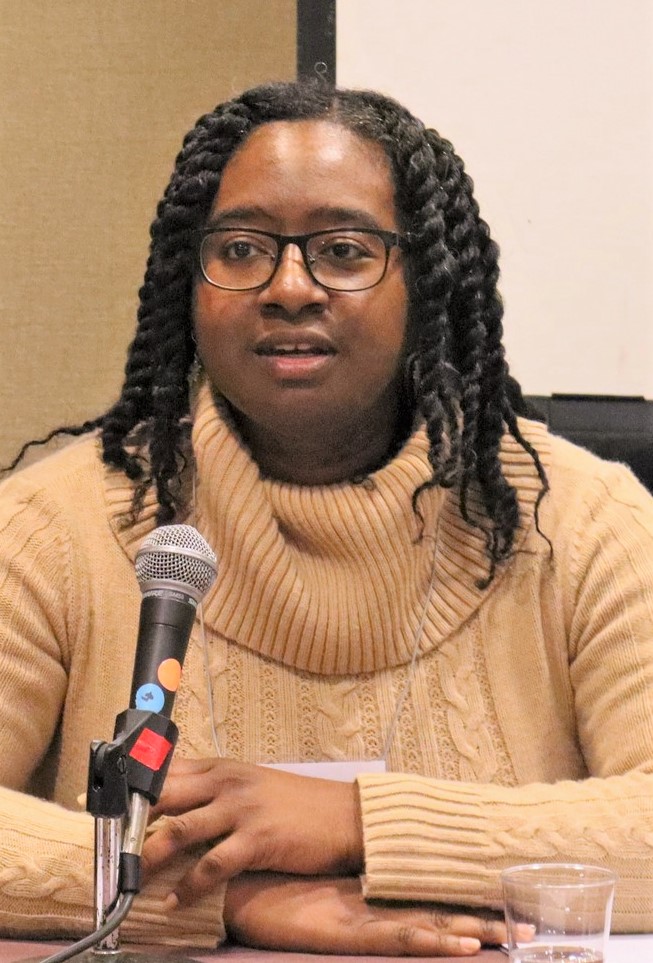 That was a good decision, said Taulton. Her nonprofit serves one of the poorest communities in Pittsburgh and she herself was out on the front lines helping families sign up for ERAP and submit their paperwork. Decentralizing ERAP, Taulton said, meant that organizations like hers had direct access to county officials with authority over program details, so they could collaborate and to get problems resolved and questions answered relatively quickly.
ERAP was relatively flexible compared to other federal benefit programs, and that made a huge difference, Taulton and Meyer said. For example, DHS could use enrollment in the Supplemental Nutrition Assistance Program as proof of elibility, cutting down on redundant paperwork.
Taulton said it was helpful that ERAP payments could go either to the landlord or the tenant. If the tenant was unreliable, the landlord could still get paid; if landlords refused to deal with Hazelwood Initiative in hopes of using the pandemic to evict tenants and bring in higher-paying households, the option of paying the tenant served as an effective bargaining chip.
She said she was amazed at how many landlords and tenants didn't have written leases or who conducted rent transactions in cash and didn't keep records.
In Lancaster County, more than a dozen nonprofits provided ERAP application assistance and intake services in partnership with the county redevelopment authority, which is running the program.
Before the pandemic, the nonprofits had worked together as the Eviction Prevention Network. With ERAP, the authority was able to build on the groundwork they laid, Executive Director Justin Eby said. He agreed with Taulton that counties benefited from Pennsylvania's decentralized approach to ERAP and were better able to serve their residents' needs.
Through this fall, the authority had approved nearly 4,900 applications and paid out more than $46 million in aid. It stopped accepting applications in July and is currently in the process of gradually winding down the program for existing clients.
Nonprofits were key to ERAP's success, the panelists agreed: For low-income and marginalized communities, programs like ERAP are complicated and intimidating. Nonprofits built trust, walked clients through the process, and mediated between landlords and tenants.
It was a steep learning curve, Taulton said. The upside is that counties now have a bench of knowledgeable well-trained staff; it's important to have sustainable funding so that isn't lost, she said.
What ERAP did not do, all three panelists agreed, was change the fundamentals of America's affordable housing crisis. The pandemic showed the general public "how frail housing stability is," Meyer said.
Housing advocates hope the result will be a new focus on affordable housing and the bolstering of eviction prevention efforts.