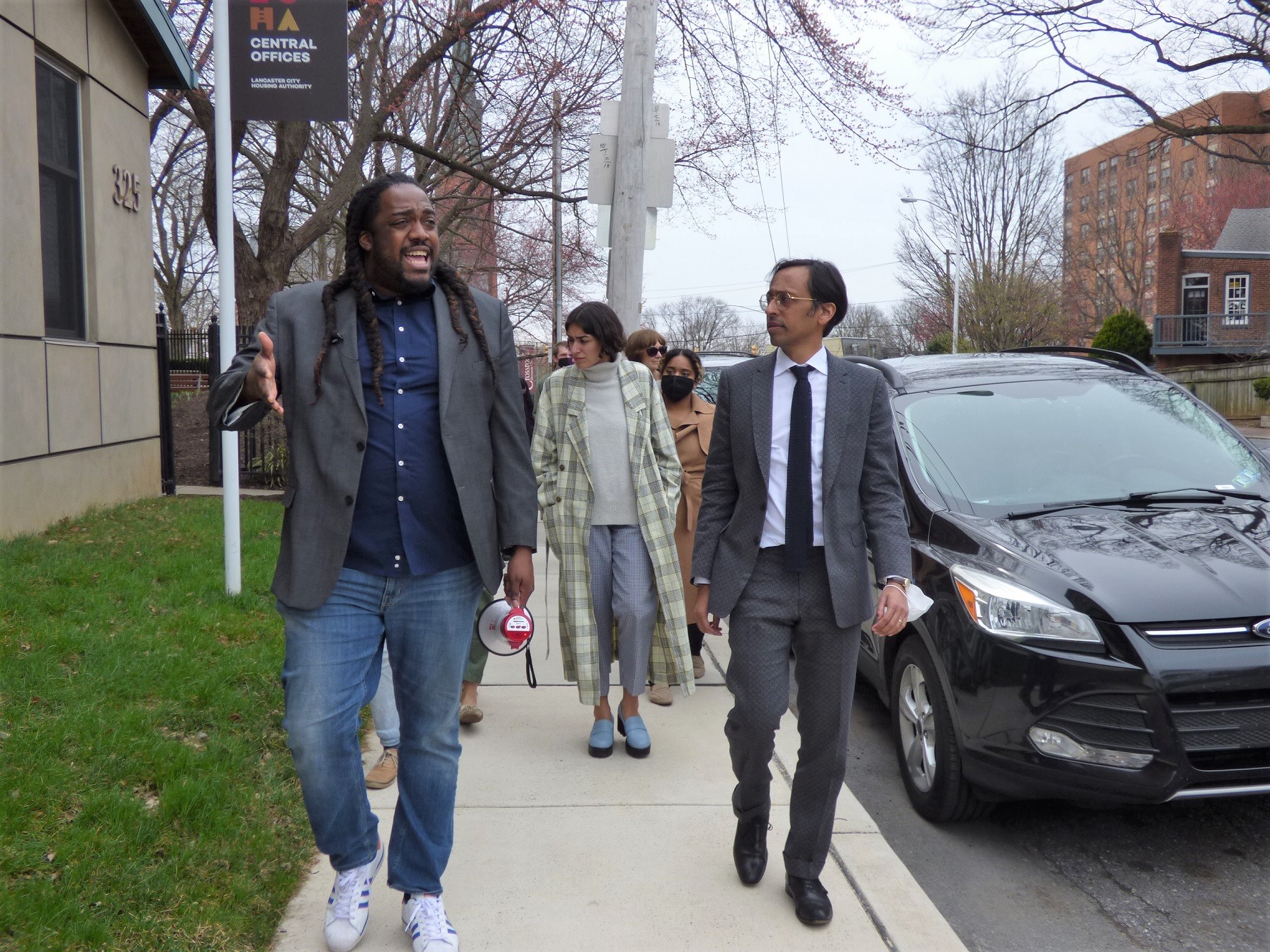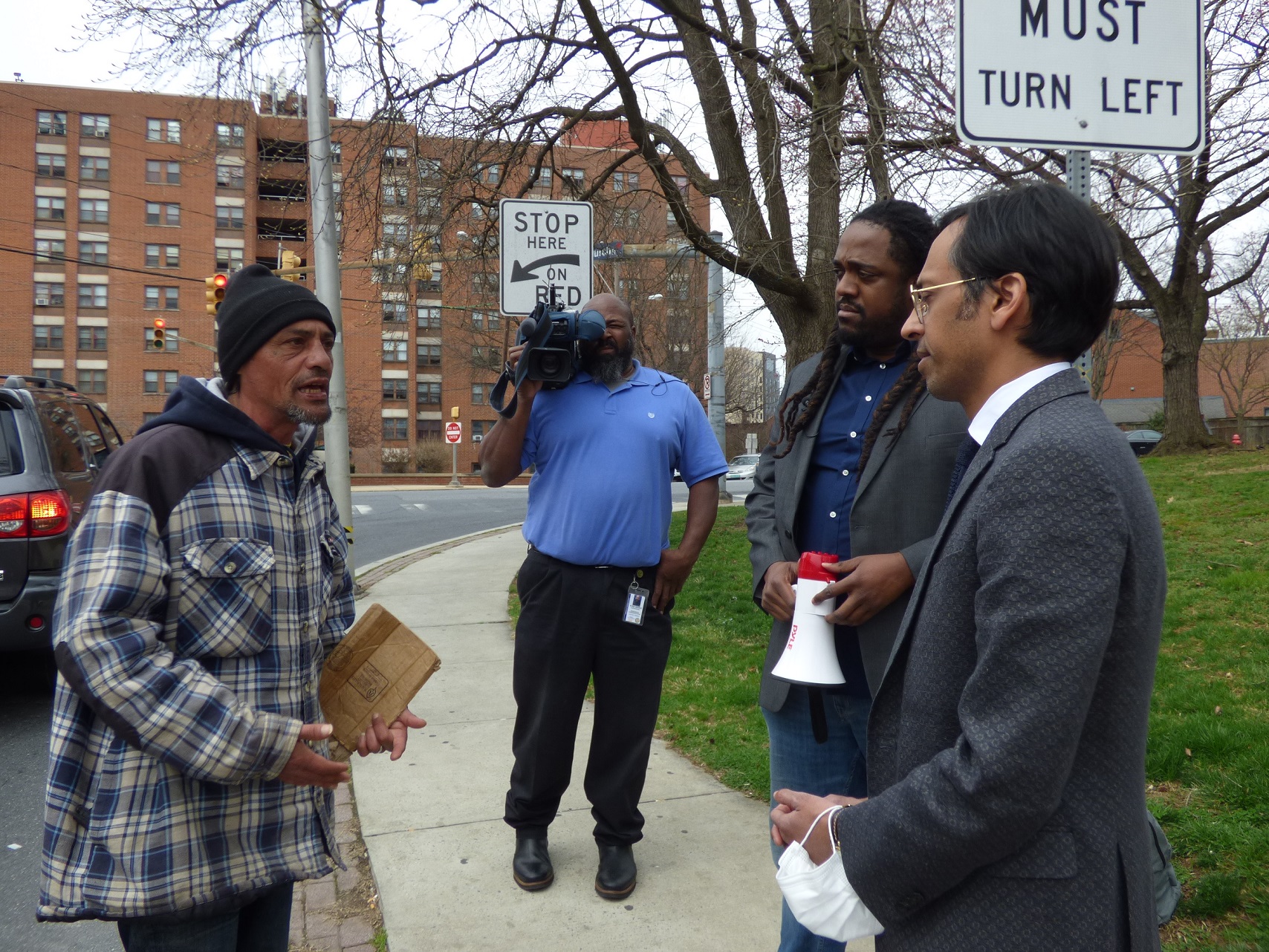 Near the intersection with Church Street, Saval and Smith-Wade-El paused to speak with Juan Gonzalez, who was panhandling for money from passing motorists.
Gonzalez said he lost his job as a cook early in the pandemic. He has been doing his best to access the Emergency Rental Assistance Program, he said, but between trying to a landlord that will work with the program and supporting his wife, who is dealing with depression, it has been a struggle, he said.
"I've got to get out of this rut, so I don't have to stand here," he said, adding he is hoping to start a job hanging drywall in a few days.
"That's too much to put on one person. ... Someone ought to be able to help you," Saval said. He would like to see state-funded case managers to help with housing searches and the like, he said.
The tour proceeded east past Old Town and then south again, past the Spanish American Civic Association's WLCH-FM offices and Tec Centro, its bilingual job training center.
Afterward, Saval said he was impressed by the neighborhood's housing stock, its diversity and "staying power."
It's eminently worth preserving, he said, adding that his proposed legislation is "a preservation bill" in many respects, aiming not only to repair houses but ensure people living in them can remain in the community where they grew up.