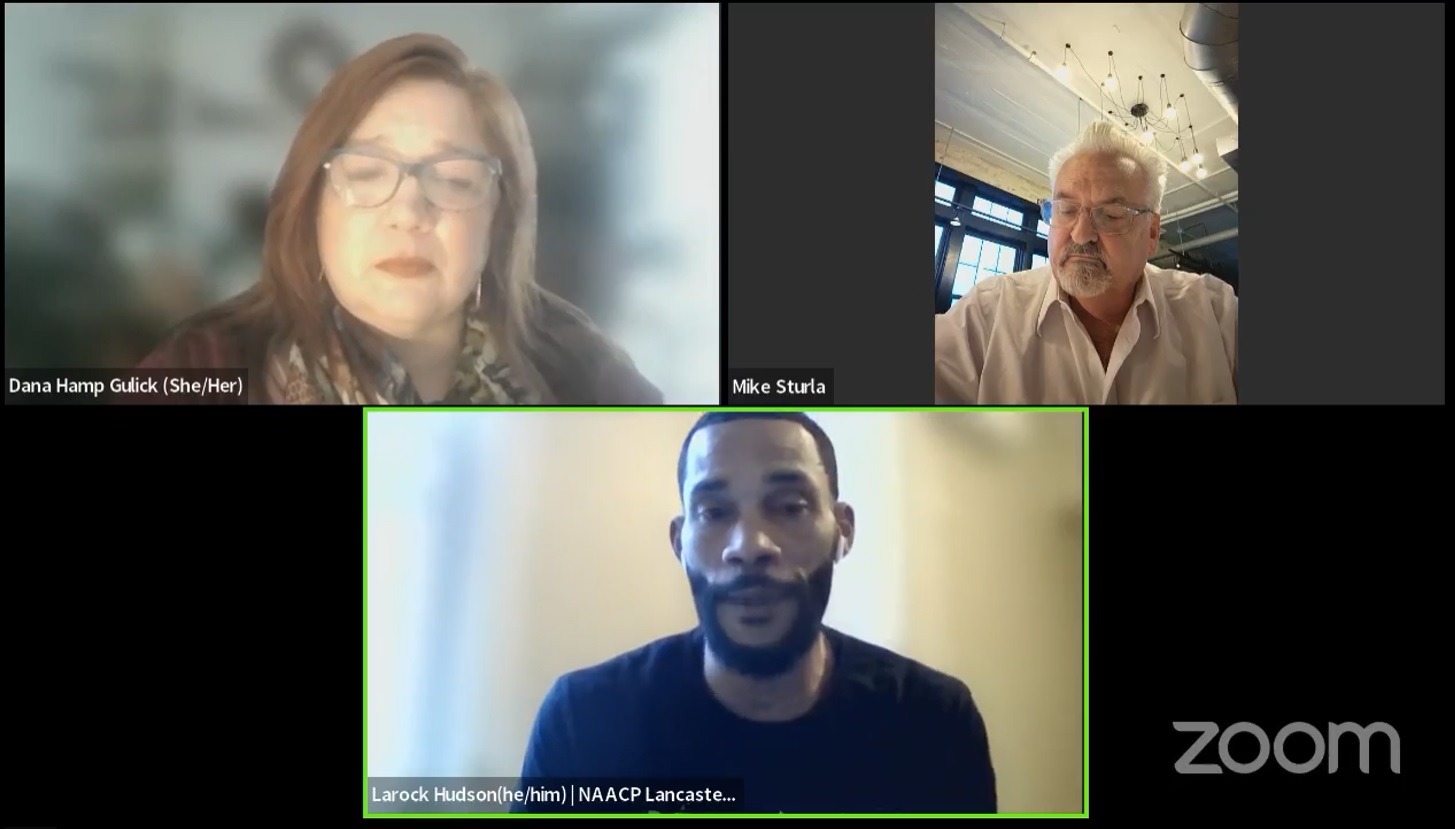 "You don't just change things up for the sake of changing things up," state Rep. Mike Sturla said Thursday during his opening comments in an online candidate forum hosted by the NAACP Lancaster branch.
Sturla is being challenged by Dana Hamp Gulick in the Democratic primary for Pennsylvania's 96th House District. Sturla has served as a representative since 1991, making him the longest-tenured Democrat from Lancaster County to serve in the state legislature.
"I have worked to change the world, and in some cases have actually changed the world," Sturla said. "You can't find a year where I haven't done major things to help the 96th."
Hamp Gulick said she would bring fresh and visionary leadership to bear on longstanding issues affecting working families including the minimum wage, childcare, health care and affordable housing — issues exacerbated by the pandemic.
As a survivor of domestic violence, she said she understands "the scope of the crisis we are facing."
"I know what families in crisis are going through," she said. "Through the support of my community, my union and public benefit programs, I was able to get back on my feet and thrive again."
Redistricting has changed the composition of the 96th District since the last election cycle. It now covers northern Lancaster City, East Petersburg and a portion of Manheim Township.
Sturla said the change gives him an opportunity to address issues in these newly added areas that have not been solved, such as improving infrastructure and addressing traffic flow on major roads.
Hamp Gulick ran twice against Republican state Rep. Dave Hickernell in the 97th District, which included Manheim Township. Her resulting experience, familiarity with the area and name recognition among voters gives her the ability to compete and win in the general election, she said.
"I have not been a legislator, but I have worked in this community to make sure that people get the resources they need and I will continue to do that," Hamp Gulick said.
During the forum, the candidates discussed how to include young voters in political activity, affordable housing and increasing funding for School District of Lancaster and Manheim Township school districts.
NAACP Political Action Chair Larock Hudson moderated the evening, asking each candidate questions submitted by constituents.
NAACP Lancaster is making plans for a second candidate night. The details are pending.