Advocates repeatedly invoked Thaddeus Stevens' name on Thursday as they called for boosting Pennsylvania's education funding and increasing the share going to the state's neediest districts.
Their audience: The state's Basic Education Funding Commission.
The commission, a bipartisan group of state legislators along with three members of Gov. Josh Shapiro's administration, is charged with reviewing Pennsylvania's funding system for public education in light of the Commonweath Court ruling early this year that found it to be unconstitutionally inequitable. The School District of Lancaster was one of the plaintiffs in the case.
Stevens, the 19th-century statesman who made his home in Lancaster for decades, believed that "the blessing of education should be for all children, including the poorest," said Brenda Morales, a retired School District of Lancaster teacher of English as a Second Language and a member of the faith-based social justice group Power Interfaith.
"I ask that the members of the commission ensure that these ideals continue," she said.
For more information
Videos of the Basic Education Funding Commission's hearings are here, along with PDFs of witnesses' prepared testimony. Public comments to the commission can be submitted through this contact form.
How much is adequate?
The hearing, held at Lincoln Middle School in Lancaster, was the fourth in a statewide series of 10. Over the course of a little more than three hours, commission members heard from SDL Principal Keith Miles and Assistant Principal Matt Przywara, leaders of several policy research organizations and two representatives of Power Interfaith, Morales and the Rev. Gregory Edwards of Allentown.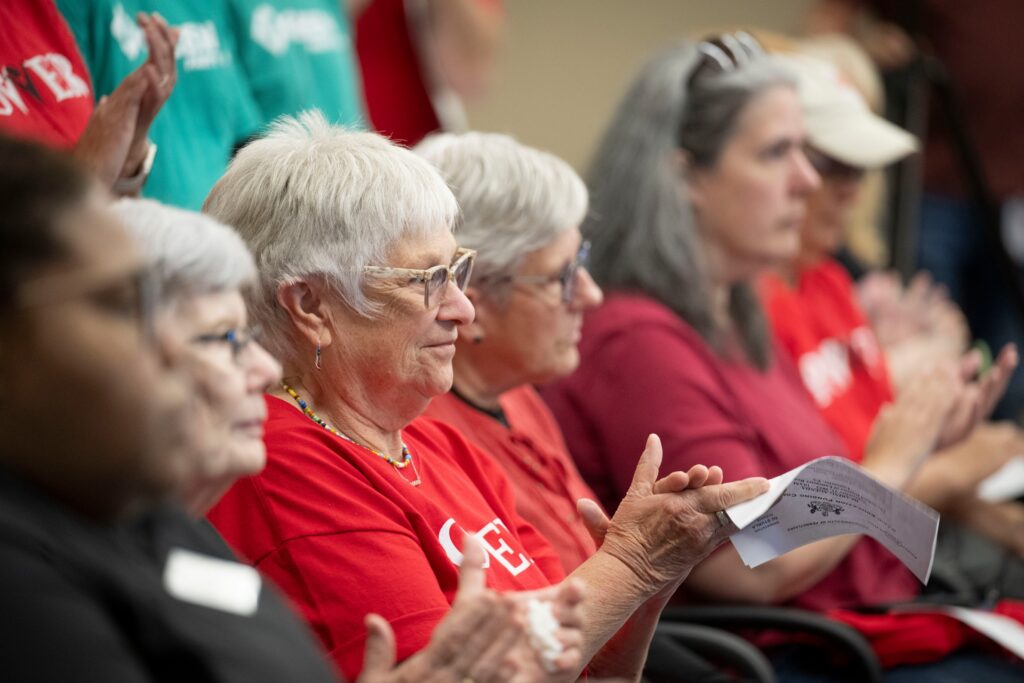 The witnesses maintained that public schools need more state funding overall, not just a reallocation of existing dollars. They urged the commission to embrace a model created by Penn State University professor Matt Kelly, one of the plaintiffs' expert witnesses in the lawsuit.
Kelly testified at the commission's first hearing in Allentown. He said his model indicates that 412 of Pennsylvania's 500 school districts have inadequate funding, and that bringing them up to par would require the state to spend $6.2 billion a year.
Currently, the state share of education funding is about $15.5 billion, or a little under half of total funding of more than $33 billion, according to data compiled by the Commonwealth Foundation, a conservative advocacy group.
On Thursday, the commission's Republican members pressed witnesses on whether that big a boost is really needed. State Sen. Greg Rothman, whose district encompasses Cumberland, Dauphin and Perry counties, noted that Pennsylvania's total education spending ranks in the top 10 among U.S. states.
SDL spends more than $25,000 per student, he said, citing state figures, yet Kelly's funding model suggests it has a per-student "adequacy shortfall" of $4,664.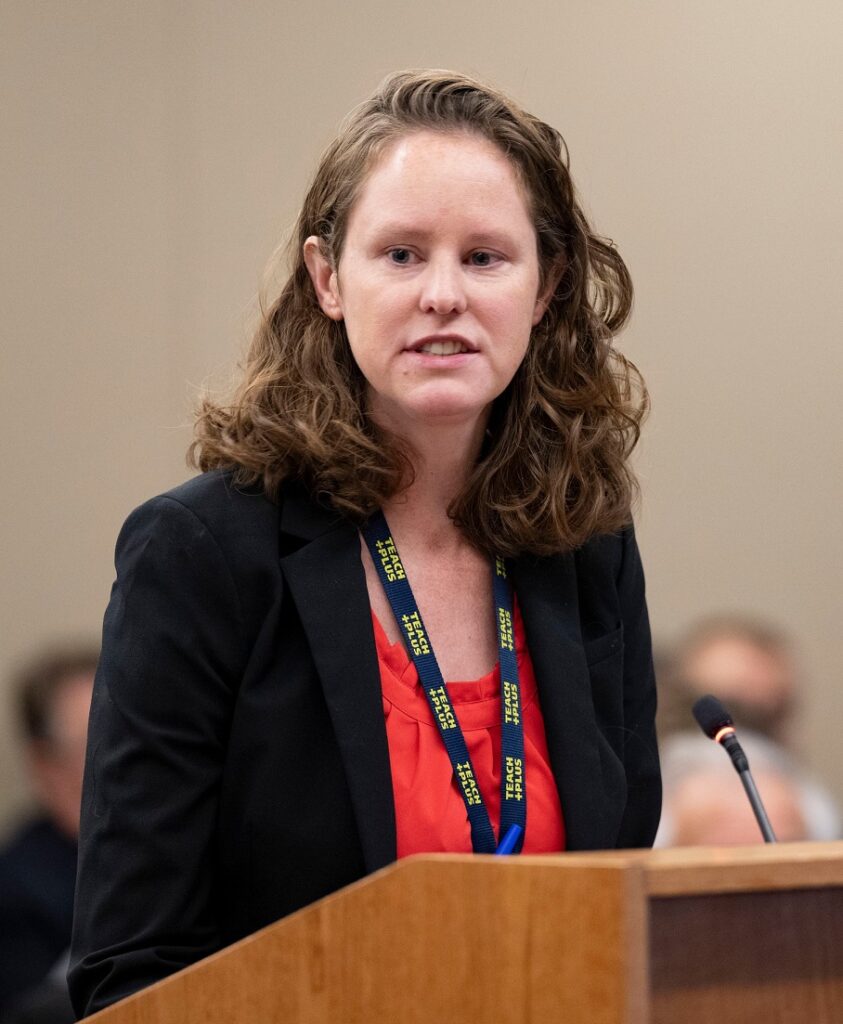 "Are you saying that $25,000 per student is not adequate?" Rothman asked. He contrasted SDL with Manheim Township School District, a suburban district that has made national best-school rankings. It spends a little under $18,000 per student, which despite its outcomes and reputation is less than it should, according to Kelly.
Kelly's model is based on the state's own data and goals, said Laura Boyce of Teach Plus. There will always be outliers — districts that outperform relative to their funding — but the Commonwealth Court case established that "money matters in education," she said.
"The way we spend it, not how much," Rothman said.
"I would say both," Boyce replied.
Adequate Funding: Mark Kelly's model
Penn State professor Mark Kelly says Pennsylvania's schools are underfunded by $6.2 billion. Here's how he arrived at that estimate.
First, he identified the school districts that met the state's standard for graduation rates and standardized test results. He then calculated how much they spent for a typical student with no special needs.
Using that as a base cost, he then adjusted it for each district based on their demographics and the state's fundinf formulas, which provide extra money to districts to account for special needs students, English language learners and students from lower-income families.
"Put differently," he said in his prepared testimony to the Basic Education Funding Commission, "I identified what the typical successful Pennsylvania school district is spending relative to its needs, and then applied that target spending across each of the Commonwealths school districts.
"Those districts spending less than their targets are those identified as having adequacy shortfalls."
His estimate does not account for pre-kindergarten for or for districts' facilities maintenance or replacement needs. Moreover, he said, as the state further raises its education improvement goals, the funding needed to achieve them can be expected to increase as well.
High funding, low equity
State Sen. Kristen Phillips-Hill, R-York, who chairs the commission along with state Rep. Mike Sturla, D-Lancaster, highlighted a statement David Lapp of Research for Action made in his testimony: "Pennsylvania ranks on the higher side of overall school funding but ranks near the bottom in terms of school funding equity." The first part of that statement contrasts with much of what the commission has heard, she said.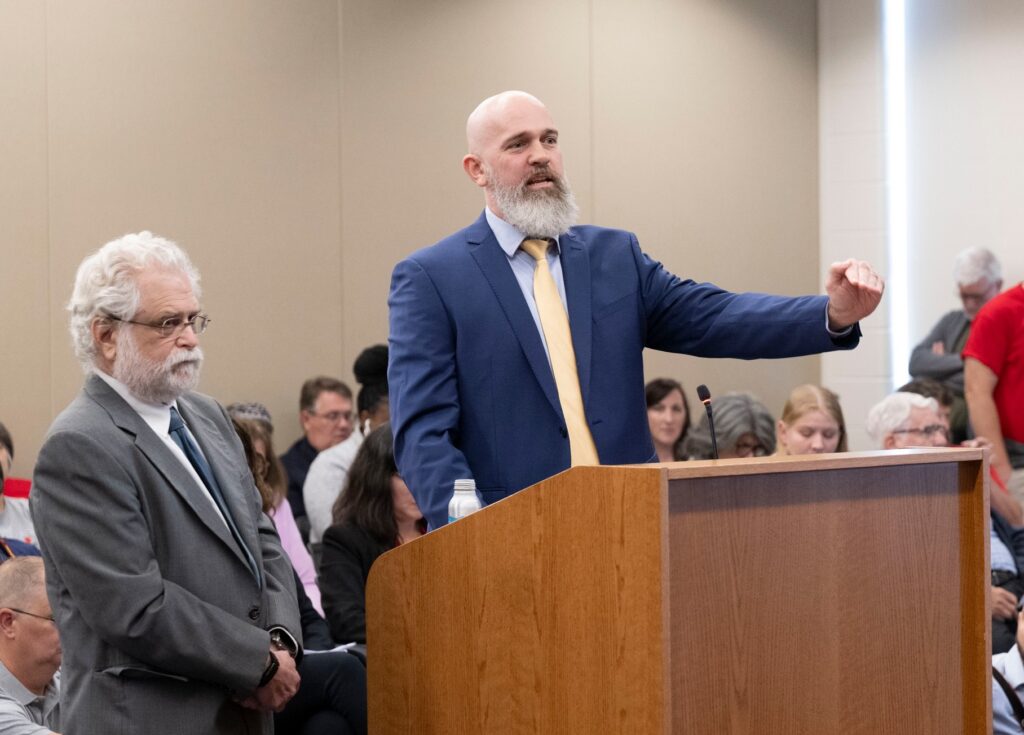 She pressed Lapp and Marc Stier, of the Pennsylvania Policy Center, for the specific changes they would advise making to the state's education funding formula.
Both men endorsed Kelly's model, and the importance of prioritizing districts with the greatest needs.
"Keep your eyes on the prize, which is adequacy," Stier said.
Earlier, responding to Rothman, Lapp said that in state-by-state comparisons, high spending by wealthy districts "masks" shortfalls in poorer ones. It would be challenging to claw money back from the former, but that shouldn't stop the state from giving the latter what they need, he said.
Boyce said educational outcomes improved when Gov. Ed Rendell's administration increased spending, with districts that received the most money notching the largest test score gains. However, subsequent cuts by Gov. Tom Corbett's adminstration during the Great Recession reversed those gains.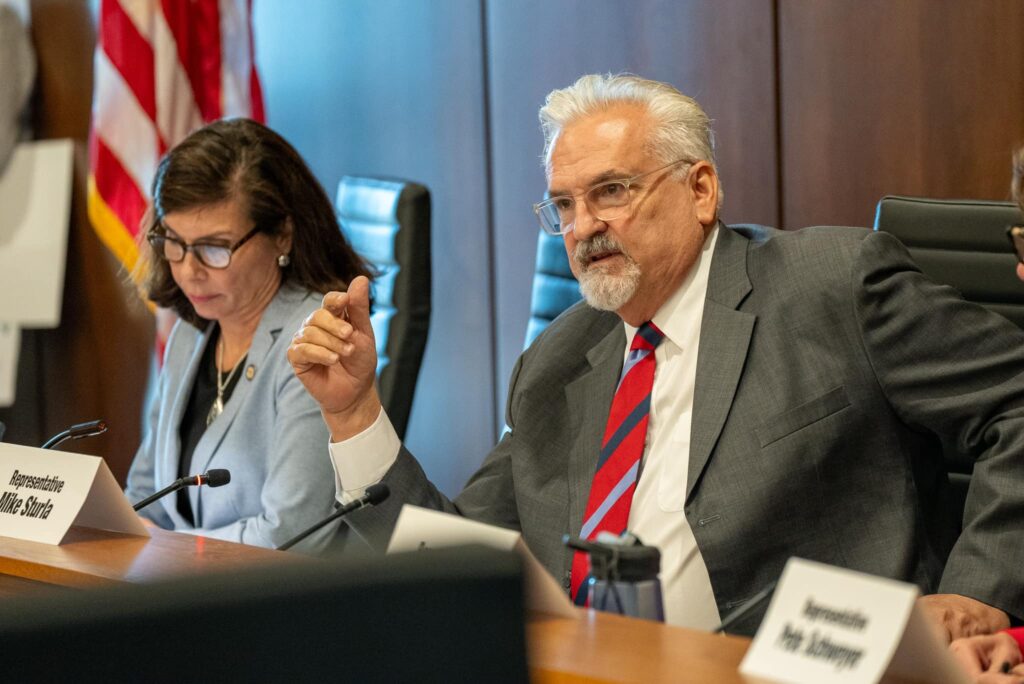 Those cuts were egregiously inequitable, Sturla said. Every district received a flat 10% cut: Poor districts that relied on state money were devastated, while wealthy districts that were mostly self-funded were largely unscathed.
Sen. Vincent Hughes, D-Philadelphia, asked if the commission should consider school infrastructure, including issues such as lead and asbestos abatement. By all means, Boyce said, but only if the state is prepared to provide districts the resources they need to mitigate the problems.
SDL's predicament
For their part, Miles and Przywara testified about the educational challenges and financial constraints that SDL faces.
In a typical SDL classroom, Miles said, four students don't speak English, four qualify for special education and one is homeless. About 90% of its students come from economically disadvantaged households.
Miles said SDL had to call early dismissals at three schools during the recent heat wave due to lack of air conditioning and adequate ventilation.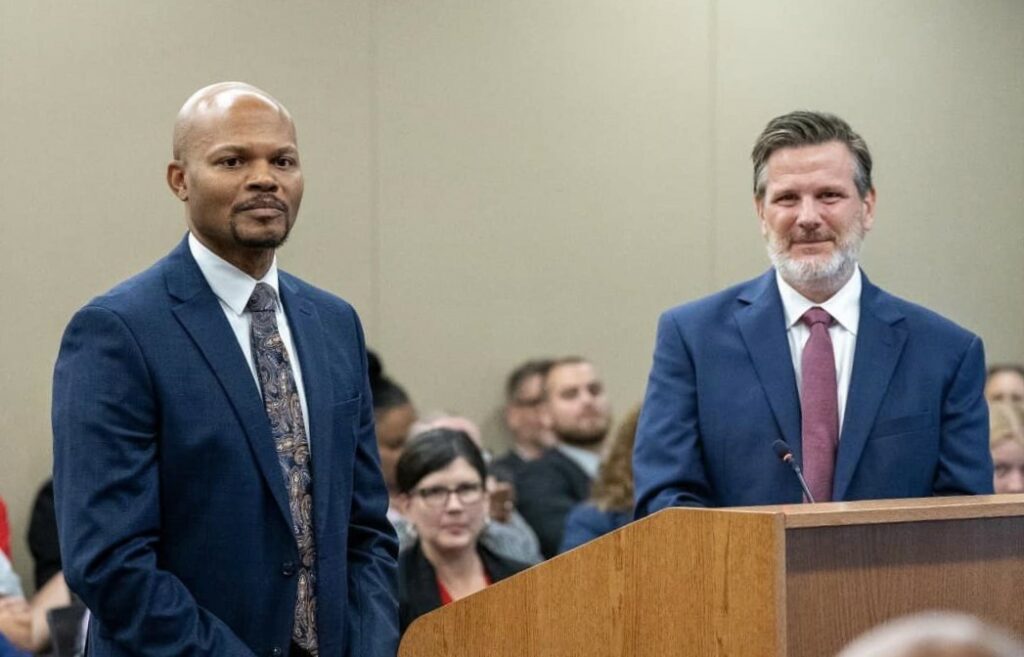 The district's tax base is essentially static, Przywara said, whereas continue to rise. About 30% of properties are tax-exempt. All these factors result in a disproportionately high tax burden, falling on a city with a 19.1% poverty rate, that yields far too little revenue.
Morales, the retired ESL teacher emphasized just how varied ESL learners can be. Some had little or no former education in their home countries, some escaped war or years in refugee camps and are suffering lingering trauma. It's extremely difficult to meet their needs when they're all grouped in a single large class, she said.
The commission's next hearing is Thursday, Sept. 28, in Hanover.