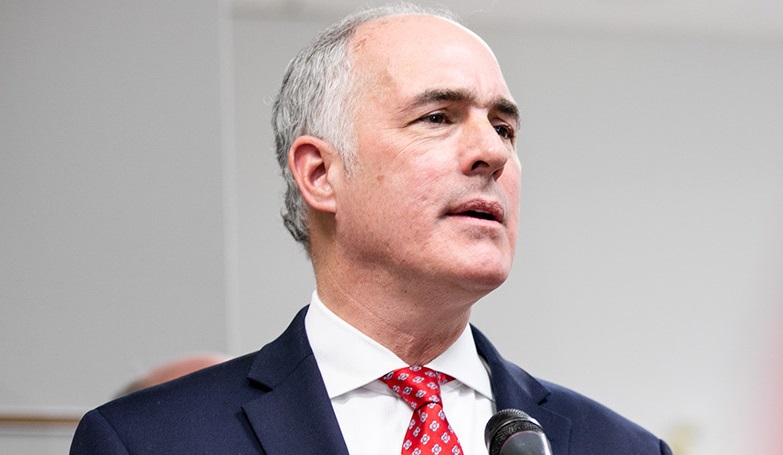 U.S. Sen. Bob Casey on Tuesday announced his support for protecting access to abortion in federal law.
In a statement, the Pennsylvania Democrat said he would vote to advance debate on the Women's Health Protection Act and would support the bill if there is a vote on final passage.
Casey is a Catholic, and previously had been one of two Democratic Senators, along with West Virginia Senator Joe Manchin, who withheld their support from the legislation.
Last week, a draft opinion by U.S. Supreme Court Justice Samuel Alito was leaked, indicating the court's conservative majority has voted to overturn Roe v. Wade. Casey said that revelation, along with recent comments by Republicans about a potential nationwide abortion ban, spurred him to change course.
"In the nearly three months since the Senate last voted on the Women's Health Protection Act, the circumstances around the entire debate on abortion have changed," Casey said.
"In light of the leaked Supreme Court decision draft overturning Roe v. Wade, and subsequent reports that Republicans in the U.S. House and Senate will introduce legislation to enact a nationwide six-week ban, the real question of the moment is: do you support a categorical ban on abortion? During my time in public office, I have never voted for — nor do I support — such a ban."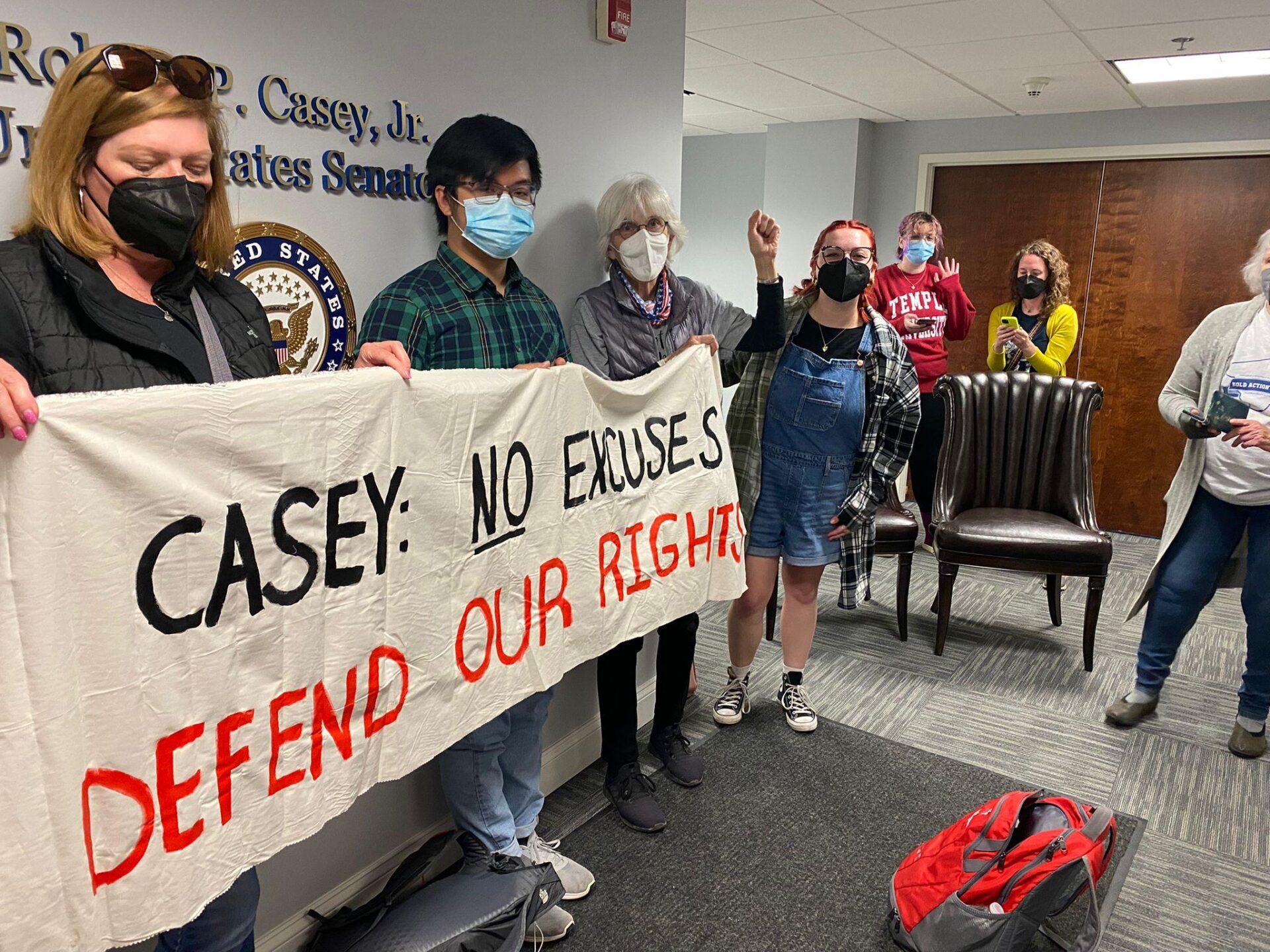 Local activists had called out Casey at demonstrations last week and urged him to support abortion access. On Tuesday, progressive group Lancaster Stands Up had just begun a sit-in at Casey's Harrisburg office when Casey released his announcement.
"Thank you, Sen. Casey, for listening to us and making the choice to fight for us," Lancaster Stands Up organizer Suzy Wurtz said in a statement.
Senate Democratic leaders are planning a vote Wednesday on the Women's Health Protection Act. It would create a statutory right to abortion access without the kinds of limitations or restrictions imposed by anti-abortion legislation, including "specified tests services, or procedures," medically unnecessary visits to a provider, or facility requirements that aren't imposed on sites providing "medically comparable procedures."
It is not expected to advance, as the opposition of Senate Republicans and Manchin means Democrats do not have the votes needed to overcome a filibuster.