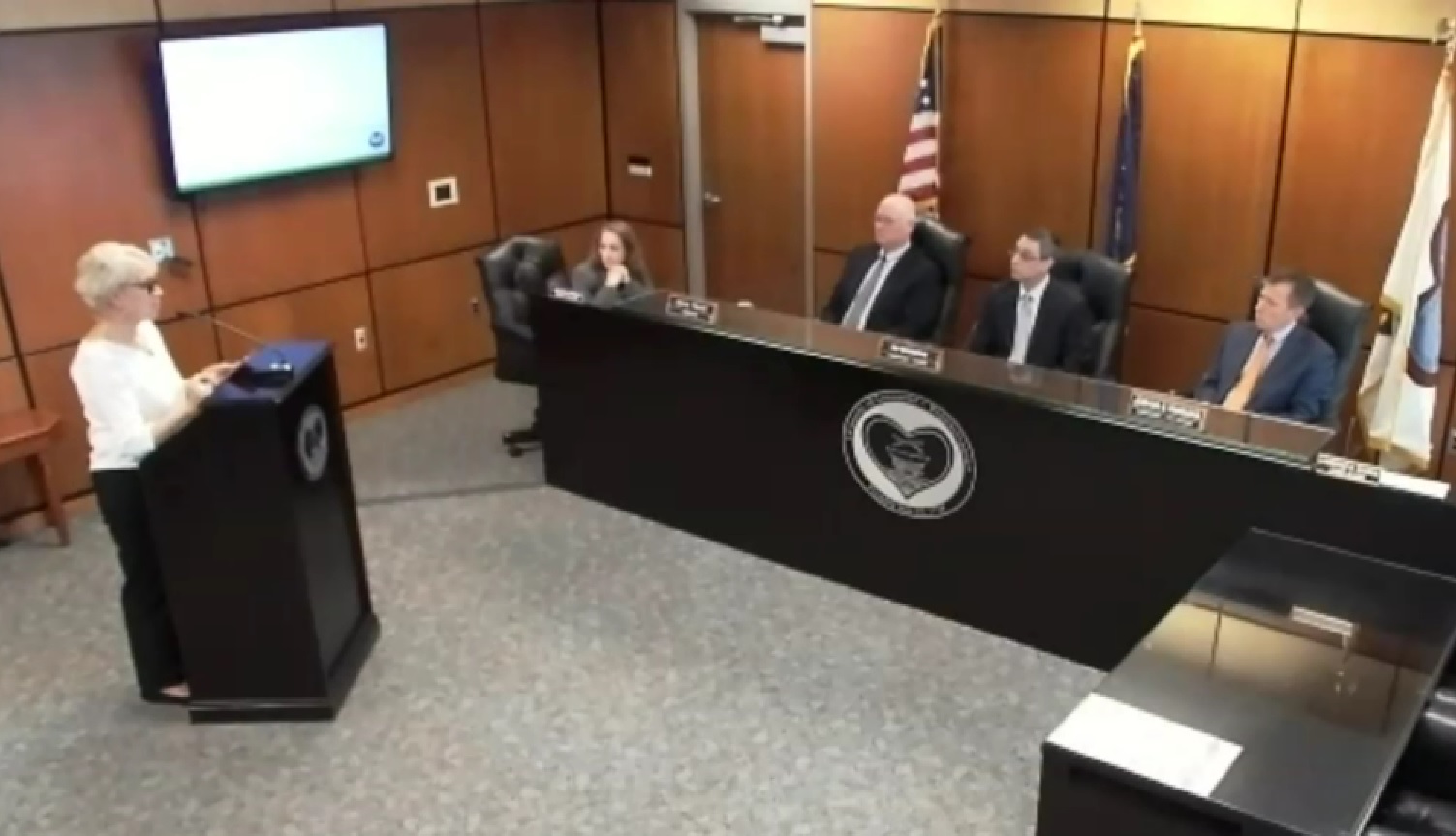 The American Civil Liberties Union and Lancaster County's commissioners had their day in court Thursday regarding the removal of the county's sole drop box for mail-in ballots.
The hearing dealt with the lawsuit the ACLU of Pennsylvania filed this week regarding the commissioners' April 13 decision to remove the drop box from the lobby of the Lancaster County Government Center. Attorney Dwight Yoder, arguing for the ACLU, said the decision constituted an official action, and therefore violated the Sunshine Act, which requires prior public notification in an agenda when official business is transacted.
At the time, Commissioner Ray D'Agostino described his and Commissioner Josh Parsons' choice as a "consensus decision" — one that fellow Commissioner John Trescot made clear he disagreed with. D'Agostino and Parsons are Republicans, Trescot is a Democrat.
Melissa Melewsky, who is in-house counsel for the Pennsylvania News Media Association, said she was excited to see the ACLU bring the challenge.
"There appears to be a legitimate issue under the law and hopefully the court resolves it in favor of public access," Melewsky said.
On Thursday, reports WGAL, Parsons said the decision was administrative, "like setting hours for this building," and that it would be difficult to operate county government if all such decisions had to be posted on an agenda and handled formally.
Drop boxes are not referenced in Pennsylvania's election law, a point the county used to bolster its case that the matter was administrative, LNP reports.
The ACLU is representing two plaintiffs who said the drop box was important to them and they would have voiced opinions to the county if they had known its removal was being contemplated.
Judge Leonard Brown suggested the Board of Elections could include the matter on its agenda for its Monday meeting and vote then, WGAL said.
Brown is expected to rule Friday.