Update, Jan. 25: At their Wednesday meeting, the Lancaster County commissioners unanimously approved providing $125,060 from opioid settlement funding for the County Prison's Medication Assisted Treatment program.
Previously reported:
The Lancaster County commissioners are scheduled to vote Wednesday on allocating $125,060 for the County Prison's Medication Assisted Treatment (MAT) program for opioid addiction.
The money would allow PrimeCare Medical, the prison's healthcare vendor, to expand a pilot MAT program launched there in September. It has served 60 inmates since then, Deputy Warden Joe Shiffer told the commissioners.
Participants receive supervised injections of buprenorphine, a medication that reduces opioid withdrawal symptoms without producing a high. Buprenorphine works in the same way as methadone, and is considered to be comparably effective.
The numbers support the case for expanding the pilot program, said PrimeCare's president, Brant Bavington: The prison admits roughly 300 individuals a month, and 30% to 45% of them — some 90 to 135 individuals or so — have a substance use disorder, making them potential candidates for MAT.
The proposed prison funding would be the first allocation from the county's share of the nationwide opioid settlement. County government received $644,846 last fall, the first installment of roughly $16 million expected over the next 18 years.
The $125,060 would support two additional PrimeCare staff members for 2023, a full-time certified drug and alcohol counselor and a part-time certified registered nurse practitioner.
An evolving approach
MAT programs have become more prevalent over the past few years, with jurisdictions increasingly implementing it as a mandatory treatment protocol for opioid use disorder. It has been shown to improve patient survival, health and adherence to treatment, according to the federal Substance Abuse & Mental Health Services Administration.
The field is in a state of flux, however, as providers experiment with their approaches — a "wild West," PrimeCare Chief Operating Officer Todd Haskins said. As more states prison systems make MAT a requirement, Haskins said he expects a consensus on best practices to emerge.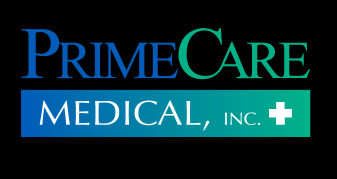 PrimeCare operates MAT programs in other Pennsylvania counties, with the oldest dating back three years. Participation typically averages 100 to 110 individuals a month, Haskins said.
In response to an inquiry from Commissioner John Trescot about program outcomes, he said PrimeCare's data is pending on whether MAT reduces overdose deaths. Its existing data does show that MAT participants have lower rates of recidivism and improved mental health, he said, including less suicidal ideation and self-harm.
Warden Cheryl Steberger said the pilot program has already yielded positive outcomes and she fully supports expanding it.
"The results of this are going to be wonderful," she said.
The county is applying for a state grant in connection with the MAT program. That money would become available in July; if the county secures it, that will play into future discussions about the level of funding needed from the opioid settlement, Commissioner Josh Parsons said.
Community partnership
Bavington said Lancaster County is well positioned to implement MAT successfully. It depends on consistently making seamless "warm hand-offs" between the prison and outside treatment providers so that care isn't interrupted. Lancaster has an exceptionally strong network of nonprofit advocates and community support organizations — the majority of which collaborate through the Lancaster County Reentry Coalition — to make that happen, he said.
Carrie Kurtz, the coalition's executive director, concurred. MAT works best, she said, when it's part of a consistent "whole person approach," combining medication, treatment and attention to clients' other health and support needs.
She said the coalition is committed to partnering with the prison to help re-entrants "continue their path of recovery."
The MAT funding is in line with the recommendations of the work group that the county convened last year to decide how to use the opioid settlement.
The work group's other recommendations include funding a Children & Youth caseworker who specializes in neonatal abstinence syndrome, expanding an in-school diagnostic and referral program and funding the county's Drug Task Force and offender diversion program. Allocations for those initiatives remain pending.
(Editor's note: This article previously overstated the figure for current MAT program participants. That has been replaced with Deputy Warden Joe Shiffer's figure for total participants to date.)