The County Prison staff is doing what it can to cope with summer heat, Warden Cheryl Steberger told the Prison Board at its monthly meeting Thursday.
"Staff are continually monitoring those in the prison to ensure the health and safety of the inmates and staff," Steberger said.
The County Prison is old and most of it isn't air conditioned. Steberger said large industrial fans are operating in key areas and the prison plans to buy more.
Other solutions include allowing inmates adequate time out of their cells. They are served iced drinks and each inmate can obtain a free pair of shorts at the commissary.
Steberger said she is "confident" there will be air conditioning at the new facility being planned in Lancaster Township.
Lancaster County experienced heat waves at the start and end of July, with high temperatures exceeding 90 degrees for several days in a row. In mid-July, temperatures in the prison's housing units were around 85 degrees, LNP reported.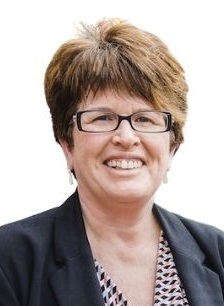 Later in the meeting, Steberger indicated the third quarter of the year will bring more information on the selection of a design team for the County Prison's replacement.
"This schedule is fluid and will continue to be tailored to the benefit of Lancaster County," she said.
The county is reviewing proposals from three teams that made presentations in May: Dewberry, STV Architects and TranSystems. At the time, officials had said they hoped to make a choice in June or July.
Meanwhile, Steberger said staff took a trip to Nebraska to look at a new prison and get ideas.
"I'm glad that you're going out to visit," county Commissioner Ray D'Agostino said. "I look forward to hearing your report."
"Making these types of visits will generate ideas that will be applicable to the new facility," Commissioner John Trescot said.
Members of local advocacy groups attending Thursday's meeting asked for more transparency as the design process continues.
The Rev. Jason Perkowski, a member of Power Interfaith, said there seems to be a "gap in information." He asked the board to post more data on their design ideas and process on the project website.
More public meetings on the project are coming, Trescot said.
"I know it's been a little slow over the summer," he said, explaining that planners want to secure architectural and engineering services before moving forward.
Jonathan Fox of the group Have A Heart complained, as he has in previous meetings, about the board's practice of not allowing the public to directly question representatives of PrimeCare, the prison's healthcare vendor. D'Agostino confirmed that policy: Questions about PrimeCare must be posed to the board or prison staff.
Kent Koehler of Have a Heart made a plea to the board to buy and deploy scanners at the County Prison to reduce the need for strip searches.
The prison aims to be humane and secure, he noted, but said there are "numerous ways" those two values are in coflict, suggesting that scanners have broad potential to help.
"Scanners offer us a chance to radically reduce the inhumanity of strip searches," he said. "We need to watch for how new technology will help us bring those two values into balance."