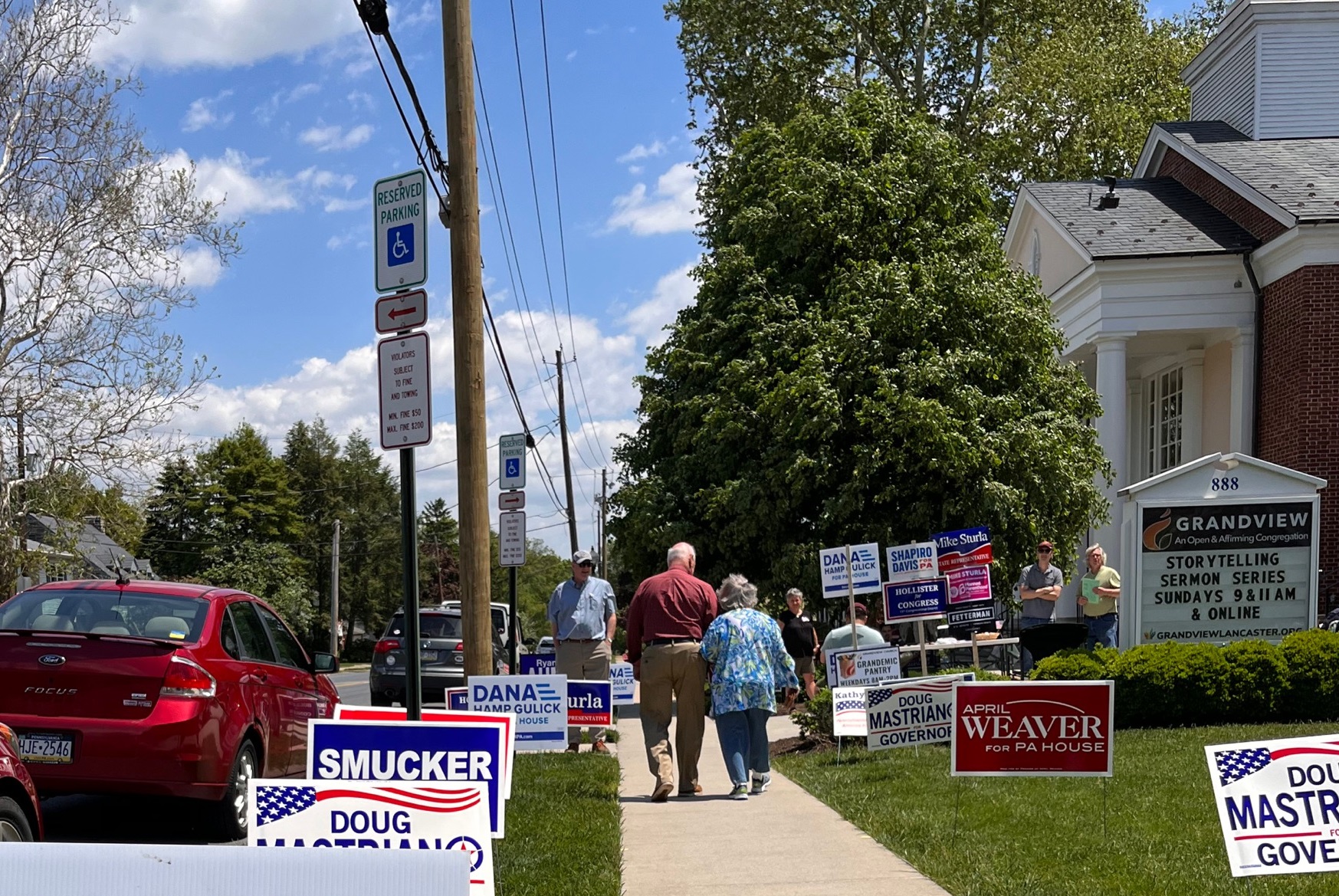 With clear, warm spring weather, and low to moderate turnout early on, Lancaster County appeared to be headed for a fairly routine primary Tuesday morning.
Related: FAQ: The May 17 primary election
However, late Tuesday morning, the county Board of Elections announced that a vendor error has complicated the process of tabulating mail-in ballots.
Mail ballot vendor NPC printed "a significant number" of ballots with the wrong identification code, which prevents them from being scanned on the county's central scanners, the announcement said.
The mistake occurred after the county approved NPC's test ballots, which were printed with the correct ID, the statement said.
"Thus, there was no way for the County to discover this vendor error prior to 7 a.m. on Election Day, when the law requires mail ballots to be first opened," the board said.
After conferring with Republican and Democratic party representatives, the county has decided to re-mark and scan all the mismarked ballots. The same procedure was used in the 2021 primary when a previous vendor provided incorrectly printed ballots.
Under Act 77, the 2019 law that reformed Pennsylvania election law and authorized no-excuse mail-in voting, pre-canvassing -- the process of opening and sorting mail-in ballots -- cannot begin until polls open. Counties across the state have pushed for the legislature to permit pre-canvassing ahead of time, to no avail.
The board's announcement did not say to what extent the problem might delay the recording and reporting of Tuesday's election results. On Monday, Christa Miller, chief elections clerk, told the commissioners during a Board of Elections meeting that she hoped to have all mail-in ballots opened and scanned by the end of Election Day.
As of Saturday, the county had received and reconciled around 20,000 mail-in ballots, Miller said. Ballots can be handed in until 8 p.m. today, when polls close.
The Board of Elections is planning a press conference about the printing mistake at 1 p.m. Tuesday.
The board's members are the three county commissioners; on Monday, Chairman Ray D'Agostino said Democratic Commissioner John Trescot was out of the country on a previously arranged trip.
The board's announcement blasted Act 77 and called for its repeal.
"We must stop these problems and have clear, simple election laws again," it said.
Video: What issues are important to you this election?
Polling places
At county polling places, reports indicate turnout has been light to moderate. At one polling place in Lancaster city's southeast, LNP reports that poll workers had some delays in setting up.
Meanwhile, attorney general Josh Shapiro, who is running unopposed for the Democratic Party's nomination for governor, announced he has tested positive for Covid-19.
He said he has mild symptoms and will self-isolate.
The health care is the second for a high-profile Pennsylvania Democrat in recent days. On Friday, Lieutenant Governor John Fetterman, who is running for U.S. Senate, was admitted to Lancaster General Hospital for a stroke.