Households who need help paying their water or sewer bills due to the pandemic have just one more week to apply to a state assistance program.
The Low Income Household Water Assistance Program, LIHWAP, is scheduled to stop accepting applications next Friday, Oct. 28, according to the Department of Human Services.
"Any Pennsylvanian having trouble paying drinking water or wastewater bills should apply as soon as possible to see if they qualify for help," acting Human Services Secretary Meg Snead said in a statement.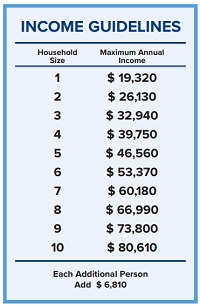 Funded by federal pandemic relief, LIHWAP provides grants to put toward water or sewer bills, up to $2,500 each. Households must meet income eligibility requirements and have past-due bills or be facing service termination.
To apply, visit the Department of Human Services' COMPASS portal, download a paper application from the LIHWAP information page or visit a county assistance office. Applicants do not need to know whether they are eligible to apply. Payments are made directly to the utility provider.
Through mid-October, LIHWAP had provided more than $38 million in water and sewer assistance out of $43 million available. Around 70,000 households have benefited statewide.
In Lancaster County, $425,995 in LIHWAP assistance has been approved for 605 households, the Department of Human Services said.
More than half of those households are in Lancaster city. Through late October, 363 city households have been approved for $315,898 in LIHWAP assistance, Business Administrator Patrick Hopkins said. Two other pandemic-related programs, the Emergency Rental Assistance Program and the Pennsylvania Homeowners' Assistance Program, have provided another $63,351 to 143 city households.
(Editor's Note: This story was updated on Oct. 25 to add information on LIHWAP assistance in Lancaster County.)