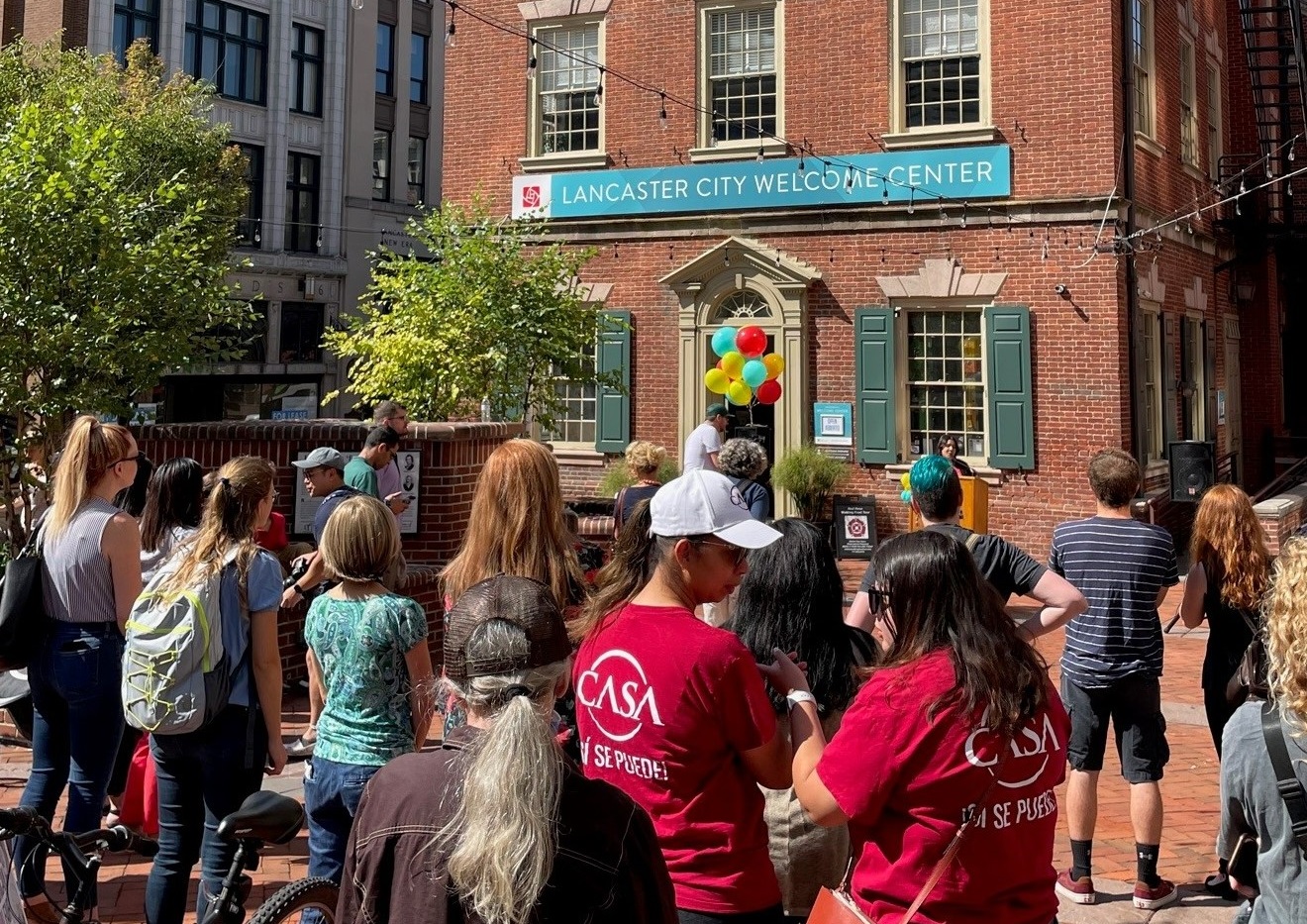 Lancaster city kicked off its annual Welcoming Week on Friday with a renaming ceremony in Penn Square.
The former Lancaster City Visitor Center is now known as the city's Welcome Center. Its manager is Cheila Huettner.
"We decided to change it to the Welcome Center, because we wanted to be seen as a welcoming place not just for visitors, but also for our residents and the new people coming into our city," she said.
This is a way to celebrate the diversity that exists in our city," Huettner added.
Lancaster is one of just 16 Certified Welcoming communities in the U.S. There are two others in Pennsylvania: Erie and Pittsburgh.
The designation is bestowed by the nonprofit Welcoming America, the organization behind Welcoming Week. Certified Welcoming communities are evaluated by Welcoming America and must meet standards for promoting diversity and inclusion.
Welcoming Week continues through Sunday, Sept. 18.