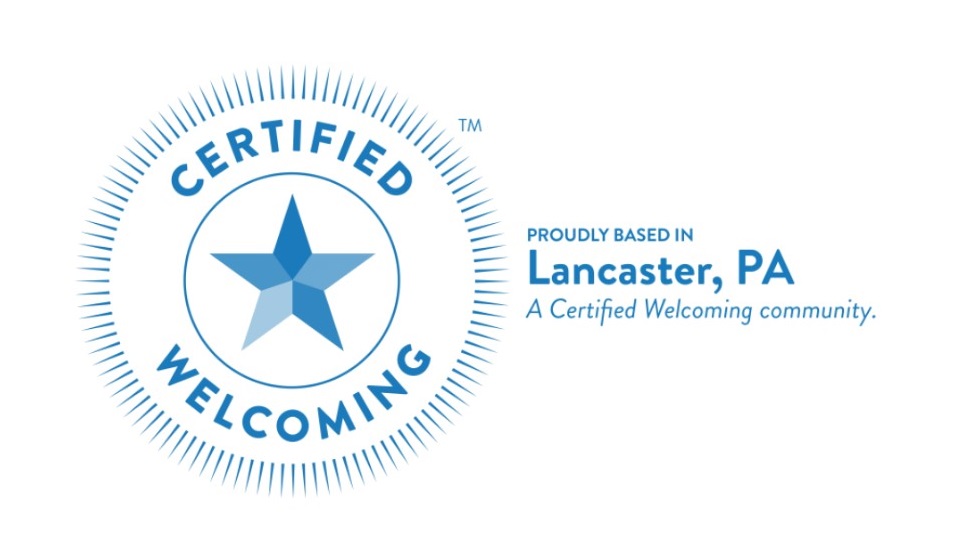 Lancaster city will kick off its annual Welcoming Week celebration on Friday with a ceremony at its renovated Welcome Center in Penn Square.
Located in the square's northeast section, the facility was previously the city's Visitor Center. City officials will celebrate its reopening at 11 a.m. Friday and talk about Lancaster's status as an officially Certified Welcoming community.
The designation is bestowed by the nonprofit Welcoming America, the organization behind Welcoming Week. Certified Welcoming communities meet established standards for promoting diversity and inclusion of individuals of all backgrounds. Lancaster, which achieved certification in 2019, just completed its recertification audit, said Milzy Carrasco, the city's director of neighborhood engagement.
The Welcome Center presentation will be followed by a dance party with live music in Penn Square from 5:30 to 6:30 p.m. Friday.
Welcoming Week continues through Sunday, Sept. 18.