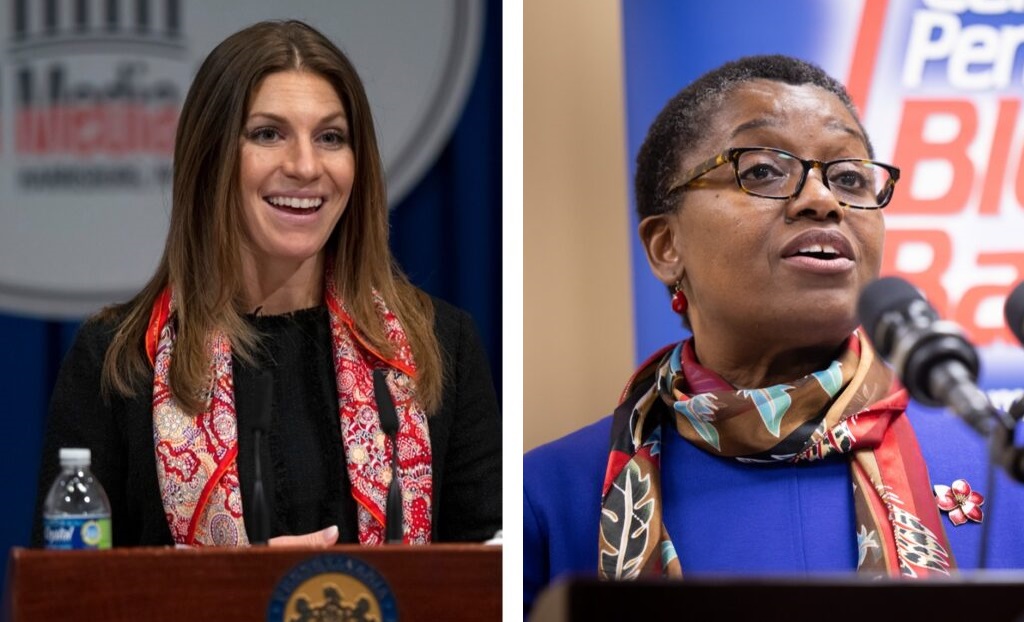 Keara Klinepeter will resign as acting Pennsylvania Secretary of Health on Friday, Gov. Tom Wolf's administration announced.
She will be succeeded by Physician General Dr. Denise Johnson, the governor's office said in a statement Monday. Klinepeter is leaving to prepare for the birth of her child, her first, in June, the health Department said.
Johnson will be the first Black woman to lead Pennsylvania's Health Department, a spokeswoman confirmed Tuesday.
Klinepeter served less than four months, having succeeded Alison Beam at the beginning of the year. In February, the Pittsburgh-based health giant UPMC announced it had hired Beam as its top lobbyist.
Prior to replacing Beam, Klinepeter had served as executive deputy health secretary. She was extensively involved in the state's vaccine rollout and other aspects of its response to the Covid-19 pandemic.
"Keara has been an asset to the Department of Health and the Wolf Administration throughout the COVID-19 pandemic, providing necessary leadership and guidance to prepare for the endemic phase of the pandemic," Wolf said in a statement.
(Editor's Note: This article was updated Tuesday to note the reason for Klinepeter's departure and Dr. Johnson's status as Pennsylvania's first Black woman health secretary.)