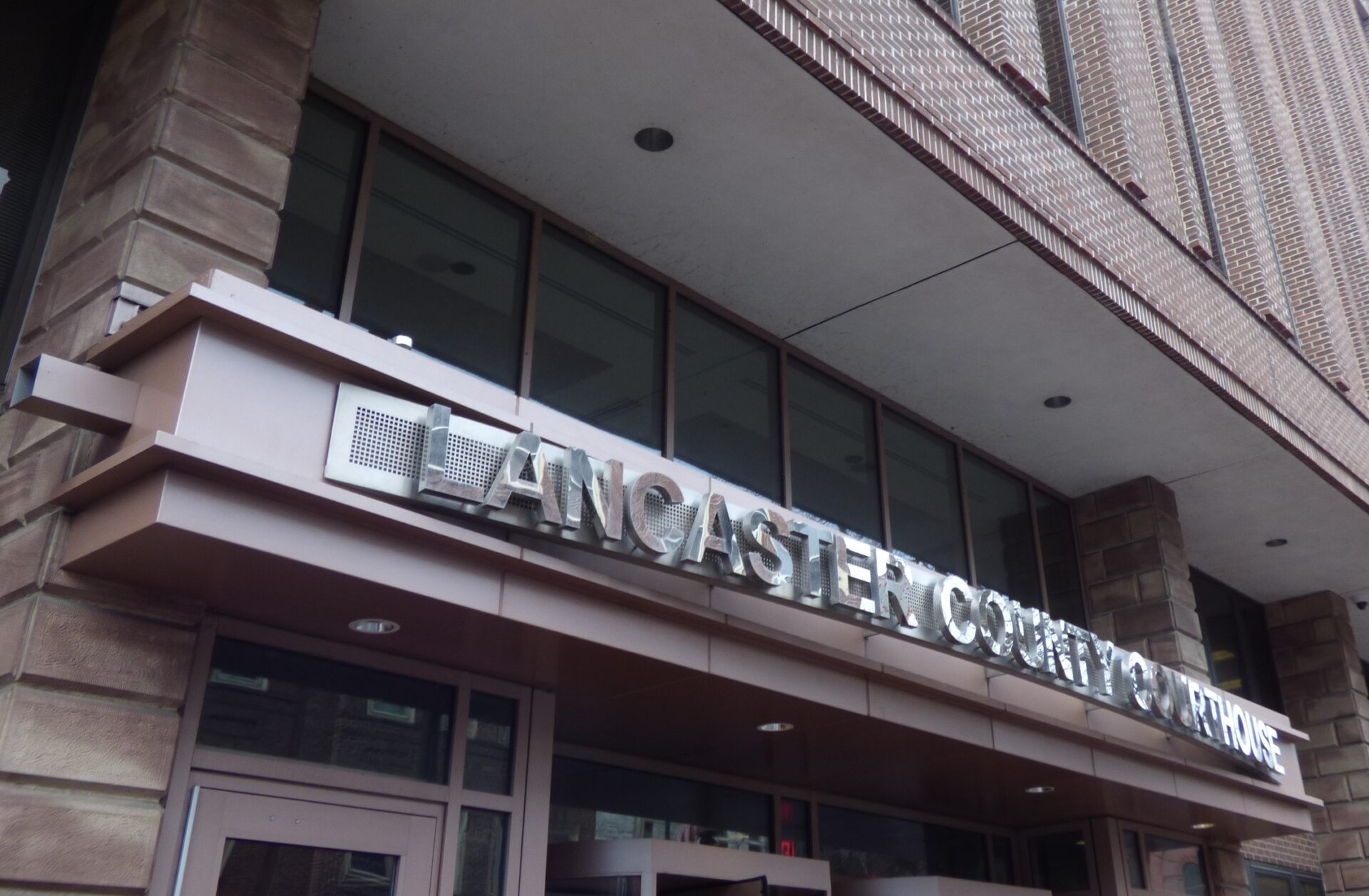 The decision by Lancaster County's two Republican commissioners to remove the county's only drop box fits the definition of an "official action," a county court judge said Friday.
When that's the case, Pennsylvania's Sunshine Act explicitly requires advance notice, which the Board of Elections did not provide in the agenda for the April 13 meeting at which the decision was made, Judge Leonard Brown said.
Accordingly, Brown issued a preliminary injunction Friday stating the county may not remove the drop box without taking action that is properly advertised on an agenda ahead of time.
Brown's opinion and order (PDF) represent a victory for the American Civil Liberties Union, which represented two local plaintiffs in a lawsuit filed Tuesday. It appears certain to be short-lived, however.
On Friday, commissioners Josh Parsons and Ray D'Agostino both posted a draft of a board resolution. It states the county is to forego election drop boxes permanently unless compelled "by Pennsylvania statute or by official legal authority." The resolution is on the Board of Election's agenda for its upcoming meeting Monday morning.
The document claims that the transparency standard sought in the ACLU's lawsuit "would be, if followed to a logical conclusion, possibly crippling to the operations of any municipal government." It also calls on Pennsylvania's legislature to repeal the law that authorized no-excuse voting by mail and enact voter ID requirements.
Brown's opinion notes that the Board of Elections established the drop box in 2020 via a formal vote on a properly advertised agenda item. That was an official action, so reversing it must necessarily be one, too, he said.
The level of public interest in the drop box, and the amount of time the board itself devoted to the issue, shows that it was not a minor "de minimus" matter, he wrote. And while members the public may have learned about the controversy through the grapevine, there is no "general knowledge" exception to the Sunshine Act's notice provisions, Brown wrote.
Act 77, which authorized no-excuse mail-in balloting, was passed in 2019 by near-unanimous bipartisan support.
"Compromise has given Pennsylvanians a modernized election code that preserves the integrity of the ballot box," state Sen. Jake Corman, then Senate Majority Leader, said at the time.
Republican sentiment shifted following President Donald Trump's 2020 election loss and subsequent attempts to overturn the result, which culminated in the Jan. 6, 2021, coup attempt.
In January, an appeals court judge ruled in favor of a Republican lawsuit and declared Act 77 unconstitutional. The issue is now before the state Supreme Court.
More than 870,000 Pennsylvanians requested mail-in ballots ahead of next Tuesday's primary, reports WITF. The party breakdown is sharply skewed, with more than 659,000 Democrats seeking to vote by mail, versus more than 208,000 Republicans.