Data from the Franklin & Marshall College Poll details the increasing political polarization in Pennsylvania over the past two decades.
The evolution of poll responses from 2000 to 2020 shows both an increasing divergence of opinion and intensifying geographical sorting, writes Berwood Yost, Director of F&M's Center for Opinion Research and the Floyd Institute for Public Policy, in a new blog post.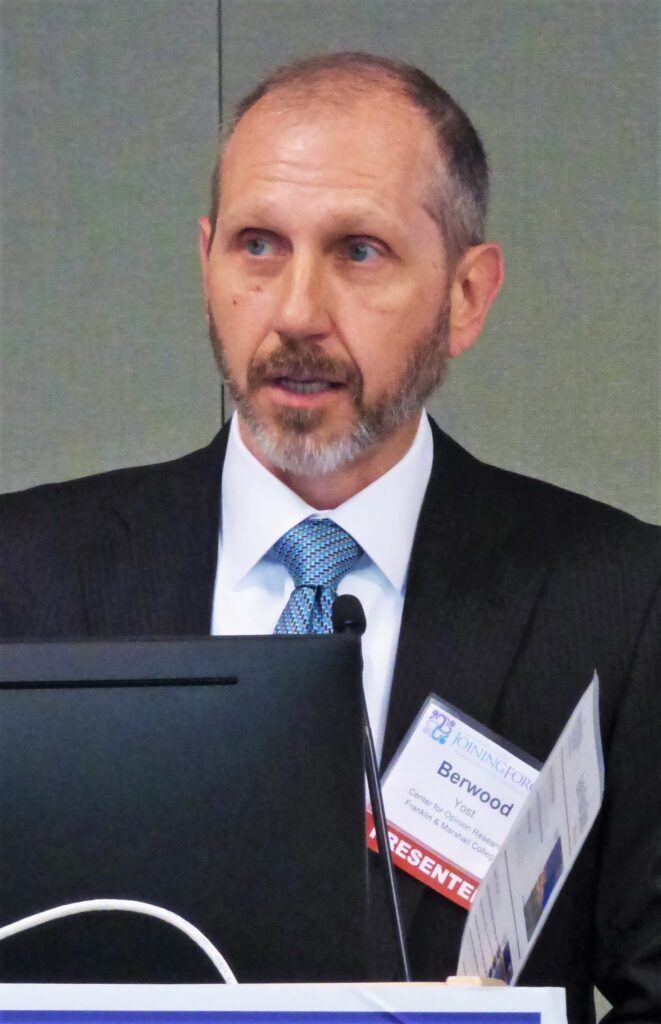 "Republicans have become much more conservative since 2000, with the proportion of Republicans who identify as conservative rising from 49% to 70%," he writes.
The share of Republicans who support stronger gun control laws has fallen from 51% to 29%, while those who support abortion rights without limitations fell from 20% to 10%.
On the Democratic side, a majority, 46%, identify as moderates. The number of liberals has risen from 31% to 40%, while the share of conservative Democrats has dropped from 21% to 9%.
Accordingly Democratic support for more gun control has risen from 66% to 82% and support for abortion rights without limits has increased from 27% to 52%.
Regionally, Democrats have lost ground in northeast and northwest Pennsylvania and "have essentially lost western Pennsylvania outside of Pittsburgh," Yost writes. Pittsburgh and Philadelphia remain solidly Democratic and Republicans have lost ground in the Philadelphia suburbs.
Republicans, more unified ideologically, should find it easier to motivate their base; Democrats, who must balance their moderate and liberal factions, "have a more difficult task." The real battleground in Pennsylvania "is among the state's moderate voters," Yost contends.
The trends in Pennsylvania, of course, are seen nationally as well. Political scientists say have raised alarms about the level of U.S. polarization and its potential impact on democratic institutions.