A new regional comprehensive plan is in the works in three northern Lancaster County municipalities: Lititz Borough, Warwick Township and Elizabeth Township.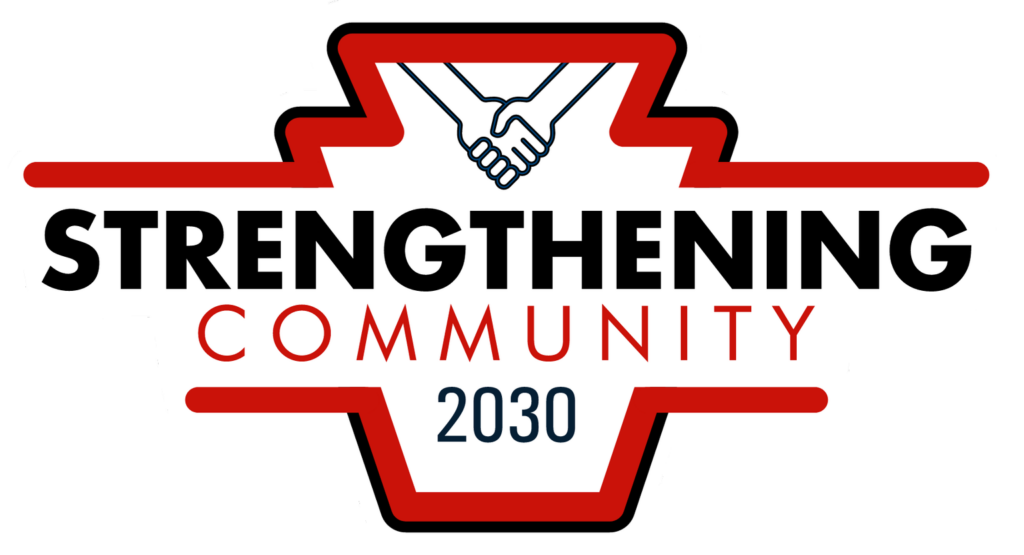 The initiative is dubbed "Strengthening Community 2030"; its public outreach includes a Facebook page and a website. A community kickoff meeting is scheduled for Thursday, from 4:30 p.m. to 6:30 p.m. at Appalachian Brewing Co., 55 N. Water St., Lititz.  
"The intent is to get the public familiar with the comprehensive plan update," Lititz Borough manager Brian Harris said.
He characterized the meeting as a "drop-in" with displays presenting what prior comp plans for the region have accomplished.
Comp plans past and present
The first such plan, Harris said, was created in 1999. Since then, the area has developed a number of successive plans, ending with the most recent one, "Forge the Future 2022," adopted in 2018.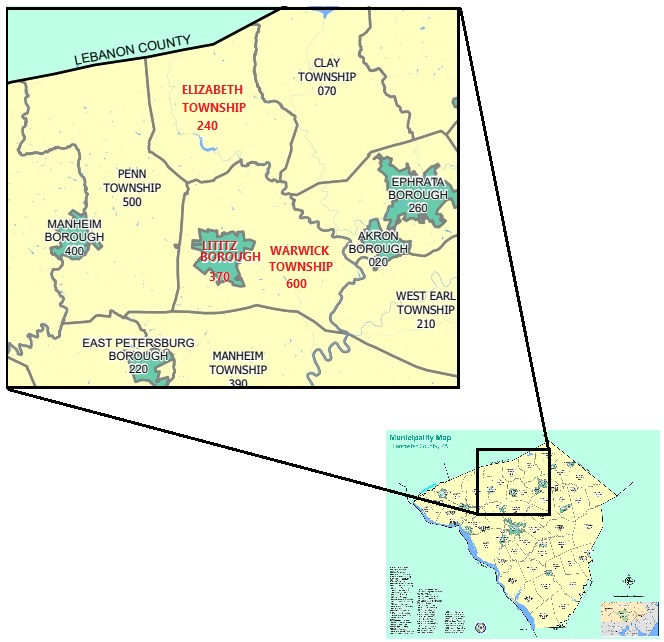 "Historically, (the comp plans) were big, voluminous binders," Harris said. But it's important for planning goals to actually be implementable, as opposed to just looking good. The new format being pursued, he said, is more streamlined and visual.
"It kind of talks about the big ideas," Harris said. "What we can do differently."
Strengthening Community 2030 will address many of the themes addressed in its predecessors: Housing, transportation, economic development and land preservation. Harris said the new plan can build on what has been established.
The process
"We have a core work group made up of municipal partners and design consultants," he said, naming ELA Group and Dirk & Edson as primary consultants.
The municipalities, he added, are using Lancaster County's "Places 2040" plan as context for their efforts.
During the plan development process, committees will brainstorm proposals for proposing mixed-use development, increasing housing density in appropriate areas, and other solutions for the challenges faced in the region.
"Some of these ideas, they take decades to get implemented," Harris said. The deployment of roundabouts, for example, is something that came out of past plans.
"Lancaster County is very good with implementing urban growth boundaries as they relate to infrastructure," Harris said. Those boundaries, and their potential expansion, are an important topic.
"What do we do with the limited amount of (developer-accessible) land? They're trying to find that balance."
A look at Forge the Future
A review of the Forge the Future plan (PDF) shows that it was thorough: The main plan is 55 pages, supplemented with nearly 150 pages of appendices documenting the planning process' public meetings and social media.
It presents a number of interrelated "themes," including housing, transportation/infrastructure, planning/growth, economic development, and protection/preservation.
For each theme, goals and strategies are recommended. On housing, for example, the plan says, "Strategies will relate to multi-generational living, historic housing stock, and recognition that a continuum of housing, accommodating the needs of all age groups and economic strata, is an asset to the community and its diverse economy. These strategies will strengthen the existing residential and developed fabric of the region."
On transportation, the plan covers specific transportation improvements, expansion of inter-modal options, the relation to other infrastructure, such as IT network deployment, and sustainable community services.
The plan also notes the need to prepare for a changing of the guard.
"In the next five to 10 years, the leadership of our region will begin to shift, both in terms of municipal staff and elected/appointed officials," it says.
"… Thankfully, by conducting this update as a series of public meetings, attended by new, dedicated faces, a pool of new stewards and leaders has been identified."