"You deserve a $15 minimum wage," state Rep. Ismail Smith-Wade-El told supporters gathered at a rally Thursday at Reservoir Park.
Smith-Wade-El, a first-term Democrat whose district extends from the south half of Lancaster city to Millersville, was joined by State Sen. Art Haywood, D-Philadelphia.
The rally marked Haywood's introduction of his "One Fair Wage" legislation in the 2023-24 legislative session. Among its provisions:
The Pa. minimum wage would increase to $15 as of January 2024.
Local governments would be entitled to set higher minimum wages if they so chose.
The state's $2.83 minimum wage for tipped workers would be abolished.
The minimum wage would be subject to a yearly cost-of-living adjustment.
"In order to win, we need your voice," Haywood said. "Folks are working hard, and they're still getting poverty pay … It's holding back our families, holding back our schools, holding back our communities."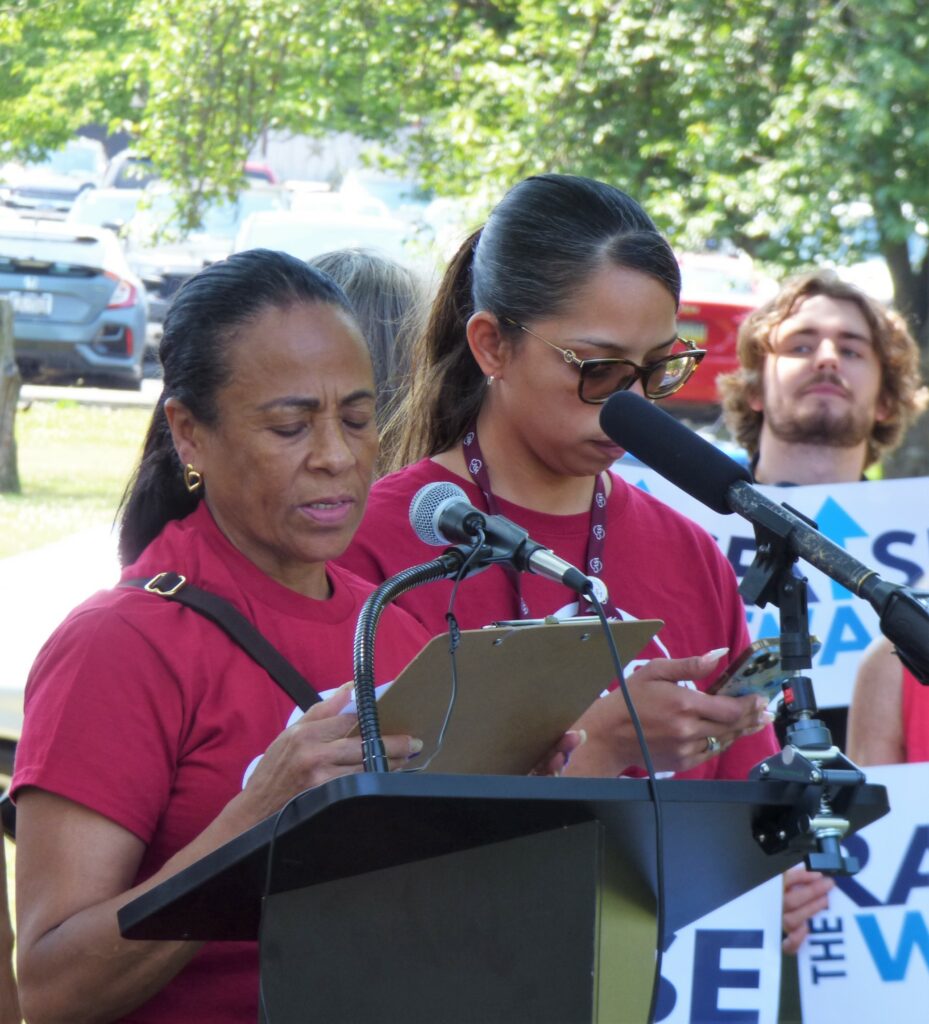 "We are going to let all of our colleagues know that we are here," Smith-Wade-El said. "We are not backing down."
Pennsylvania is among 20 states whose minimum wages are $7.25 an hour, the federal rate. Business interests generally oppose a $15 minimum wage, contending it would hurt small business owners and raise unemployment.
While Republicans have typically aligned against minimum wage increases, legislation introduced by state Sen. Dan Laughlin, an Erie County Republican, would raise the minimum wage gradually to $15 by 2026, and increase the tipped minimum wage to 40% of the non-tipped wage. Republicans hold a majority in the state Senate; Democrats hold a slim 102-101 majority in the state House.
Haywood said draconian work schedules compromise parental time and poverty wages make it harder for people to support local small businesses with their purchases. He urged residents to be active in speaking to their representatives who are up for election next year.
"These individuals should be more accountable to you than ever," he said. "That's where your power is."
"Who's at home with the kids?" asked Daniel Alvalle, the Pennsylvania director of CASA, a nonprofit representing immigrants and working families. "It's important to make sure that families are being raised by mom and dad, and not by the TV."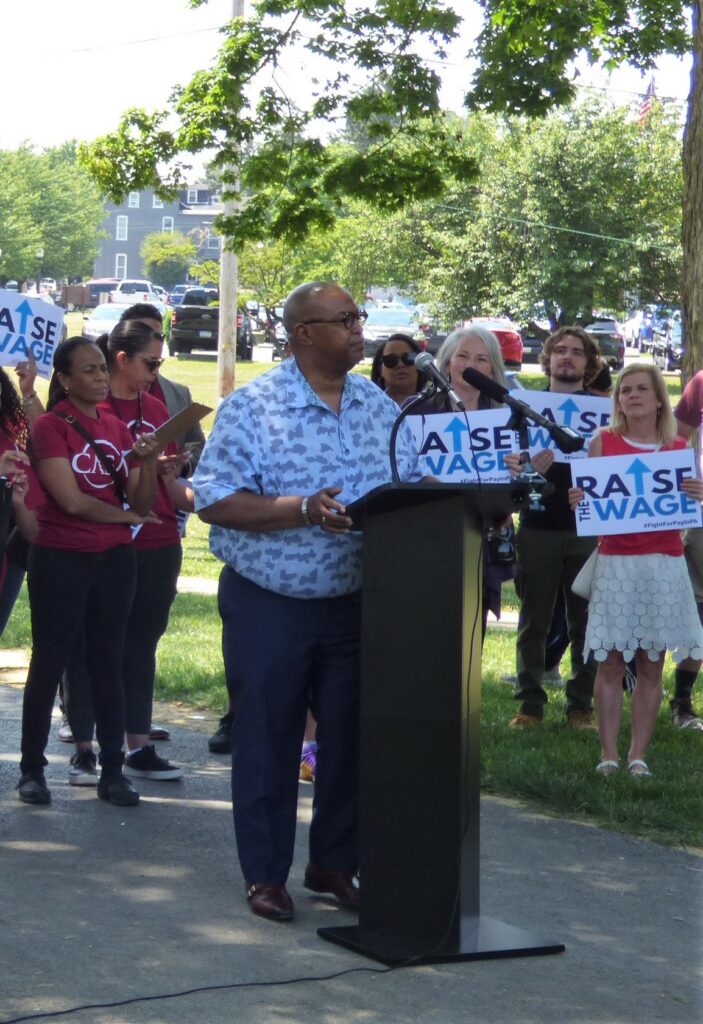 The Rev. Roland Forbes, pastor of Ebenezer Baptist Church in Lancaster, said current culture-war battles are diverting attention from issues of family economics. Culture warriors are seeking to limit expression instead of promoting success, he said.  
"The fight ought to be to lift somebody up," Forbes said, "to give them the tools to succeed. It's immoral to keep people down; it is God's will that everyone be lifted up … All of us need a fair minimum wage in order that wealth can come to our neighborhood."
School District of Lancaster board member Luis Morales talked about the recent McCaskey commencement.
"(Many of these graduates) are not going to be earning enough," he said, citing the cost of car payments childcare, food, utilities and more.
 Blanding Watson, president of the Lancaster branch of the NAACP, said inflation is hurting working families.
"We don't need statistics to tell us that we're digging deeper into our pockets to buy a gallon of milk and a loaf of bread," he said. "Let's make Pennsylvania a better place where people can thrive."