The Lancaster County commissioners took the first step Wednesday toward providing a real estate tax break for members of volunteer fire departments and ambulance services.
The plan would be to provide a $150 rebate to participants, Commissioner Ray D'Agostino said. He and fellow commissioners Josh Parsons and John Trescot voted unanimously to authorize Solicitor Jackie Pfursich to draft the necessary ordinance.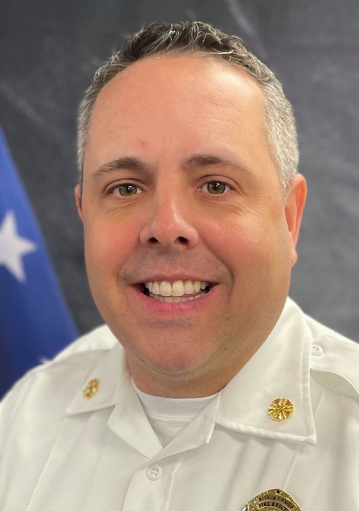 Fire departments and EMS services are facing acute financial challenges and are struggling to attract and retain volunteers. Statewide, the ranks of volunteer first responders have dwindled by 90% since the 1970s, from 300,000 to 30,000, said Manheim Township Fire Rescue Chief Scott Little, the president of the Lancaster County Fire Chiefs Association.
Offering a tax credit is both an incentive to attract recruits and a way to say "thank you" to those who serve, the commissioners said.
Counties are permitted to do so under a 2020 amendment to a 2016 state law. The law applies to municipalities as well; they are allowed to offer both real estate and earned income tax credits. The commissioners said they hope the county's initiative motivates boroughs and townships to take similar action.
Once the program is launched, it can be adjusted, Parsons said. It will be important to make sure that it's easy for volunteers to enroll and for the county to administer, he said, a point echoed by his two colleagues.
The Fire Chiefs Association has been providing input for the ordinance, including the rules for who would be eligible. The ordinance has been modeled on ones passed in other counties, particularly York County, Chief Little said.
State guidelines say the tax credit is limited to "active volunteers," but local governments have some flexibility in determining what that means. Lancaster County has about 3,000 volunteer first responders; the proposed criteria would make about 1,000 of them eligible, Little said.
York County enacted its program in late 2022. Emergency personnel earn points for participating in fire or ambulance calls, training, meetings, work details and public outreach; and can receive a 25% or 50% rebate, depending on their totals.
The process requires Lancaster County to publish the legislation 30 days before voting on it and to hold a public hearing, which is scheduled for Wednesday, Nov. 15. The commissioners said they anticipate having the program set up by the end of the year, ready to debut in 2024. The amount of foregone revenue is modest and does not change the county's projection for a no-tax-increase budget next year, Parsons said.
Darryl Fisher, president of the Lancaster County EMS Council, thanked the commissioners for including EMS volunteers.
"We're excited to offer this," he said.
Emergency response is a duty delegated to local government, but the county recognizes the challenges faced by service providers and "anything we can do (to help), we've been interested in doing," Parsons said. He cited the allocation of county American Rescue Plan Act funds this spring to help cover startup costs for the Emergency Medical Services Authority, a new entity being set up to serve eight municipalities in Northwest EMS' coverage territory. It is empowered to assess an annual fee on property owners to supplement its billings for ambulance runs, which organizers hope will provide financial stability.
The commissioners vote came a few minutes after they issued a proclamation recognizing National Fire Prevention Week. This year's theme is cooking safety: Cooking mishaps account for about half of residential fires, according to the National Fire Prevention Association.