Pennsylvania is falling short in its obligation to promote fair housing, the state's Human Relations Commission contends in a white paper released this spring.
The commission is the lead agency charged with enforcing civil rights law in Pennsylvania. In the white paper, it notes that a large proportion of Pennsylvania's lower-income rental households fall into one or more "protected classes" under civil rights law, based on criteria such as race, age sexual orientation or disability.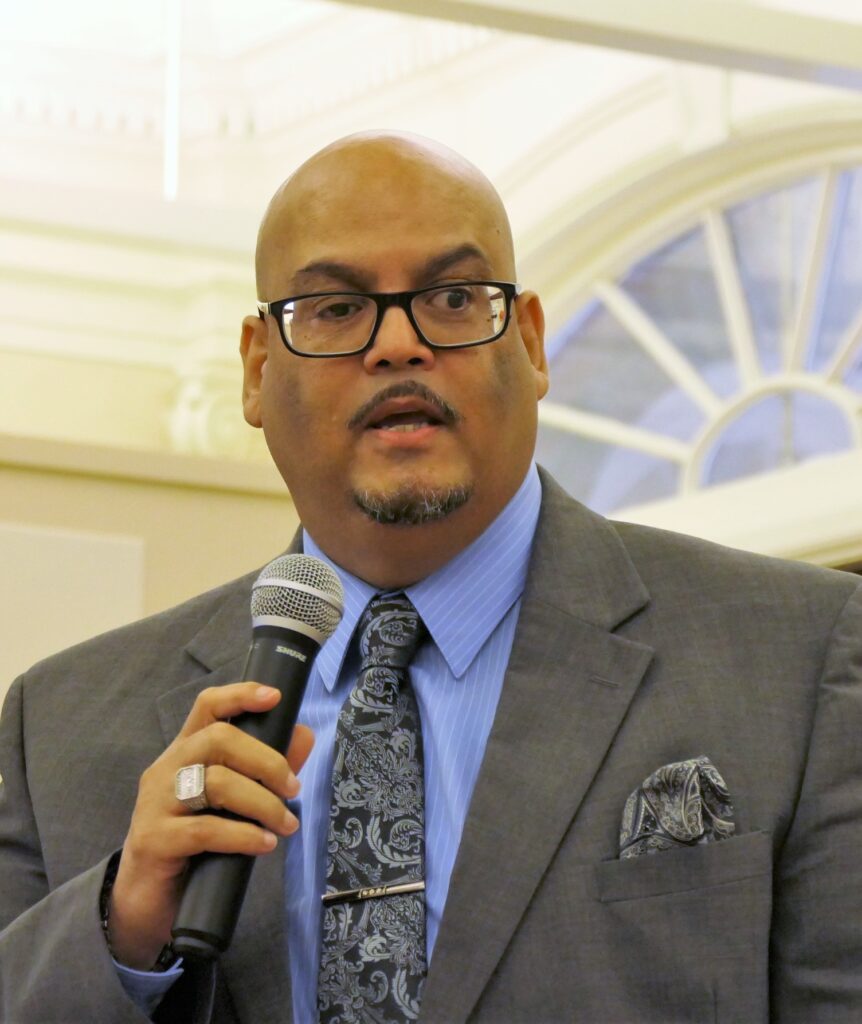 They are disproportionately impacted by the state's shortage of affordable housing and limited tenant protections, the report says. State policymakers have a mandate to take action, it says, under the federal Fair Housing Act's requirement that jurisdictions "affirmatively further fair housing."
Adrian Garcia is the commission's director of fair housing and commercial property. He previously held a similar position at Lancaster Housing Opportunity Partnership, prior to its merger with Tabor Community Services to create Tenfold.
In the white paper, "we're looking at these systemic issues," he told the audience Monday at the commission's "Beloved Community Tour" stop at YWCA Lancaster.
Taking that big-picture view, and situating it in the context of the commission's enforcement work, is part and parcel of the commission's mission of advancing fair housing and desegregating neighborhoods, he said.
In 2021-22, the commission received 2,164 formal complaints, of which 302, or 14% related to housing. (Complaints alleging employment discrimination were by far the largest category, accounting for more than two-thirds of the total.)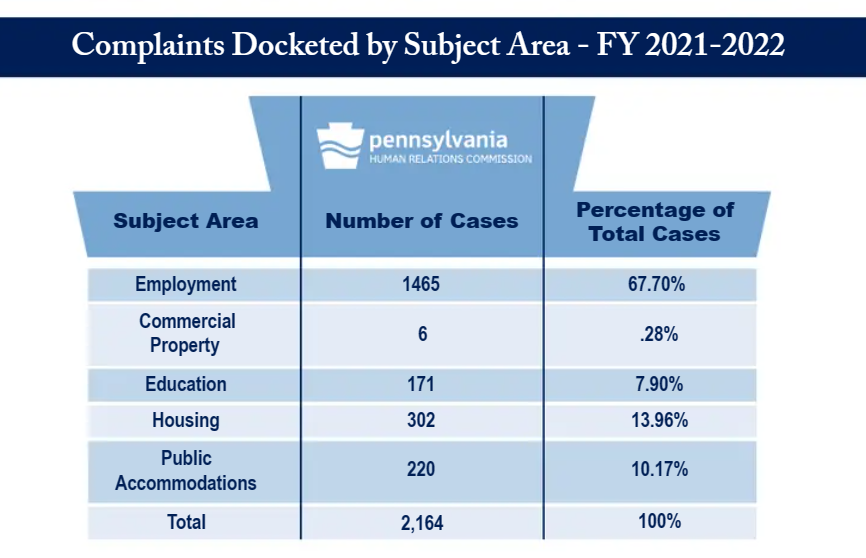 While the commission's complaint process allows people harmed by housing discrimination to seek justice, it doesn't get at discrimination's root causes, it says. Exclusionary zoning and expensive building codes "have the appearance of neutrality but have a disparate impact on households of color and others in protected classes," it says.
It cites data from the National Low Income Housing Coalition documenting acute shortages of housing affordable to low-income households. For Pennsylvanians earning 30% of their area's median income, there are only 39 affordable units for every 100 households. For those earning half their area's median income, there are only 69 units per 100 households.
In Lancaster County the market is even tighter: The corresponding ratios are 24 per 100 households (at 30% AMI) and 46 per 100 households (at 50% AMI), according to the Lancaster County Redevelopment Authority.
The white paper makes four recommendations:
The Human Relations Commission should develop and implement regulations establishing "source of income" protections, which would bar landlords from refusing to accept federal housing vouchers as payment.
Legislators should enact statewide property code enforcement.
Subsidies for affordable housing construction should be increased.
The Human Relations Commission devote more attention and resources to fair choice and housing discrimination.
"(N)ow is the time for coordinated action," the report concludes, "to ensure that the inequities that spurred the civil rights movement and have continued to this day do not shape Pennsylvania's future. … Now is the time to act to support quality homes for all Pennsylvanians throughout the commonwealth."