"You'll see a different Lancaster in the next few years," city Public Works Director Stephen Campbell said Friday morning.
Campbell was among the city officials who gathered at the corner of Franklin and Reservoir streets near J.P. McCaskey High School to celebrate Lancaster's receipt of the largest federal grant in its history: $12.7 million.
The city plans to use the Safe Streets for All funding, "SS4A" for short, to implement its Vision Zero strategy, which aims to eliminate all serious crashes — those resulting in serious injury or death — by 2030.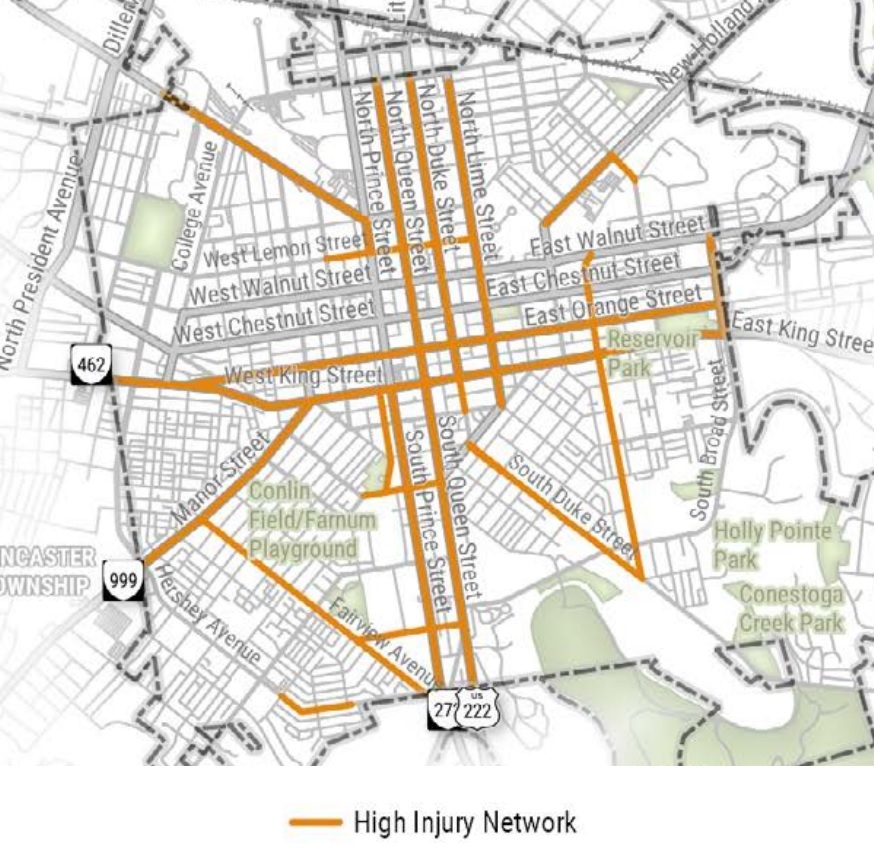 Vision Zero
The city adopted the Vision Zero plan in 2020. Using crash data, it identified the 10 intersections with the most crashes. They are part of the city's "High Injury Network" — a subset of streets, just 6% of the total, that account for 77% of serious crashes and 66% of bicycle and pedestrian crashes. A full 86% of the network is in lower-income and majority-minority neighborhoods.
The Vision Zero targets the network for major safety improvements. The work was going to be done one way or another, Campbell said, but the SS4A money will cut the time needed in half, from 10 years to five.
That means the city can finish in 2028, giving it two years before Vision Zero's 2030 deadline to evaluate the changes and adjust as appropriate.
Among the components:
Restoring one-way streets back to two-way
Painting "piano key" crosswalks and making other landscaping and configuration upgrades
Improving roadway lighting
Adding "No Turn on Red" signs
Adjusting the timing of traffic lights and Walk-Don't Walk signals to give pedestrians a head start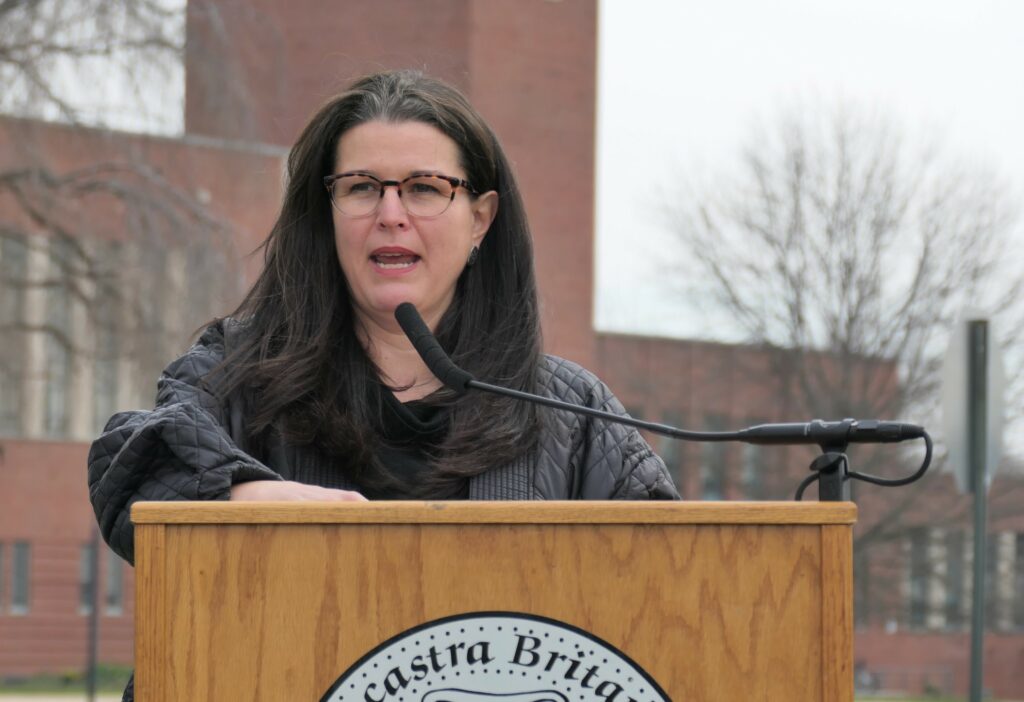 Improvements near schools will be prioritized, Mayor Danene Sorace said, calling the safety of children "paramount."
Vision Zero also includes public education and enforcement components.
Which streets might be up for one-way to two-way conversion? Vision Zero cites Duke, Church and Lime streets as candidates but advises further study. They are state routes, so any conversion would require extensive coordination with the state Department of Transportation.
"A more comprehensive study of the entire system is needed before we make any decisions to move forward with conversions," Deputy Director of Public Works Cindy McCormick said. The SS4A grant will cover the cost of that study, she noted.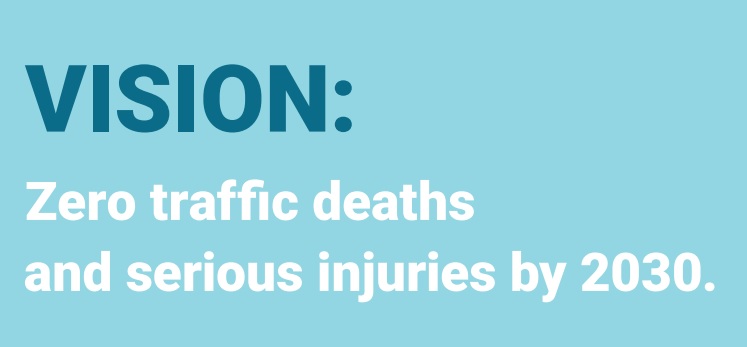 'More than thrilled'
Lancaster is one of just 37 jurisdictions nationwide to receive an SS4A implementation grant, and just one of two in Pennsylvania, with Philadelphia being the other. The money comes from the $1 trillion Infrastructure Investment & Jobs Act signed into law in 2021.
Hitherto, the city's largest grant award had been the $9.1 million Lead Hazard reduction grant received in 2019, which came with $600,000 in supplemental Healthy Homes funding. The SS4A grant is almost 40% larger.
"This is a lot of money," Sorace said. Adding in the 20% that Lancaster must contribute as a local match brings the total investment to more than $15 million.
Vision Zero's vision extends beyond safety, the mayor said: When streets are welcoming to bicyclists and pedestrians, that leads to health, environmental and economic benefits.
Nonprofit leaders Melissa Ressler of Lancaster Downtowners and Adriana Atencio of Common Wheel both said they're excited about the city's plans.
The Common Wheel promotes bicycling and cyclist safety. Atencio called the city's announcement "absolutely incredible" and said, "We are more than thrilled."
The Downtowners provide social services and support to older Lancaster residents. Seniors are more likely to be involved in crashes, and Ressler said the Downtowners have supported several through their recovery and rehabilitation process.
Safety improvements will benefit all ages, she said. Every crash statistic has someone behind it, she said: Every crash is "a life altered."