City Council on Tuesday unanimously approved a resolution (PDF) affirming Lancaster's status as a "Welcoming City" and committing its police department to codify its longstanding policy of not intervening in federal immigration matters.
Beforehand, council members and Mayor Danene Sorace assured CASA's Daniel Alvalle that the vote represented, not the end of the matter, but a step in an ongoing discussion around safeguarding immigrant rights and protections.
Alvalle is Pennsylvania state director for CASA, an immigrant advocacy nonprofit based in Maryland. CASA has been pushing Lancaster to enact a "Trust Act" that would become part of City Code.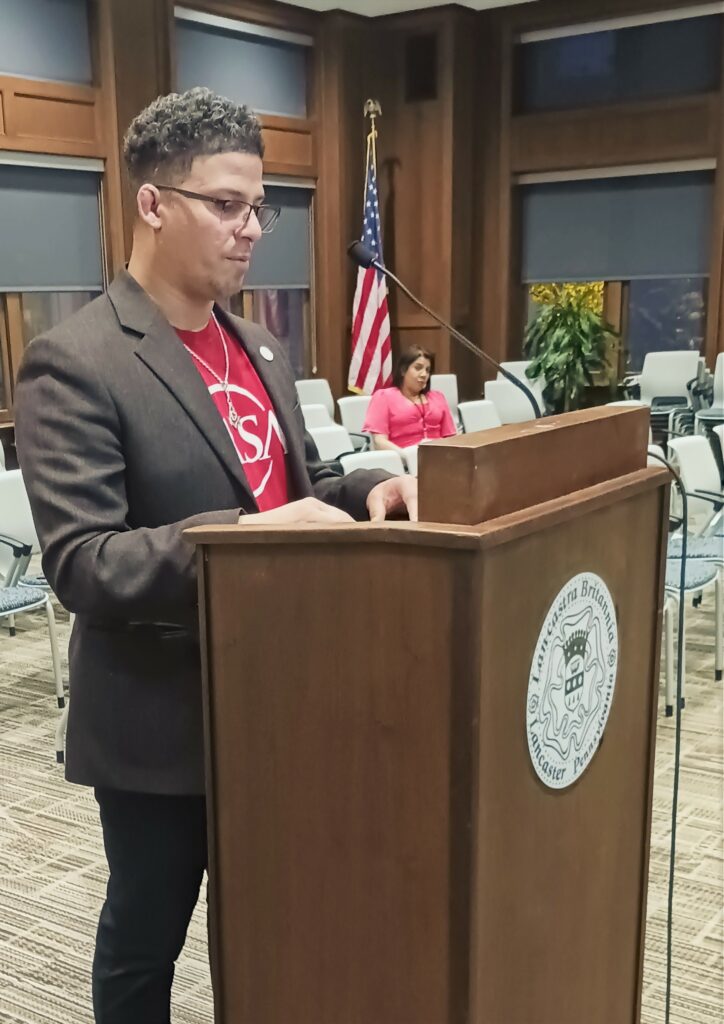 Besides barring all cooperation with ICE unless explicitly required by law, it includes provisions such as allowing photo IDs from foreign governments or nonprofits to be accepted as identification for city purposes.
Reiterating comments made at previous meetings, Sorace assured Alvalle that the city shares CASA's objectives and is in the process of implementing them administratively, in large part though its formal certification as a Welcoming City.
Enacting CASA's proposed Trust Act, however, would conflict with those existing efforts, creating unnecessary complications and additional work, Sorace told CASA attorney Nick Katz last month.
CASA did not help its case with its initial press conference, the mayor told Alvalle: The organization showcased accusations falsely implying that city police had assisted ICE in detaining family members of local residents. That sowed distrust and confusion among "the very residents that we are trying to protect," she said.
Alvalle admitted the mistake and apologized.
CASA's concern over enacting protections administratively rather than legislatively he said, is that the former can be reversed. Trust Acts enacted elsewhere, he said, have done "wonders" for immigrants' security.
Yes, but ordinances can be repealed, too, the mayor said. The protections CASA wants are achieved by policy working hand in hand with practice, she said.
She asked Alvalle about the potential of melding CASA's Trust Act with the Welcoming City framework to eliminate their inconsistencies and administrative overlap. The result could be advantageous to CASA's policy goals, she said, giving it vetted model legislation that it could present to other certified Welcoming Cities.
"Maybe there's a 'marriage' here that we need to figure out better," Sorace said.
The Lancaster police department's policy of staying out of immigration matters is being codified as part of its work to secure formal accreditation. City Council's resolution calls for the resulting written policy to be completed and published by the end of March next year.